Gambling Laws – State by State Online Gambling Law Analysis
U.S. federal laws like the 1961 Wire Act and 2006 UIGEA relate to gambling, while a myriad of state gambling laws regulate gaming in the United States. US gambling laws thus vary wildly from state to state. The law covers everything from commercial and tribal casinos, charity gaming, poker games, homes (social gaming), pari-mutuel wagering on the horses or the dogs and more.  Online gambling and sports betting change constantly at the moment. Our state gambling law rundown below gives an overview, but click on the individual state page for more info.
Top Legal Casinos in Your State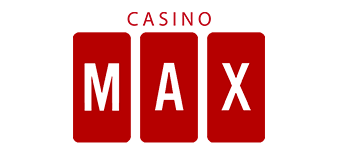 Page List
While we make every effort to research our reviews scrupulously, this is merely that – information, most of it gleaned from a thousand other information portals on the web. We make no warranty for the accuracy of our information, and it certainly doesn't constitute legal advice. Legal advice can only be given by a qualified lawyer, and there is no substitute for it. If you're ever considering doing something which you're unsure of the legality of – stop and consult a lawyer first, whether it relates to gambling or anything else.
Clicking on any of the links below will take you to a guide to that state's gambling history, current trends and legal status for different activities, as well as providing a guide to the existing legal forms of real money gambling in that state, be they casino, racetrack or smaller scale affairs. For a comprehensive review of the poker laws in each state, we recommend you see this site.
Alabama: This state is pretty seriously strict on gambling, with existing options being the tribal casinos, horse and dog tracks, charity bingo and unraked social home games.
Alaska: This northern wilderness offers small tribal casinos which run bingo, freeroll or home game poker, and games of guess the salmon in the catch. Oh and pull-tab games.
Arizona: There are a fair few options here including tribal casinos, horse and dog tracks, liquor venue poker games, charity gambling and social home games.
Arkansas: Birthplace of Amarillo Slim, this state is pretty tight on gambling. There's some wagering on the horses and the dogs, and a couple of "racinos" which offer electronic tables games and in-person sports betting. There's no allowance for social gambling.
California: With a long history of licensed gambling, options abound. Bingo, raffles, horse-racing, and social unraked home games are all fine. Almost a hundred card rooms and over fifty tribal casinos make this a real gambling hotspot. There's even a little online horse-racing going on.
Colorado: Home games without a rake are allowed, and horse and dog racing exist. The state is home to over forty casinos, mostly tribal, hosting slots, table games, poker, and sports betting.
Connecticut: Famed for its horse-racing, there's little else besides a lottery, duck and frog races, some dog tracks and two enormous casinos, some of the biggest in the world.
Delaware: With charity games including poker, an allowance for unraked social home games, horse-racing and three casinos, there's a fair spread of options for a gamble in Delaware. Sports betting and online casino gambling exist for the three horse racing tracks (Dover Downs, Delaware Park, Harrington Racecourse).
Florida: With horse-racing, charity and social gaming within strict betting limits, pari-mutuel card rooms adjoining racetracks, cruise and riverboat gambling and a chain of tribal casinos, there's a good bit going on.
Georgia: Pretty limited options here. You can play charity games, the state lottery and freeroll poker games. Other than that it's a single casino cruise ship, the Emerald Princess.
Hawaii: Very sparse pickings in this paradise. Unraked home games are tolerated, and a strange form of "skill-based" amusement machine is allowed apparently. Otherwise there's nada, not even a lottery.
Idaho: There are racetracks here, and charity bingo / raffles as well. There are actually casinos as well, half a dozen tribal ones, running electronic gaming only.
Illinois: A state lottery selling tickets online, horse-racing and bingo games abound here. Charity gaming does pretty well here too, and poker games are allowed in that context. There's also a bunch of machine gambling, ten fully fledged riverboat casinos, and legal sports betting.
Indiana: The state has horse-racing and licensed charity gaming including table games. There are also a full dozen riverboat casinos in Indiana, running 21 approved games including poker, blackjack, craps, and roulette. Casinos now can host sportsbooks, while mobile sports betting exists.
Iowa: With horse and dog racing, charity and social home games allowed, and both land-based and riverboat casinos, there's a lot of gambling going on in Iowa. The laws on betting limits are very strict, so check it out carefully. Sports betting is now legal.
Kansas: The law allows for charity bingo, a state lottery, and wagers on horse and dog races. There are also both tribal and commercial casinos in Kansas. Social gambling does not enjoy a specific exemption.
Kentucky: Famed for its horseraces, Kentucky also plays host to a state lottery with online purchase options, charity bingo and raffles. No casinos except over state borders.
Louisiana: Horse-racing, home poker games, charity bingo, keno and raffles, and a wide and varied selection of casinos including commercial, tribal and riverboat make for a good gaming selection in Louisiana.
Maine: With a couple of casinos featuring table games and slots, a high stakes bingo club, and a smattering of horseracing, there are gambling options here. There's also charity gaming and social home games are allowed.
Maryland: Maryland has recently seen a degree of gambling expansion, with table games and slots now allowed across five casinos in the state. A couple of them even have poker rooms. There's also horseracing and charity bingo.
Massachusetts: This state has horse and dog races, charity gaming including bingo and keno as well as poker, and a casino cruise ship sailing daily out of Lynn which features a full range of table games. A major gambling expansion is underway with casinos on the horizon for late 2014.
Michigan: There's a lot of charity gaming going on, horseracing, and sports betting. But Michigan also has a lot of commercial and tribal casinos, the commercial variety being concentrated in Detroit. Online gambling launched on January 22, 2021.
Minnesota: Plenty going on here, with racinos adjoined by poker rooms, an active charity gambling scene including venues where you can wager on your iPad, online lottery tickets and a bunch of tribal casinos.
Mississippi: This state has no allowance for social home gaming, and no horseracing. There are plenty of casinos however, both commercial and tribal in nature. In-person sports betting is legal, but legal mobile sportsbooks don't exist.
Missouri: With charity bingo and raffles, but no allowance for social home gaming, your other options include a cluster of casinos in Kansas and St. Louis complete with card rooms. There are riverboat and land-based casinos here.
Montana: No commercial casinos but a few tribal ones, generally offering bingo, slots and keno. There's the odd charity casino night, offering some card games and video gaming allowed in licensed liquor venues. Montana offers a little bit of horseracing, as well as in-person sports betting.
Nebraska: You can't play Omaha in Omaha. Poker is illegal, except for freerolls. Charity keno and bingo exist, and there are three tribal casinos offering mostly electronic gaming. There are also horse racecourses.
Nevada: What can't you do? Sin City is obviously teeming with gambling options. While Nevada has online intra-state poker sites, it hardly invested in online casinos. Nevada has legal sports betting, but 19 other US states now have the same.
New Hampshire: The state with the oldest lottery in the USA, New Hampshire is no stranger to gambling. With licensed card rooms, horseracing, racinos, and mobile-only sports betting. No social home gaming is permitted.
New Jersey: This is the state making headlines in the gambling world, with online casinos and sports betting run by every single land-based New Jersey casino since 2014. All systems are go on the biggest online casino boom seen yet in the USA.
New Mexico: With five racinos, charity bingo and twenty-five casinos no less, there's a lot of wagering going on here. Two casinos have in-person sports betting.
New York: With nine racinos and a bunch of charity gaming, you've got options in New York. Bars are now allowed gambling terminals, and there are almost a dozen tribal casinos across the state. New York has a half-dozen poker rooms and, as of 2019, legal in-person sports betting.
North Carolina: There are racetracks but no wagering allowed in them, and tribal casinos exist but only one is licensed to run table games, Harrah's Cherokee which runs the only poker games in the state. Home games are not allowed.
North Dakota: There are horse and dog tracks here, as well as tribal casinos offering table games and poker. Charity gaming includes bingo, raffles and poker. Home games are allowed within wagering limits.
Ohio: Ohio has horseracing, charity gaming and four commercial casinos (but no tribal ones). The casinos offer poker as well as other table games. Social home gaming is tolerated as well.
Oklahoma: There are racinos aplenty, charity gaming and almost one hundred (!) tribal casinos in this state, running tables games and a poker. Over seventy poker tournaments run weekly in the state.
Oregon: Oregon has charity gaming including bingo and "Monte Carlo" nights, horseracing, sports betting, and about a dozen tribal casinos. There are even poker rooms. Social gaming is determined at the county level.
Pennsylvania: The largest state outside Nevada for gambling revenue (taxes), Pennsylvania has allowed casinos since 2004 and table games (blackjack, roulette, baccarat) since 2010. With eleven commercial casinos with poker rooms and sportsbooks, Pennsylvania has a lot of gambling. It also has online casinos and sports betting apps.
Rhode Island: Pickings are on the slim side here. There's no tribal gaming, no horseracing and really no poker. Home games are not exempted under the law. The state offers a lottery and keno games, plus charity bingo. Otherwise there is one option in town, the Twin Rivers Casino which runs plenty of table games, slots, and a sportsbook.
South Carolina: Options are very restricted here. There's a state lottery, and some charitable bingo. You may not play home games, even without money involved! There are however two casino cruise ships running daily out into international waters.
South Dakota: This state has video lottery terminals, horseracing and charity bingo. Home games are not allowed for under the law, but there are plenty of tribal casinos, as well as a commercial casino and card room industry in the legendary Wild West town of Deadwood.
Tennessee: There's very little gambling going on here. There's a state lottery, and charity raffles. There are poker freerolls, but no allowance for social home games. Mobile-only sports betting is legal.
Texas: There's only one public venue for a legal game of Texas Holdem in Texas, the Kickapoo Lucky Eagle Casino, which also runs bingo and slots. Otherwise the state has horseracing and charity bingo. Social home games are also tolerated.
Utah: So we arrive at the most restrictive of all states regarding gambling. There's no state lottery, no charity gaming and no social home gambling allowed. Either play for free, or head out of state.
Vermont: Charities may run bingo, raffles and poker every so often. Social home gaming has no specific exemption in law, and there are no casinos. There is a state lottery, and that's about it.
Virginia: There's one racetrack, some charity bingo and raffles, and a lottery. Social home games are permitted provided they are unraked and irregular. No casinos as of yet.
Washington: With racetracks, charitable "Vegas Nights" and social home games, there are ways to play here in Washington. There are also plenty of card rooms as well as commercial and tribal casinos across the state.
Washington DC: The federal district doesn't have a huge spread of options for a gamble. There are charity events including "Monte Carlo" nights, a lottery, and sports betting. The District of Columbia has no casinos or horse-racing wagers allowed, but MGM National Harbor (in Maryland) is only 10 miles away. Social home games don't enjoy any special dispensation either.
West Virginia: There is a lot going on. West Virginia has racecourses for horses and dogs, racinos with table games, and poker rooms. Table games have been allowed since 2008, but no social gaming. West Virginia has sports betting and, since July 2020, real money online casinos.
Wisconsin: The home of Phil Hellmuth has horseracing, charity bingo and almost twenty tribal casinos including several with poker rooms. Over a dozen poker tournaments run each week across the state.
Wyoming: Having recently introduced horseracing wagering, that's been an option since 2011. Charity bingo exists, as does social home gaming. There's a scattering of tribal casinos, some of which offer table games. The latest news is that Wyoming has authorized a lottery, to start in 2014.