Hawaii is a kind of paradise in many ways, but not when it comes to gambling laws. In fact, the island state, last to join the US, is pretty late joining the gambling party too, and is in fact one of only two states to offer absolutely no state regulated forms of gambling whatsoever, sharing this dubious privilege only with Utah.
Top Online Casinos Hawaii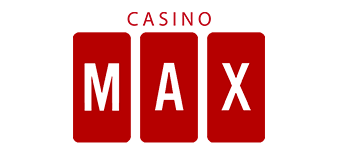 The Letter of the Law
The Aloha State also has pretty strict laws punishing gambling activity, with no legal options under the law at all except social home games. There are no exemptions for charity gambling under the law in Hawaii. There are no race tracks. There is no state lottery. There are no real money games, even social, allowed in bars or other public venues, and no licensed online activity. Even casino ships are not allowed to operate in and out of state ports. Your options are narrower than Amarillo Slim around here.
The law states in no uncertain terms that gambling is not permitted in Hawaii. Gambling is defined as risking something of value in a contest of chance, and a contest of chance is defined as any game in which chance plays a material role, regardless of whether skill is also involved.
The only express exemption which exists under Hawaiian law is a concession allowing social home gaming under certain strict provisions. These include a proviso that players must be competing on a level playing field, and that no wagering is done by non-players, or by any means other than the mechanisms of the game itself (so no side betting). Furthermore, the house or host must receive no rake or other consideration for running the game, for example by virtue of selling drinks to players.
The game in question must not be a form of book-keeping, so sport betting is out. The players must all be of legal age, and the event must be in a truly private space such as a home, and not in a public place such as a beach or a park,  nor a venue such as a bar, hotel or restaurant.
A range of bills proposing extension, or more accurately, creation of state regulated gambling have been brought forward, but so far none of these have gained much traction in the state legislature, mostly being listed as "failed upon adjournment".
Is Online Gambling Legal in Hawaii?
What with the forest fire of political change viz a viz gambling in mainland US spreading slowly but surely across many state lines, ignited by New Jersey, Nevada and Delaware, one might wonder if the spark might leap across the water to Hawaii. So far, there have been a few fitful flames but nothing has taken hold and really burned.
The latest bill to doggy paddle in the senate is SB 768, proposing a Hawaii lottery and gaming corporation for the regulation of online gambling. This was introduced in January 2013 but shows no signs of getting anywhere at this time.
The full bill can be viewed here [1], for anyone interested in torturing themselves with a lot of legal language that is sadly unlikely to become enshrined in actual law. The bill proposes that most of the revenue from said gaming be channeled into education, and problem gambling support.
State legislators just don't see support for such bills in the house, or in the general population. With over 30 bills on this subject currently seeking attention [2], it seems unlikely that any of them will actually reach the Governor's desk.
As this recent poll from a local newspaper [3] suggests, the majority of residents seem to be opposed to bringing in land-based casinos to Hawaii, while there's a fairly even split on attitudes towards casino ships and a state lottery.
A recent study into the likely impact of casinos on Hawaii [4] concludes that for every $64 of benefit to the economy, there would be an estimated $289 in social costs. The report also notes, fairly damningly, that a casino's presence is empirically proven to lead to higher rates of "serious crime including rape, robbery, aggravated assault, burglary, larceny, and auto theft."
The local press tend to support an active debate on this subject, with proponents given equal space to voice their views in this 2002 edition of the Star Bulletin [5], and a more recent article featuring public comments run in 2011 by Honolulu's Civil Beat [6].
Forms of Gambling Legalized in the State of Hawaii
Honestly, your best bet is to head down the beach, enjoy life, and then head over to Vegas on vacation. If that's just not good enough, you have a very few options open to you within the law.
Poker Games
Your main option is going to be social home poker games. Just be sure not to attend a game in a bar or on a beach, but only in a genuinely private location. If the house isn't taking any consideration, you should be acting within the law in playing.
There are a number of resources for tracking these games, including two dedicated home poker websites with links to individual games in Hawaii.
A local version of the same initiative can be found here [7], known as the Waikele Poker Players' Group. A regular free roll event run online for Hawaii players is called the Hawaii Poker Championship, and the site for this outfit can be found here [8].
Despite the apparently high production values, a Hawaii TV show which aired in 2010 called "Hawaii's Big Deal"[9] running televised satellites to the WSOP only ran for one series. Perhaps someone should try to revive this show, and bring some more positive poker publicity to the islands.
Your final option which seems to be within the law is to hire a "casino party" company, who will come and fill your private party with Vegas-accurate gambling equipment, which of course you are explicitly only allowed to run play money games on. Any use of such equipment for real gambling is naturally totally against the law.
Casino Ships
You'd think, as in some other tightly regulated states for gambling, that there might be some cruise ships one could sail out on into international waters to take part in some gambling. But you would be sadly mistaken.
According to Hawaii Revised Statute 712-1222.5 (2009) quoted in this document by Gaming Law Masters , "Managing, supervising, controlling, operating, or owning, either alone or in association with others, any craft which embarks from any point within the State, and disembarks at the same or another point within the State, during which the person intentionally causes or knowingly permits gambling activity to be conducted, whether within or without the waters of the State…" is, you guessed it, illegal.
So it's no-go on casino ships too, unless they're passing through Hawaii, picking up people from the islands, and then heading out into international waters, and dropping off visitors at some other location out-of-state. This is hardly likely, or convenient! For those still interested in pursuing this remote possibility, a couple of discussions on the subject can be found on cruise liner websites here [10] and here [11].
Busts And Arrests
Of course in a state with such very strict suppression of gambling, there's a pretty active underground which has seen a peppering of significant busts across recent years.
Let's start things off with this kid's Youtube video [12] of a visit to an underground casino in Hawaii, which apart from the amusing advice he exchanges with his friend about changing games because they've "already won a couple of times" on a given virtual slot, does illustrate that the underground casino industry is active, although the footage doesn't really suggest it to be thriving. The machine in question took dollar bills, and the footage was uploaded in June 2013.
Arcade employees are regularly arrested and machines seized in busts such as this series of arrests [13] which took place in Aiea, Kalihi and Keeaumoku in February of 2013.
Depressing stories do exist such as this piece in Civil Beat [14], which interviews teenagers who think they are "learning" to beat slot machines, which obviously generally have a large house edge and are unbeatable and unskilful forms of gaming. The proprietors claim that the games in this article are "skill based", but no clear evidence is put forward in this document for such claims.
Of most concern to those interested in online wagering, there has been an increasing trend across Hawaii for busting individuals for online gambling, principally focused on sports betting. In some cases such as that of Terrence Ching, the arrest is for book-making and placing online bets on behalf of numerous other individuals, while in other cases, individuals who simply got very lucky online [15] have found the police rapping on their door.
Summary of Hawaii State Gambling Laws
If you're looking to gamble within the law in Hawaii, you have very few real options open to you.
You can partake in home poker games which stay within the provisions laid out for them under the law, most importantly that no house rake or consideration is taken. To find these games, consult the home poker networks and discussions listed above.
You may be able to play certain skill-based amusement machines run in the state, but it's far from clear how long these will survive under the law, or whether they truly qualify as skill games.
You can run a "Vegas style" casino party with strictly no real money wagering allowed, and play to your hearts' content with play money.
That's about your lot.
So if you're in Hawaii and want to gamble, aside from home games your best bet is really to head for the mainland, at least for a little while. The beaches will still be here when you get back.
Sources for this article