The conservative state of West Virginia may seem an unlikely gambling center, but appearances can be deceptive. The Mountain State has a thriving gambling scene with lots of electronic gaming machines (EGMs).
West Virginia has no tribal casinos but has almost everything else. The lottery runs ticket and electronic forms of the game, and there's plenty of pari-mutuel wagering on the horses as well as a selection of both racinos and full-blown resort casinos. There are even some charity bingo events, but no allowance for social home gambling.
Top Online Casinos West Virgina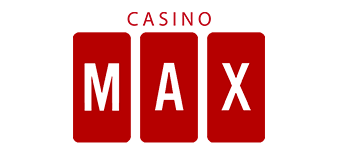 West Virginia Gambling Law
Interestingly the state does not have a specific statutory definition of gambling driving its gambling-related laws, but rather a collection of provisions which make it illegal to do things such as "playing or betting at gaming tables". For example, Section 61-10-4 states that "If any person bet or play at any such gaming table, bank or device as is mentioned in the first section of this article, or if, at any hotel or tavern, or other public place, or place of public resort, he play at any game except bowls, chess or backgammon, draughts or a licensed game, or bet on the sides of those who play at any game, whether the game be permitted or licensed or not, he shall be guilty of a misdemeanor".
In practice then, anything not specifically permitted under law is likely to land you with a misdemeanor charge.
Enforcement doesn't seem to be a huge issue, with only a handful of gambling related arrests occurring in certain recent years on record.
One area with no legislation permitting it is social gambling, which is therefore technically against the law. There are plenty of good regulated options however, including a state lottery, pari-mutuel wagering on the horses and dogs, a resort casino and several racinos to boot. These racinos tend to play host to poker rooms, so there is a legitimate way to get a poker game in the Mountain State. Table games only came to the state as recently as 2008, so they are a relatively recent development in West Virginia. Charity gaming is limited strictly to licensed organizations running bingo games.
Legal Online Gambling in West Virginia
While West Virginia does not at this time have any regulated intra-state provision for online gambling, there are a few indications that this could at some stage become a reality.
In the meantime, while no specific statute exists which explicitly bans it, online gambling would doubtless fall under more general laws prohibiting unregulated forms of betting in the state, and likely therefore qualify as at least a misdemeanor.
The as yet slender indications that West Virginia might follow in the footsteps of states such as Nevada and New Jersey reside in a couple of factors.
First of all, the Lottery Commission for the state did speak out on the subject in 2012, in the wake of the much discussed Justice Department statement on the UIGEA which sparked the movement of several states towards regulated intra-state online gambling. Director of the Commission John Musgrave said that the Lottery Commission were "assessing how it will react" to the statement, according to this news coverage from the West Virginia Sunday Gazette Mail. The interview centered mainly on the possible provision of online lottery ticket purchasing to players. Musgrave did state however that they were also looking at online poker and casinos, describing the recent developments as a "bombshell" and suggesting that the state did not want to be "left behind".
Secondly, and perhaps for related reasons, West Virginia has been repeatedly spoken of as a potential inter-state partner for sharing games and player pools with Delaware, should the relevant legislation allowing for this be passed.
So the message on this one for now is: don't get too excited, but do watch this space.
What Forms of Gambling Are Legal?
The state is your oyster when it comes to wagering options, frankly. Your quickest bet for a quick gamble would obviously be the state lottery, which has run games since back in 1984 when it was voted into law. The official site carries a "where the money goes" page which states that over $7 billion has been raised for a variety of worthy causes since 1986, including education, senior citizens' assistance and funding for the state's parks. The Lottery Commission also oversees the table games recently allowed in state, and information on this can be found on another page on the main site.
Next in line are the state's racetracks, frequently doubling up as gambling havens known as "racinos", offering both table games and slots. West Virginia Commerce carries a general guide to horse and dog racing in the state, and the most notable course seems to be the one at the Hollywood Casino at Charles Town Races where they run thoroughbred horseracing throughout the year.
Casinos and Poker
The trusty 500 nations' site is kind enough to list this resource page for West Virginia, despite boasting zero tribal casinos in the state. West Virginia Nights also has a fine guide to all entertainment in state, including the casinos themselves.
If you're specifically after the poker scene stuff, Cardplayer provides its usual reliable listing of all the major regular tournaments taking place in state. A good spread of games run with buy-ins from $40 up to $225, taking place across four venues according to the listings. The Poker Atlas adds one more venue to the list, the Greenbriar, which is presumably more focused on cash games.
If you're after a bit more depth, Ashley Adams from Poker Player Newspaper kindly reviewed three of the rooms back in 2010, concluding that the Mountaineer comps soft drinks and food, and that overall the cash games are beatable but "no honey pot". Ante Up Poker Magazine also offers a helpful review of five rooms from 2012.
Charles Town also has its very own regional communities thread on Twoplustwo, complete with nine pages of active discussion from ardent poker fans on the local spreads available.
West Virginia Gambling History
The rich history of the state seems to have had its share of gambling ventures, with visitors to the mineral springs in that region way back in 1846 referring to the location as a "sink hole of extravagance, gambling & vice for many young & unmarried men". Towns such as Thurmond were once known both for the mining and the gambling, with one famed venue in the town even christened "Little Monte Carlo" in reference to the frequency and scale of the games which went on there.
Despite all this the list of famed poker players from across the US seems devoid of a name from West Virginia. One sad tale which does attach to the state is that of one of the greatest lottery winners of all time, a man who won $315 million on Christmas morning of 2002. Despite efforts to give to charity on a generous scale, the winner claimed he was cursed, beset by bad luck, and ending up virtually broke just a few years later.
Recent Developments
West Virginia is keeping a very close eye on gambling expansion taking place in nearby Ohio and Maryland, as covered in depth within this December 2012 article from The Journal. This is the only resource you really need to understand the detail of this impact on the Mountain State, broken down as it is across several key industries.
A new casino is being planned for construction in a tiny town of fewer than 1,000 residents in West Virginia according to this April 2013 article from Cardplayer. The bill backing this move would call for at least $60 million to be invested in the "rural resort".
Poker really took off in West Virginia when table games were allowed following a 2008 ruling. Cardplayer reported at the time that the poker rooms in the first year were packed out, drawing players from the many nearby states which have more restrictive laws regarding live poker.
More recently, the Lottery Commission gave the green light to a "hybrid gambling system" which allows for electronic touch-screen wagering at games such as roulette. The Rapid Fusion system was approved in December of 2013, and the development is covered in detail by this article in the West Virginia Gazette. The system was requested by Hollywood Casino, but will be available to "all four racetrack casinos", and will also be used for playing mini baccarat.
Busts and Arrests
A couple of recent gambling related arrests in West Virginia do bear mention here.
Firstly, Cardplayer covered the case of a woman who pled guilty to defrauding a West Virginia casino back in January 2013. According to the article she used a counterfeit credit card to obtain cash advances worth over $30,000 from the casino, and may face up to 10 years in jail as a result.
A gambling parlor was robbed at gunpoint in Charleston in January 2014, with the full tale offered in a short summary here by West Virginia Gazette.
Otherwise pickings for local news coverage of gambling related arrests in the Mountain State remain pretty thin, with a low average of recorded arrests per year.
Summary
If you're looking to get into a spot of gambling in West Virginia, you're in luck as there are plenty of options for a wager which lie firmly and legitimately within the law.
First of all, you can buy a ticket in the state lottery, or even play lottery type games in electronic video gaming form. There are also several racecourses in the state offering horseracing, dog racing, pari-mutuel wagering on the above as well as the added incentive of functioning as "racinos", offering slots and even table games on the side. Several such venues have reasonably fine poker rooms along with the other entertainment on offer.
There is quite a decent spread of poker across the state, all of which started off just a few years ago in 2008 when table games became permitted under law and overseen by the Lottery Commission. There are now a good handful of decent poker rooms offering a fine spread of weekly tournaments alongside the staple cash games.
Other options consist chiefly of licensed charity-run bingo games.
If you're keen on a social home game, we're afraid there is no specific exemption for such activity under the law, so that it would technically constitute a misdemeanor to play such a game for real money. Equally, there is no allowance for charity poker, so the only legitimate poker games are to be found in the state's licensed venues mentioned above.
Finally, while there's no allowance yet for any intra-state regulated online gambling, there are rumors that it might not be too many years before such a thing is introduced in West Virginia, with the Lottery Commission having stated that they are considering all the options. So keep your eyes peeled, we just might see some online poker in the Mountain State before the decade is out.