About Us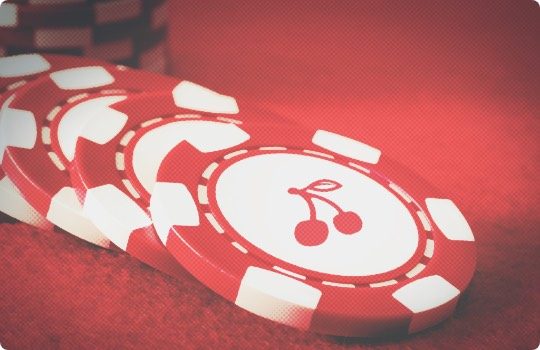 Our goal is to provide players with the help they need in evaluating the safety and trustworthiness of online casinos. Readers should know something about our review site and its mission statement, which is the purpose of this About Us page. Further down, we provide legal disclaimers and privacy policy information. Before we get to that, let's talk about this site's purpose.
We offer help to online casino players in several ways:
Expertise: Decades of collected experience as players and writers in the online gambling industry.
Information: Reviews of games and gaming sites, along with how-to guides on casino games.
Authenticity: Honest reviews verified through research of sites' fairness and good practices.
Mission
As we review the best online casinos in every country, our team follows a set of principles. When it's time to review a casino or write a game profile, our in-house culture lets us approach the subject with energy and integrity. We ask ourselves the following questions:
What does a player want to know about online casinos?
What does that same player need to know about the site?
How best can we share our expertise and passion for the subject?
Does our reviewer have full independence in making the review?
How do we earn the trust and respect of our readers?
How do we best present this information in an entertaining and helpful form?
If you have suggestions on how we can improve our casino reviews, send us feedback on our Contact Page. The online gambling industry is a huge subject, with new facets added to it every single year. Readers who believe we've overlooked a subject – whether it's a casino site review or a game review – are encouraged to send us your comments and questions.
As this site expands, we make several promises to our readers. The services on this site will remain free of charge. Our reviews and game guides always will be conducted in an unbiased way. We'll provide articles that help players, whether they bet online or play casino games for free. Players always will be our main concern. Ultimately, BestOnlineCasinos.com is a resource for players, not for casino operators.
What We Do
This site represents one-stop shopping for people interested in casino gaming.
What Type of Information Will You Find on BestOnlineCasinos.com?
Here are the topics we cover:
Casino Games – This includes game rules, table game strategy and general information on topics like bankroll management, betting systems and so on.
Casino Reviews – We have written 240+ reviews (and counting) about online casinos. We cover anything and everything you'd want to know before signing up. This includes details on the casinos' games, banking options, promotions and accepted countries. We also tell you their strengths and weaknesses so that you can choose the casino best suited to your needs.
Legal Information – Our legal section helps keep you informed on the legality of gambling in each state, both in terms of online and offline.
News – We keep you up to date on the latest casino news. We report on both offline and online casino stories.
Articles are added to the site on a regular basis, so there is always something new and interesting to read. For that reason we recommend that you bookmark our site and check back daily.
History
BestOnlineCasinos.com launched way back in 1998. Since then, our site has changed writers, webmasters and owners several times. Throughout the years, we've been one of the leading online casino review sites. Since the start, we wanted to review the best online casinos. That remains our vision to this day.
In recent years, we added a growing list of casino game strategy pages. We've also added game reviews. In time, our goal is to review all of the best online slots in the world.
Since 2013, our staff of casino news bloggers has covered the latest updates in the land-based and online casino industry. If countries pass new gambling laws, we cover them. If one gaming group buys out another or if the two merge, we report it. If scandals happen, our news blog gives readers updates.
Through it all, we continue to post reviews of the best online casinos in the world. No matter what, that will always be our main focus.
Our Team
Our team reviews online casinos around the globe. They also review casino games, while offering strategy and tips for players. We welcome all questions, comments and concerns. You can use the following email address to contact us: support@bestonlinecasinos.com.
If you wish to meet our team of reviewers, editors and web developers, keep reading about our staff on this site's Our Team page.
Your Privacy
This section covers how we handle your information. To learn more, read our Privacy Policy page.
We respect your right to privacy. If and when we collect information about you, be assured that we will never sell, share or rent this information to third-party companies without your prior consent.
You should be aware that we do keep traffic logs for this website. This information tells us how our visitors find us, how they use the site and what they're looking for. This information is only used to improve the website, and it tells us nothing in specific terms about our visitors. Each visitor is anonymous.
We use cookies. This tracks incoming visitors and tells us where they go when they leave the site. Cookies are also placed in advertisements on the site by our advertisers.
Disclaimer
This is our disclaimer. By using this website, you understand and/or agree that:
We're not responsible for information that may be misrepresented or outdated.
We're not responsible for your actions. This includes where you gamble online, if it's legal for you to gamble online, if you pick up viruses playing online or if you lose money gambling.
Please understand that our privacy policy and disclaimers are for this website. It is your responsibility to read the terms, disclaimers and privacy policies of any website you may visit from here.
Help for Problem Gambling
Our website is not a gambling website / casino. We have no way of knowing which of our visitors may have a gambling problem. So if you or someone you know has a gambling problem, we recommend visiting the following websites:
Source: National Council on Problem Gambling
If you live in the United States, then you'll be able to find state-specific websites that have information about gambling problems and addiction.
BestOnlineCasinos.com About Us FAQ
We are not an online casino. Best Online Casinos gives honest reviews of online casinos. We review online casino games like slots, table games and live dealer games. We give advice on mobile gaming, along with strategy tips on select table games. Our goal is to inform new online casino players about the industry, but we are not an online casino.
BOC has no set time table, but our dedicated webmaster reads email queries and responds in a timely fashion. We have new bloggers, static content writers, editors and a webmaster who oversees the site. With so many contributors, our review pages are verified by several experts, so you have our guarantee on the authenticity and safety of the sites we recommend.
We update Best Online Casinos five days a week. Our goal is to provide readers with the latest information on the online casino industry, whether it's posting the latest news stories, reviews of the trendiest online gambling sites or answering questions from our readers.
Read through our writer bios above for our specific industry experts at the moment. Over the years, dozens of gaming experts have contributed their knowledge to BOC. In the past, industry experts like Andreas Emmanuel, Cheryle Kaus and Randy Ray wrote content for this site. John Marsh wrote hundreds of casino reviews, game reviews and strategy articles. Cliff Spiller wrote hundreds of news posts.
Currently, James Guill is our news blogger. John Marsh discusses games of skill like poker and blackjack. Shihaam Isaacs discusses a wide range of digital gaming subjects, while covering B2B slots content. Stan McCormick is our legal expert, while Cliff Spiller updates international gaming law and specific US state gambling law articles. Brian Parker covers the mobile casino industry.
Altogether, we select veteran players and reviewers who've caught our eye over the years. BOC assigns specialists in every field, so you can read our reviews with confidence that we've vetted and tested a site thoroughly before posting a review.