The prairie state takes a mixed approach to gambling, and while legislation firmly governs what one can and cannot do in Illinois, there are a fairly wide range of decent options which do lie within the law. The landscape of the law is somewhat uneven, though.
While you can partake in bingo, raffles, the state lottery, pull tab games and even venture on board fully state licensed riverboat casinos you can't take part in a home game of real money poker without breaking the law. Illinois is one very few states in the US to have expressly legislated against online gambling.
Top Online Casinos Illinois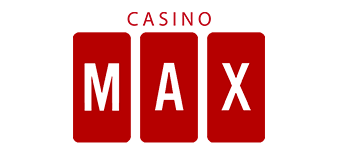 Illinois Gambling Laws
Illinois uses an "any chance" test to determine what qualifies as gambling, meaning that any argument that a game is predominantly skillful wouldn't hold any legal water in this state. If a game is not expressly exempted, and money is wagered on it, that's an illegal act in Illinois and at least a misdemeanor.
Nonetheless there are a good number of clear exemptions under the law. Pari-mutuel wagering is allowed, bingo is too, provided that it meet certain legal constraints. Lotteries, bingo, raffles, pull tab and jar games (a variant on raffles) are all legislated for with their own specific state acts, as are the famed riverboat casinos.
Poker and blackjack have both been ruled as gambling in previous cases, as has wagering on billiards and on bowling. There is no exemption for social or home gaming under state law, so that a simple home game of poker for real stakes, even if the host takes no consideration, is a misdemeanor under state law.
A major change to state law took effect in October 2012, with Illinois legalizing video gambling. Up to five video poker machines are allowed in "truck stops, fraternal organizations and establishments that hold a liquor license" according to this report from the Chicago Tribune.
Peruse all the details of gambling law in Illinois in Gaming Law Masters' helpful guide.
Legal Online Gambling in Illinois
Illinois is one of a handful of states to have specifically ruled against using the internet for gambling. The wording of the law in statute 5/28-1(a) (12) focuses on an individual who "establishes, maintains, or operates an Internet site that permits a person to play a game of chance or skill for money or other thing of value by means of the Internet". While this might suggest that those most likely to face prosecution under this law would be those offering or making available real money wagering, this is not to say the state smiles on participants in such activity either. Under current state law, any kind of gambling online is expressly illegal.
With one exception… you can buy state lottery tickets online from the official website for several different regular drawings including the Powerball, Mega Millions and the Lotto.
As laws concerning online gambling start to change in other states across the land, there have been rumblings in Illinois. A number of bills have been proposed which would legislate for and regulate various types of internet gambling, but none of them has yet succeeded in being signed into law.
Governor Quinn has so far expressed little enthusiasm for any of the bills which have come his way on this issue, according to Cardplayer. While there is some political movement on this, I wouldn't hold your breath just yet. Changes to the legislature do offer some hope of a circumstance where the Governor may not be in a position to veto gaming bills any longer.
What Forms of Gambling Are Legal in Illinois?
You have a pretty good spread of options in Illinois with regard to gambling. First of all, the most common option is of course the state lottery, which has been running since 1991. You may play online or through numerous retailers.
Another popular alternative is bingo, which is allowed to run within certain regulatory limits. An extremely comprehensive guide to the state's bingo venues can be viewed here.
If bingo doesn't float your boat, there are a number of racetracks where you can engage in pari-mutuel wagering. The Department of Agriculture provides this guide to key events and tracks in the state.
In addition, there are state-regulated raffles, lotteries, pull tabs, and certain charitable games which occur across the state. As far as charity gaming goes, the state allows licensed organizations to run up to four events per year and according to the tax department listing here may run any of the following games: "bang, beat the dealer, big six, blackjack, chuck-a-luck, craps, five-card stud poker, gin rummy, hold-em poker, keno, merchandise wheel, poker, pull tabs, and roulette."
Since such gambling is otherwise restricted to the riverboat casinos, charity gaming has gained increasing popularity in Illinois, particularly in Chicago, with some websites such as this one listing upcoming charity poker nights. As the Chicago Tribune explores in this article from 2011, the boom in charity gaming has seen a corresponding increase in violations of licenses, from running games too frequently, to the licensee failing to monitor and oversee the play taking place.
Since late 2012 you've also had the option to partake in a little video gambling, with the state legislating for machines at truck stops and venues with liquor licenses. The public has shown huge interest in the video poker machines springing up across the state.  Whether this infatuation will last is impossible to know, but for now they're out-gambling most casino riverboats by a huge margin. In May 2013, according to this article from Rockford Register Star, the machines took over $23 million in profits, topping all but one of the state's casinos in earnings.
Legal Riverboats in Illinois
Illinois' rich history of riverboat casinos goes back to the 1800s, but the modern equivalent has only been smiled upon by the law since 1991, when the first of the state's now ten venues, Argosy's Alton Belle Casino opened its doors. All casinos must keep to a limit of 1,200 machines, regardless of the size of the vessel or vessels supporting them. A single casino may be housed across several vessels according to state law. All casino-goers must be at least 21 years of age, and casinos must take wagers in chips, tokens or electronic card payments, with no cash wagering allowed.
Poker On Earth provide this useful summary of the poker options spread across the riverboats, which do not have to be in motion to do business, and can indeed be permanently moored.  One of the bigger options is Jumer's Casino, featuring some decent mid stakes weekly poker games as well as a bad beat jackpot.
Harrah's Joilet is the largest casino in Illinois, offering almost the maximum 1,200 slots, a wide range of table games, and the WSOP poker room which features regular tournaments but also a 9-week league which awards WSOP entries.  Harrah's also runs a cheeky $1 million six-card "super royal diamond flush" bonus for hitting said mythical hand in a $5 side pot wager of a 3-card house game. Something tells me your odds of hitting that hand are just a little steeper than 200,000 – 1.
It came to light in 2008 that Illinois casinos had been successfully pioneering tighter slot machines, which provided a more "fun" experience while keeping a higher percentage of wagered money back. These machines would normally be expected to alienate players, but as this insightful and detailed article reveals, if the design of the game is good enough, they will come and they will stay.
Busts and Arrests
A raid in Peoria Heights in October 2013 saw 1,131 illegal machines seized in an absolutely huge bust. Coming hard on the heels of new legislation allowing licensed video gambling, state legislators are watching this case keenly as Illinois tries to disentangle the now legal and illegal sides of its video gambling world.
The state does have a history of arresting and prosecuting individuals for "simple gambling", as in this incidentwhich made the news due to the criminal's attempted escape and possession of a gun. The man is now being charged with armed violence instead of just simple gambling.
Illinois has instituted a voluntary self-exclusion list for "problem gamblers", and so far over 8,000 people have signed themselves up. This allows them to be legally arrested if seen in a state casino, and employees at the casinos get bonuses of up to $500 on catching someone whose name is on the list, according to this article by Cardplayer.
Of course there are those who are keen more on the cash itself than the games, and who'll go to any lengths to get a slice of the action, such as the man who got 30 years for assaulting and robbing a college student after following him home from the Par-A-Dice Casino in East Peoria. The defendant is so softly spoken in this report from the News Gazette, that one feels somewhat bad about the hefty sentence handed down by Judge Difanis as he put it "to deter others".
The Gambling History of Illinois
Gambling of various sorts has been woven into Illinois' history since it became a state back in 1818, and the riverboat casinos have been going about as long, in one form or another. A number of poker legends hail from the state, including Wild Bill Hickok, the man who made Aces & Eights infamous when he was shot whilst holding the hand back in 1876. He may have been shot in territory which later became South Dakota, but he was born in Illinois, and is remembered right here in Troy Grove.
A more modern and gentler giant of the game, the "Robin Hood of Poker" Barry Greenstein was born in Chicago. Barry has donated hundreds of thousands of dollars in tournament winnings to charity, and continues to on a regular basis. Famed for his philanthropy, he gives a great name to the game and of course to his home state, the place where he cut his teeth at the game. You can read more about this big giver and track all of his tournament scores here.
Summary
Your gambling options in Illinois which reside comfortably within the law are fairly many and varied. Take part in the state lottery, either through physical or virtual purchase of a ticket. Have a flutter on a horse at once of the state licensed racetracks. Go along to one of numerous bingo games taking place each week across the state, or buy a ticket in a state regulated raffle. Finally, you can partake in the growing trend for charity gambling, with a good selection of poker games and roulette tables to be found in the charity gaming scene.
If you're looking for stronger stuff and you don't mind the house edge you can take part in the video gambling craze sweeping the state, at any one of numerous bars or truck stops. For something a little more sophisticated, there are ten riverboat casino establishments to choose from, providing a fine range of slot machines, table games and even poker tournaments.
If you do decide to take the option which remains the most popular in the state, the state lottery, try to keep track of your ticket. This fortunate family found a winning ticket worth over $4.5 million in a cookie jar in their house, just as they were facing eviction for a shortfall in payments. Timing doesn't get much luckier than that.
Illinois Gambling Laws FAQ
Yes. Illinois has regulated mobile sports betting, so you can wager at bookmaker sites that are approved by Illinois regulators (DraftKings, William Hill, FanDuel). Online casinos and poker sites are not regulated, so you'll have to play at offshore gaming sites. Read trusted online gaming reviews before playing at casino or poker sites.
Yes, but Illinois does not regulate online casinos. Illinois residents face no legal consequences for playing at offshore online casinos, but they won't have consumer protections. Read trustworthy online casinos reviews before playing for real money.
Yes, but online poker sites are not regulated by Illinois state officials. That means you'll play at offshore online cardrooms like Bovada and Ignition. Since it's unregulated, you won't have consumer protections, so read honest poker reviews and play at trusted poker sites.
Yes. Illinois lawmakers passed an online sports betting bill in 2020. Regulated online sportsbooks like DraftKings, FanDuel, and William Hill now operate in Illinois.
Our choice for the best Illinois online casino is Slots.lv. Slots LV features a $5000 welcome bonus for new depositors. The site provides over 200 online casinos games, while it added live dealer games last year.
Bovada Poker is a good cardroom for Illinois players. New depositors at Bovada receive a $2500 welcome bonus, plus access to one of the biggest online poker communities that accepts US players.
Illinois residents who want to play in the offshore sportsbook market should try Bovada sports. Bovada is the US successor to Bodog, one of the most famous sportsbooks in the world. It offers a $250 welcome bonus, plus access to all the US sports Americans prefer. If you play in the regulated market, try William Hill.
Real money players at land-based casinos, VLT dens, and sportsbooks must be 21 years or older. Lottery bettors and pari-mutuel wagerers must be 18 years or older. If you play at an online casino, you must be 18.