One of the smallest states in the USA, Connecticut is known as "the land of steady habits", and at first glance you'd be forgiven for thinking these habits definitely do not include gambling, as there are some pretty substantial laws against many gambling forms in this state.
On closer scrutiny, however, it's surprising how much traffic and revenue surround the rare legal Connecticut casinos and for gambling dens, principally the two sole tribal casinos sanctioned here.
Top Online Casinos Connecticut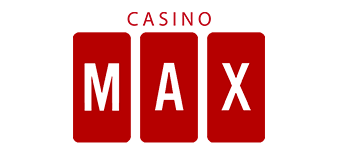 Connecticut  Gambling – The letter of the law
There are no legal card clubs in the state running real money games, as it violates the law. There is a state lottery, and there's licensed horseracing, and dog tracks on which betting may occur. There's also a degree of popularity for regulated wagering on Jai-alai [1], a ball-and-wall game played a great deal in the state.
Charity games are allowed in certain forms, including some quaint local events such as frog and duck race raffles. These employ electronic creatures, and more can be found out about these fascinating state sanctioned opportunities for a flutter here [2].
The elderly are allowed to partake in unregistered bingo games paying out less than $5 and charging no more than $1 entry. Those lucky, degenerate old souls.
One important acknowledgement made by the state is towards private social gaming, which is tolerated, provided it is incidental to a "bona fide" social relationship, and that no house rake or consideration is taken, such as the sale of alcohol, or another product. The law specifically states that in social games it is illegal to provide gifts to other players, so be wary of bringing a bottle to the party!
Connecticut's laws are so restrictive that even supermarkets running free-to-enter prize draws to both customers and non-customers have been deemed to be operating illegally, since there was deemed by a Connecticut court to still bea source of possible consideration, in that players might end up buying something through virtue of entering the supermarket to take part in the draw.
In a range of court cases in the state's history, simple objects such as a telephone, a pad of paper and a pen have been deemed to be gambling devices depending upon their use in a given instance. For further information on these peculiarities and every aspect of Connecticut State Law, the Gaming Law Masters' guide is a fine resource.
All casino games are illegal under state law except within the two tribal casinos, Foxwoods and Mohegan Sun, unless they fall under the social exemption above. These two opened prior to 2003 and thereby were able to "piggyback" into operation using a specific law, on a negotiation to operate all games which are ever allowed to run in the state. Prior to 2003, a law was in place within the state which allowed non-profits to run casino games on certain days of the year.
This "Las Vegas act" was repealed in 2003, but the casinos founded through this legal loophole are able to continue under their own now established laws. Without this having happened, the two tribal casinos would have been stuck running frog and duck raffles and bingo, or more likely would never have been built. This may also shed some light on why it has been so difficult for a third or fourth venue to spring up.
Read More State Laws
Are online casino games, poker or betting legal in Connecticut?
A frequently asked questions page provided by the Connecticut government can be found here [3], at the bottom of which it is specifically declared that any online gambling taking place within Connecticut is illegal, regardless of whether the site is running legally from elsewhere.
There is also a further law interfering with any online legislation, the transmission of information "with respect to any wager made in the course of, and any information intended to be used for, professional gambling" would also seem to readily apply to any sports book or casino wagering online.
Clear cut as this may be, there is movement on this issue within state politics.
Governor Dan Mallory voiced an opinion in 2012 that legislation for online gambling was unavoidable. His essential point seemed to be that once one state has so legislated, the rest would follow suit. ""I'm not bringing under any circumstances online gaming to Connecticut," he added. "It's a national decision that has largely already been made.""
The governor makes it very clear in this interview with The Courant [4] that he's not in support of it, and wishes to do nothing to accommodate it, but that he does view it as inevitable.
Lively political debate continues on the issue, and minority leader John McKinney issued a rebuttal of the Governor's remarks, arguing that he is misinterpreting the US Justice Department, and that online gambling is not coming to Connecticut [5].
Actual state movement on the legalese remains static. For the most legally minded of you, this journal would seem at least from the title page to side with the Governor in its interpretation of the Justice Department memorandum in question.
The state allowed the owner of fifteen state licensed horse racetracks to set up horse wagering in 2012, with MyWinners the one and only website with exclusive agreements to run this service. They offer options to wager online and by phone to all Connecticut residents of legal age.
Tribal casinos
That which Connecticut's casinos lack in number they make up for in play. These two venues account for billions in revenue each year. Their scale in incredible, Foxwoods is in fact the largest casino in the Western Hemisphere.
The 500 nations website in fact subdivides Foxwoods as featuring six casinos [7] within the resort, and lists it as containing over 7,000 slot machines and almost 400 table games, not to mention plenty of bingo and keno, its own race book, four hotels and a couple of dozen restaurants. You could get lost in this place for quite some time.
A pretty solid, some might say indisputable argument can be made that Foxwoods expanded too quickly to its current mammoth proportions. While slot revenue has been falling for almost a year and a half [8] with monthly regularity in the state, gaming as a whole is still a thriving industry. Threats of casinos opening in neighboring Massachusetts risk losing the casinos a substantial 30% of their customer base, but it has to be the rate of expansion of Foxwoods which has contributed the most to its hefty debts of $2.3 billion.
These were somewhat reduced, to $1.7 billion, in a complex series of restructuring deals with over 100 parties conducted by the owners, the Pequot tribe, in 2012. The fact that the tribe constitutes a sovereign nation under federal law prevented the tribe from filing for bankruptcy, while protecting them from having the assets seized and sold by creditors.
This created a somewhat unique scenario which perhaps is what allowed the restructuring deals to go through. The New York Times provides a fascinating in-depth analysis on this exact subject [9], for those who wish to delve deeper.
Foxwoods' own website can be found here, and its slickness is a little hint at the look of the venue itself, a lush labyrinth with seventeen varieties of table game, a pleasingly busy daily poker tournament schedule in the East Coast's biggest poker room which runs 24 hours, and a special poker series or event in pretty much every month of the year. Hold'em cash games tend to play up to $20 – $40 here.
A more modestly sized proposition, but still dauntingly huge and packing quite the punch of Foxwoods is Mohegan Sun. In fact this casino is the second largest in the USA.
Mohegan Sun is already making major inroads into online gambling, having launched an online poker site for customers' use, featuring free play only at this time. The client offers prizes such as free show tickets to game winners. The casino signed a deal with Bally Enterprises of Las Vegas to help them construct this online offering, and have partnered with the Ongame network in providing it.
The venue has played host to legs and finals of many prestigious tournaments, including the World Poker Tour (WPT) and the North American Poker Tour (NAPT). A couple of unlikely and famous incidents have taken place on these tours at the 'Sun, as female poker player extraordinaire Vanessa Selbst won the NAPT main event twice in a row at this casino, and living legend Jason Mercier took down the NAPT bounty high roller event across two consecutive years there as well!
It's hard to say whose was the greater achievement, as Selbst bested 386 players the first time around and 1,101 the second, while Jason only had to get past 35 and 78 respectively, but amongst them of course, some of the toughest players in the world.
The website for Mohegan Sun can be found here , and while they only feature one hotel, I trust you'll feel at home with their crazy selection of entertainment. Their site is a little less intuitive to navigate, but you can find the table games section here, and poker section here, as well as the famous tours the venue runs a solid selection of daily tournaments, special series including a deep stack, and Hold'em cash games up to $5 – $10 on weekends. Of course a wide range of poker formats and other table games are available at this venue, as at Foxwoods.
Quite an irony that one of the smallest states and most restrictive in its gambling laws should play host to the two largest and most ambitious casino enterprises in the country.
Busts and Arrests
Some people just can't resist running illegal gambling operations, and these are busted with some regularity by the state. A back office mini casino run illegally behind a Norwalk office block was busted in June 2013, in an office vestibule known as the "Royal Poker Room".
The room was estimated to be seeing gambling turnover of over $75,000 per week, and seven were arrested for running operations, and charged with conspiracy to gamble, and conspiracy to run a gambling establishment.
Tragically, Gene Blitzer, a patron of the game who would not have been charged with any crime for simply playing, fled on the police's arrival, jumping from a third floor window and losing his life from the injuries which followed. Grief and incredulity have attended his passing [10], with associates conjecturing that he did not realize the height of the window when leaping from it.
Perhaps above all this illustrates the importance of being aware of the details of the laws functioning in your state – they may be restrictive but they are generally not disproportionate in their severity when it comes to punishing players, concentrating the weight of the law on promoters and organizers of illegal gaming, as is the case in most states.
Some do argue that the heavy-handed manner of the police's arrival, in full SWAT gear, may have scared the man into jumping.
In other news a group of three pled guilty to running an illegal sports book [11] in March 2013, with revenues topping $1.5 million, and processed through an online sports betting site running out of Costa Rica. The three face maximum jail terms of five, twenty and forty years.
Summary
Unless you want to stick to a narrow selection of social home games, the lottery, duck and frog races, and licensed horse and dog racing, you're best off heading down to either Foxwoods' Casino or Mohegan Sun, either of which will dwarf even the biggest operations running in Las Vegas or elsewhere. These two fine venues should keep you happily occupied. Options in the state may be short, but they're really pretty damn sweet.
Sources for this article