In 2013, New Jersey became the second US states to legalize online casinos and poker sites. For several years, Nevada and Delaware were the three states to regulate intrastate online gambling.
Over the years, New Jersey surpassed Nevada and other US states in developing the most lucrative online gambling industry in the United States. Borgata, Golden Nugget, Resorts Casino, and Caesars Entertainment in Atlantic City all launched online casinos and cardrooms.
Top Online Casinos New Jersey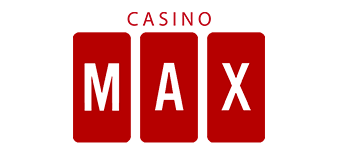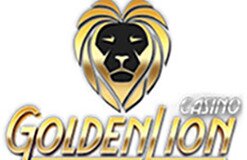 Ranking
Casino Name
Bonus Amount
Review
Payment Options
Minimum Deposit
Actions
4

USD $10000

Bonus

Read Review

$20 Min Deposit
PLAY NOW
New Jersey Online Gambling Laws
New Jersey Gambling Laws
New Jersey long had laws prohibiting any unregulated gambling outside the specific exemptions in statute. NJ law enforcement charges offenders for violating statute, as those promoting and providing games are subject to far more serious charges than mere player participants. In the online gambling industry, individual players are not fined or prosecuted, though online gaming site owners operating inside New Jersey would be.
Land-based gambling is a slightly different matter, but not by much. Merely a player participant qualifies as an affirmative defense against the majority of gambling charges, with the following passage legally defining a player is often regarded as essentially acknowledging an exemption for un-raked social home games;
"A person who gambles at a social game of chance on equal terms with the other participants therein does not thereby render material assistance to the establishment, conduct or operation of such game if he performs, without fee or remuneration, acts directed toward the arrangement or facilitation of the game, such as inviting persons to play, permitting the use of premises therefor or supplying cards or other equipment used therein".
New Jersey Online Casinos
New Jersey's online casinos generate almost $300 million a year in revenues for Atlantic City casinos. Revenues built over a 5-year period after a relatively disappointing start. Problems with the geolocation software and credit card issues plagued the rollout period, but regulators and operators since have taken steps to overcome those challenges.
These days, SugarHouse Casino is the leader in the online casino market. SugarHouse offers online slots from top developers like IGT, Bally Technologies, WMS Gaming, and Konami. Borgata Online Casino is second in the market, while most of the other casino sites generate significant revenue for their brick-and-mortar owners.
After a slow start, New Jersey online gambling now generates nearly $500 million a year in revenues. The state is undoubtedly the epicenter of U.S. online gaming, even as New Jersey fights the US Department of Justice to protect legal online casinos and card sites. This page contains all you need to know about New Jersey online gambling laws, along with revenue figures, top casino sites, and updates on NJ's ongoing legal battle with the US federal government.
New Jersey Online Poker
New Jersey's online poker industry is not as lucrative as its online casinos, but the industry is strong. One reason is New Jersey regulators allowed PokerStars to enter its gaming market. Borgata Online Poker was the top operator in New Jersey prior to Resorts Casino/PokerStars entered the market in the spring of 2016, but PokerStars immediately dominated New Jersey online poker.
Some AC casinos chose not to compete in the iPoker category, which is why New Jersey doesn't have as many online poker sites as it has online casinos.
New Jersey Sportsbooks
New Jersey now has legal sportsbooks in Atlantic City casinos and a few racetracks. World famous bookmakers partner with the AC casinos and New Jersey racecourses. Sports gambling brands like William Hill, 888 Sport, GAN, FanDuel (Betfair-Paddy Power), and DraftKings each back at least one land-based casinos. Most have their own mobile sports betting app for Android and iPhone, too.
New Jersey's Land-Based Casinos
Atlantic City is host to 9 casinos. The Borgata is far and away the top choice for poker players in AC at the current time, with a fine spread of cash games and a decent weekly tournament series [1] with most buy-ins pitched somewhere between $100 and $300.
The other AC casinos include Golden Nugget, Caesars Atlantic City, Harrah's Atlantic City, Bally AC, Resorts Casino, Hard Rock Atlantic City, Oceans Resort Casino, and Tropicana.
New Jersey State Lottery
The state runs a lottery and pari-mutuel wagering at racetracks as well as charity gambling of various sorts, provided that all games take place within the remit defined by the law. In the case of charity gambling, licenses must be obtained in advance.
If you'd like to read further into the intricacies of the general gambling laws in New Jersey, including the scale of the penalties, which can be pretty severe in the state, Gambling Law US [2] has a pretty comprehensive guide to the foundational statutes (although nothing as yet on the new changes), and the New Jersey Legislature [3] of course has all the original documents available to view.
Latest News
Alongside online gambling, New Jersey from 2012 to 2018 pushed for legal sports gambling, wishing to join Nevada in being allowed to run such betting operations. In fact, the state has launched a federal case [4] on this very matter, then launched a second case in 2014 after the first initiative failed.
Despite 5 losses in federal court, then-Gov. Chris Christie's expressed confidence, "I think that New Jersey will be victorious ultimately".
That confidence was justified in May 2018 when the US Supreme Court ruled the Professional and Amateur Sports Protection Act (PASPA) of 1992 was unconstitutional. Overnight, US states could regulate and launch legal sportsbooks and sports betting apps. New Jersey played a huge role in the landmark decision that created a US sports betting industry.
Famous Gamblers from New Jersey
Atlantic City has spawned a number of the absolute best poker players in the world, including Phil Ivey, who famously learned the ropes in the poker rooms of the city. Cash game legend Tom Dwan also hails from New Jersey, as does David Sklansky, one of the foremost experts in the world in both poker and game theory.
Sources for this article
New Jersey Online Casinos FAQ
"]