A predominantly rural state, Kansas is not exactly a hotbed for gambling. Then again, the law is clearly stated, and makes room for several forms of regulated wagering, including tribal casinos and a unique set of state run casinos unlike anything else which exists in the USA at this time.
Kanas state law is squarely opposed to online gambling. While it isn't written into the constitution, a recent Attorney General Opinion banned online gambling. The legislature has discussed the issue, but any such moves would make such a prohibition official.
Top Online Casinos Kansas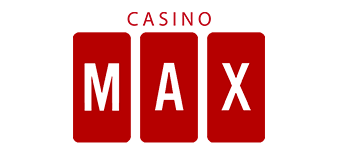 Kansas Online Gambling Laws
In Kansas, certain forms of gambling are allowed if they abide by the regulations governing them, including certain forms of charitable bingo, certain lotteries and bona fide "skill, speed, strength or endurance" contests. Certain forms of pari-mutuel wagering are also allowed, although only non-profits may manage and run horse or dog racetracks, of which there are not so many in Kansas.
Social gambling is not specifically exempted under the law, but a clear distinction is drawn between the severity of social gambling and that of professional gambling, and of commercial gambling. While a social gamble may not be within the law, it is a less severe crime than professional and commercial gambling.
Simple gambling is a class B misdemeanor, and commercial gambling is an outright felony. Furthermore, enforcement of gambling debts is not permissible under the law.
For a potted history of changes to Kansas state law seen over the years, this document from the Kansas Legislative Research Department is a solid resource on the subject.
The most unique thing about state regulated gambling in Kansas is the existence of several state run casinos. These venues typically feature yellow felt gambling tables which are fully owned, monitored and run by the state. The controversy of the legal moves which allowed this circumstance to come about is dealt with in this article by The Wall Street Journal [2]. But while the debate continues, the players continue to roll in.
Is Online Poker, Casino Games or Betting Sites Legal in Kansas?
While there is no specific statute against gambling online under Kansas law, there are various statements made in court and Attorney General Opinions, which suggests that it certainly qualifies as illegal.
As Gaming Law Masters cite in their useful guide [3], "Attorney General Opinion does provide that clearly, placing, receiving or forwarding a bet, or conducting a lottery, over the telephone or the Internet is illegal" and also that "In our opinion, if a bet is placed or a lottery entered into via a computer located in the state of Kansas, then the crime is committed partly within this state and participants in the crime may be prosecuted in this state".
Between them, these two quotes are fairly definitive indications that any form of gambling online may be viewed as illegal under Kansas law, despite this not being specifically written into statute.
In April the Senate approved a bill to define online gambling more precisely and make it illegal by name in specific statute law, but the approval was actually rescinded by the Senate at a later date.
The prospects for any regulation of intra-state gambling in Kansas in the near future seem pretty dim, as even the state lottery does not at this time offer online ticket purchase, and there is no existing legislation to build on in this area.
More State Laws
What Forms of Gambling Are Legal in Kansas?
There's a state lottery which has existed since 1986, and it regularly sees some rather huge jackpots. Find out more at the official site [4].
The state allows certain lotteries, charitable games of bingo, and pari-mutuel wagering to take place, so you can attend such activities with impunity, provided they operate within the letter of the law. While racetracks are a little thin on the ground, they can be found.
Beyond these options, there are essentially two types of casino in Kansas where you can take part in a wide range of gambling games within the law. The first group consists of the tribal casinos, which number five according to the 500 nations' website, and then there are the three state run ventures which exist in the Sunflower State.
The casinos in Kansas are doing very well indeed, with an increase in revenue of over 600% between 2012 and 2013, according to this piece by KSCW [5]. This is a greater increase than that seen in any other US state in that same time period.
Casinos in the state tend to run 24 hours and typically provide blackjack, craps, roulette, slots and video poker.
Are Casinos Legal and Regulated in Kansas?
There's a pretty decent spread of casino options in the state nowadays, including plenty of good poker action.
The state run Kansas Star Casino opened its own poker room due to popular demand, which features No Limit Hold'em and Omaha games spread across ten dedicated poker tables. They feature a weekly deep stack $85 freezeout and a rolling bad beat jackpot. The casino also offers slots as well as an astonishing 45 different table games including blackjack, craps, roulette, pai gow and Mississippi stud.
The tribal run Sac & Fox Casino runs a decent tournament schedule too, with a different format midstakes tournament running every day, including re-entries and re-buy events. They also provide over 600 electronic gaming machines, and provide a zero ante blackjack service and a special senior's day!
Another tribal offering, the Golden Eagle Casino, boasts hundreds of slot machines, as well as a pretty good range of table games. The Golden Eagle also provides a range of promotions, most of which center around use of their loyalty card.
The Hollywood Casino at Kansas Speedway is one of the biggest and most elaborate casino undertakings in the state, offering over 2,000 slots, and a dedicated poker room which sadly hosts but one weekly tournament, despite running 24 hours a day the week round. The table games on offer include craps, roulette and mini baccarat, plenty to keep the average gambler interested. The casino offers loyalty cards from Basic all the way up to Executive Producer, a black card which will gain you all the usual benefits as well as invitations to exclusive parties, access to the "Producer Lounge" and a personal host.
Twoplustwo offers some review of the poker room at the Hollywood in this thread from 2012 [6], started shortly after the room opened.
The Speedway itself offers some pretty good thrills and spills, featuring world class motorsports and annual NASCAR events, including the Sprint Series which sees 100,000 or so visitors each year. Surely this would make it an excellent time to hit the game tables.
Moves are mooted from time to time to develop new casinos in Kansas, with a decent amount of resistance usually presented in the legislature. This news piece from LJ World [7] covers an apparent legal move by a tribe from outside Kansas to create a casino in the state.
Kansas's Gambling History
The history of the state of Kansas intersects with that of the legendary Dodge City, effectively capital of parts of what are now Kansas, Texas and the panhandle back in the late 1800s, and home to many an old-time gambler. The first recorded killing which occurred in Dodge was committed by a known gambler. It's a shady history at best, which might explain Kansas's hardline stance against gambling these days.
Recent Developments in Legal Kansas Gambling
Not all coverage on Kansas' casinos is favorable. A recent report in Kansas First News [8] highlights a survey which indicates that 9% of Kansans may become problem gamblers, with a further 17% affected by relatives' and friends' issues with gambling. The news outlet calls for further educational campaigns about preventing and treating problem gambling.
Since 2014, gamblers in Kansas could no longer deduct gambling losses [9] in their tax returns, while winnings continue to be taxed.
Kansas has a decent sized budget for tackling problem gambling in the state, so much so that a task force meant to hone in on the issue found it confusing to ascertain where the money was going to go, as detailed in this piece in the Wichita Eagle [10].
There has also been a bit of a back and forth in the state legislature about allowing slot machines and gambling options at horse and dog racetracks, in order to bring revenue to a struggling industry, but in a recent vote in March 2013, senators voted against measures which would have allowed this, defeating the motion by 24-15.
Many racetrack owners actually opposed the moves anyway, arguing that proponents were misrepresenting their interests, and that they would actually receive little financial benefit from any revenue gained through installed slot machines, as their share would under the scheme have been capped at 40%. LJ World has more on the story in this article from April 2013 [11].
Finally, in a politically incorrect shock move, the Golden Eagle Casino has abandoned its problem gambler exclusion list, something which many casinos proudly feature as a means of keeping gambling within healthy limits for their customers. They have received a certain amount of bad press for doing so, but claim that the list was "too difficult" to maintain according to this release by the National Council on Problem Gambling .
Busts and Arrests
Kansas is one of a very few states which barely seem to feature any gambling arrests, busts or controversies in the local press. Search for such things online and you will turn up plenty of material on such busts in Kansas City, but as any good Kansan knows, Kansas City is to be found in Missouri, not in Kansas.
Illegal gambling arrests, at least newsworthy ones, are indeed so thin on the ground in Kansas that in the trawl to locate such stories the first item to be found details the absurdly pithy and inconsequential case of a Kansan man who went all the way to Nebraska to get busted there for operating quarter coin gambling machines illegally. As detailed by Fox42, he was arrested for running ten such machines back in 2009.
This is hardly the gambling story of the century, but it's included just to show how very quiet the world of illegal gambling in Kansas is. Indeed, it seems one might have to go as far as Oz to find anything particularly naughty going on.
Summary
There is of course the story of two lads who got themselves in trouble after celebrating a lottery win. The two brothers blew up their house while trying to refill their butane lighters to smoke a celebratory bong after winning $75,000, leaving one of the pair with second-degree burns and the other in jail, according to The Wichita Eagle. The brothers were apparently busted in possession of both marijuana, and the far worse drug crystal meth.
If you want to have a gamble in Kansas, you don't have to go to such extreme lengths, whether you win or lose. There are a good few options which the law shines upon, including charitable bingo, the state lottery, and pari-mutuel wagering on horse and dog tracks. The real deal is also available in the form of both regulated tribal and state run casinos.
Be aware that social gambling is not expressly exempted under state law, and may entail legal risk if participated in.
While it may not be the epicenter for gambling in the USA, Kansas possesses a pretty appealing range of options which do lie within the law. For the time being, online gambling is a legal no-no within the state, but who knows what may occur as the winds of change continue to blow across the land mass of the USA.
Sources for this article