Strangely enough despite its name Indiana doesn't have a single tribal casino. The state takes a remarkably inconsistent approach to gambling, imposing some of the stiffest penalties for the simple act of playing a social home game, yet running some of the most profitable gambling operations in the United States on a handful of choice licensed riverboats.
Indiana is also one of a select few states which have chosen to specifically outlaw internet gambling, and what's more to make it a felony. Professional gambling is also punishable as a felony, as is promotion of gambling.
Top Online Casinos Indiana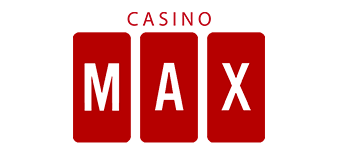 Indiana Gambling Law
The law is firm in Indiana – anything not specifically exempted in the statutes counts as illegal gambling, and while in some cases one might be just charged with a misdemeanor, many acts may qualify as felonies including professional gambling, internet gambling and promotion of gambling activities.
The helpful minds at Gaming Law Masters break down the statutes with some clarity in this document [2].
It appears that professional gambling is defined fairly broadly, with several types of cause qualifying, such as being a player who "conducts any banking or percentage games played with cards, dice, or counters, or accepts any fixed share…" Another potential qualifying cause is given as being someone who "accepts or offers to accept for profit, money or other property risking in gambling." It seems that anyone playing regularly for a living in the state would be breaking the law under these provisions.
Promotion of gambling is also a felony, and consists of either hosting a game, using or transporting a gambling device, or transmitting / receiving gambling information prior to a gambling event taking place.
Unlawful gambling is listed as a lesser offence, being a class B misdemeanor.
Are Online Gambling Sites Legal in Indiana?
This one's pretty clear cut in Indiana. The Gaming Law Masters website gives the definition as "knowingly or intentionally using the Internet to engage in unlawful gambling within the State or with a person located in Indiana", and declares it as a class D felony. This would seem to include both players and providers of gambling, although one would imagine that there would be still stiffer and additional charges for anyone running internet gambling from within the state.
So just don't even think about gambling online in Indiana. Some speculate on the state's ability to regulate such a law with regard to individual players, given privacy laws in the USA. The bottom line is that it's a serious crime in the state of Indiana to take part in any form of internet gambling.
What Forms of Gambling In Indiana Are Legal?
There are a few possibilities for a wager which exist within the law in Indiana. There are licensed horse racetracks in the state, where pari-mutuel wagering is allowed. Indiana Downs is the state's frontline venue for thoroughbred and quarter horse racing, and also offers simulcast betting.
The state has offered a lottery since 1989 after approval from voters in a referendum, and you can read more about where the proceeds go on their official site.
Games of cards, dice, roulette and bingo are permissible in the case of licensed charitable organizations, with state-defined limits on prizes awarded and various other restrictions.
The fourth and most significant exemption under Indiana state law is that allowing riverboat casinos, within very strictly defined parameters. Primarily, riverboat casinos are only allowed in counties contiguous to Lake Michigan, to the Ohio River or those found in the Lake Patoka area. Furthermore, these riverboats must have a schedule of motion, and not allow gambling while docked (with certain exceptions).
In a culturally interesting clause, riverboats must "fairly replicate nineteenth century Indiana steamboat passenger vessels". This is quoted from the statutes on the Gaming Law Masters' website referenced above. Of course vessels must also be fully licensed as casinos, and there is naturally a limit to how many casinos the state will allow to operate at any one time.
Indiana state law has drawn up a list of games which are allowed in these licensed riverboat casinos, which extends to twenty-one games. The most well-known games allowed on this list are baccarat, twenty-one, poker, craps, slot machines, "video games of chance", roulette, keno and pull tabs.
Indiana's Lottery and Horse Racing
Indiana has a state lottery, along with some pari-mutuel wagering racetracks. Charity gaming is also allowed within certain parameters, and that's pretty much all. The state has a long history of strictly controlling gambling, and a correspondingly rich history of illegal operations, often run by mobsters.
The most notable tale of old-time gambling in the state is the notorious Long Beach Turf Exchange, which for all that it was short-lived, lives on in the collective memory due to its sheer and insane extravagance and ambition.
Set up by one Johnny "Fix-em" Condon in 1901, the Exchange was apparently a "castle protected by stockades, barbed wire and picket fences, armed lookouts in sentry boxes, alarm boxes, ferocious bloodhounds…and with tunnels leading outside the grounds and arrangements for setting fire to the place if the police succeeded in gaining an entrance" according to a quote from journalist Herbert Asbury found on this historical site [1].
Condon was said to ferry gamblers from Chicago by train, offering luxury and sanctuary from the authorities. The operation gained so much notoriety so quickly that it was in fact shut down within months, but remains the most daring illegal gambling locale in Indiana's history.
Indiana Riverboats
The Indiana state government very kindly provides this list of licensed riverboat casinos in the state.
With thousands of slots and hundreds of video poker machines, the Horseshoe Casino in Hammond is perhaps the most impressive casino in Indiana. The poker room features 34 tables, and tournaments run every day of the week. The buy-ins range around $150, and there's a $500 entry running once a month. Find the full summary of their schedule here.
The Hollywood Casino in Lawrenceburg is another serious contender, offering over 2,500 slots, 74 table games and a poker room which runs 19 tables, at least two tournaments a night, and hosts a $300 monthly event.
The Majestic Star near Gary is a fine establishment which also runs daily poker events, has over 60 table games on offer and numerous machine games as well. They also run a range of promotions including a $5,000 prize pool divided between the 20 most successful slots players every Thursday.
If you're interested in comparing the twelve or so options Indiana offers in the way of riverboat casinos, jump on to this page from USA Today where a brief guide is offered.
For the poker tournament players amongst you, if that's what you really want to know about you can find a full listing here thanks to Cardplayer.
Venture down to one of these licensed gambling venues, but be prepared for the potential amusement factor when you see how these modern day behemoths attempt to fairly imitate nineteenth century vessels. This workaround by the French Lick Springs Hotel is particularly uproarious, though I'm unsure how they get around the "no gambling while docked" ruling.
Recent Developments
2012 saw the worst financial returns in the Indianan casino industry for some time, with attendance and the wider economic downturn blamed for this in this article by NWI which covers the hard numbers. The Pharos Tribune lays more of the blame on neighboring Ohio, whose casino market is currently expanding, noting that Indiana has seen a downswing in casino profits over the three years from 2009 to 2012.
As the industry scrambles to compensate, plans are afoot to bring riverboat casinos to dry land, to lower taxes on casino revenue, amongst a number of other initiatives. The governor has however indicated that he is not in favor of expanding the casino industry at this time, as discussed in this Cardplayer article.
Touch screen gaming is making serious inroads in the state as well, with a new variant of touch screen roulettemaking headway which offers Indiana casinos a larger house edge, something they will surely be glad of in these straitened financial times.
Busts and Arrests
A major bout of illegal sports ring activity was quelled by police in early 2013, in the run-up to the Super Bowl. 400 people and over $200,000 were involved, and several venues are implicated. Those involved may end up being charged with unlawful gambling, and the organizers will surely face felony charges. A document from the State Police on this matter can be viewed here.
Internet cafes illegally offering online gambling, frequently in the form of sweepstakes, have been an issue across many a US state. Indiana is no exception, and a number of associated busts have occurred.
An undercover police officer exposed one such operation in New Haven in 2011, revealing that he was able to play "Vegas style" gambling games on the premises. Those responsible are being charged with multiple felonies as a result of their choice of business operation.
Finally, an illegal poker game allegedly running seven days a week and under police scrutiny was busted in 2007, shortly after having been robbed at gunpoint according to Pokernews. $6,000 in cash, computers and gambling equipment were seized in the raid which also caught one state trooper red-handed, sitting at the table engaged in play. The Pokernews article cites regular players as claiming that numerous police officers used to take part in the daily games, although police did not confirm these claims.
Summary
If you want to gamble in Indiana and remain on the right side of the law while doing so, you'll have to keep to the following options.
You can take part in the state lottery by purchasing tickets from licensed retailers. If you like a horse race, you can attend one of several licensed horse racetracks in the state and take part in some pari-mutuel wagering or simulcast betting. You can participate in any licensed charity gaming event in the state, be it a card game, dice game, roulette or bingo.
Other than that, you have one very clear and overwhelmingly popular option, to attend one of the twelve or so licensed riverboat casinos within Indiana. Head down to one of these fine venues and sit down to play any one of twenty-one state approved games, including poker, craps, baccarat, slot machines and roulette.
Whatever you do, just don't try to track down the modern equivalent of the Long Beach Turf Exchange. Not only do such places most likely no longer exist, but the penalties for illegal gambling are such in Indiana that anything along those lines would not only be breaking the law, but also a pretty clearly foolhardy pursuit.
Indiana Gambling Laws FAQ
Yes. Indiana residents can bet online at licensed sportsbooks, which is a result of a State. Rep. Alan Morrison's sports betting bill. Residents also can play legally at online casinos, sportsbooks, and poker sites. Indiana officials do not prosecute residents for playing at offshore online sites.
Yes, Indiana officials don't prosecute individuals for offshore online gambling. Many offshore online casinos exists, so read honest casino reviews and do your research before playing online for real money.
Yes. Online poker exists in Indiana, but are not regulated by Indiana officials. At the same time, they won't prosecute individuals who sign up and play at offshore online cardrooms. These operate in an unregulated market (for US players), so pick wisely and only deposit cash in trusted poker rooms.
Yes. Indiana's lawmakers passed a law that allows for licensed bookmakers (tied to the land-based casinos). Indiana citizens also can bet online at offshore online sportsbooks. Officials won't prosecute individuals for such play.
Ignition Casino is our pick for Indiana gamblers. Igniton features over 230 casino games, including slots, table games, and video poker. You'll also receive $1,000 in bonus cash on your first deposit.
Bovada Poker is our top pick for Indiana poker players. Bovada is one of the largest US poker rooms, meaning they offer the biggest prize pools. Bovada has a $1.5 million in guaranteed prize money each week.
Bovada is our pick for the best online sportsbook in Indiana. Bovada is the US successor to the world famous Bodog Sportsbook. It offers a $250 welcome bonus and access to a huge list of sports bets: point spreads, moneyline bets, prop bets, and so on. Also, Indiana legalized onlines sportsbooks in 2019, so you can play at sites like BetRivers, BetMGM, FanDuel, and DraftKings.
The legal gambling age in Indiana for lottery betting, charitable gaming, and pari-mutuel wagers is 18 years old or older. To enter a land-based casino, you'll need to be 21 years or older.
If you want to play in an offshore online casino, poker site, or sportsbooks, you'll need to be 18.