Montana online casinos operate in an unregulated gaming environment. Big Sky Country has some breathtaking landscapes, plenty good people and epic mountain ranges.
When it comes to gambling the state has a long and vivid history, peppered with periods of restriction, indeed with some periods where almost all forms of wagering were illegal.
Top Online Casinos Montana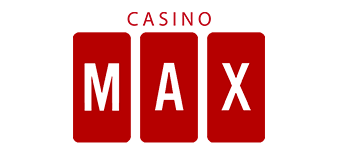 Montana Gambling Law Timeline
The government provides their own historic timeline of the key changes to gambling law which have taken place over the years, which really kicked off with the Hickey Act of 1937 legislating for various forms of table game. If you're more after the cultural details, the Montana Gaming Group has a nice summary of the state's history when it comes to gambling. This document details the early forms of wagering, which were a part of the tribal people's customs, the arrival of poker alongside the Gold Rush, as well as the modern history of gambling in Montana.
In the modern era, Montana controls and regulates a wide range of gambling forms, and while there are no state-licensed casinos, there are a number of tribal ventures as well as a good spread of other activities controlled by the state legislature, including charity gaming, bingo, poker, a state lottery, horseracing, raffles, fantasy sports and a range of local games such as shake-a-day and fishing derbies. With the right license, a venue may provide an interesting variety of gambling forms to the public.
The state has its share of poker professionals, including one Ian Gordon who took down the 2010 HORSE WSOP event for a sweet $611,666 payday. Outlasting 240 other players to take down the $10k event, the young pro was delighted with his score.
The best known name in the poker world to be claimed by Montana as one of their own was actually born in California, but raised in Montana, and goes by the folksy but memorable name of Huck Seed. Huck took down the WSOP main event in 1996, but has a slew of other wins, as can be readily seen from his impressive live poker CV as listed on the Hendon Mob database.
Strict Gaming Laws
As in many a state, chance, consideration and prize are the elements required to qualify a game as gambling, and therefore any game which is free to enter is legal to play in the state. Many forms of gambling are licensed for, but any gambling participated in which is not regulated by the state (unless it take place in a tribal gambling context) qualifies as an illegal act under state law and is subject to prosecution.
Numerous specific exemptions exist under the law, which will be briefly reviewed here.
First of all, certain popular mini-games in the state are tolerated. While dice games are generally not allowed, a game called shake-a-day is permitted. In this game, customers attending a bar shake some dice similar to poker dice, and pay a small fee of around 50 cents, for a chance to hit hand combinations which allow them to win a portion of a prize pool built up from the previous payments made.
Fishing derbies in which fishermen compete to catch various sizes and specimens are permitted, as are wagers on predicting natural occurrences in the climate.
Liquor licensed venues can apply to run various low stakes card games, sport pools and electronic gaming, with special restrictions in place concerning frequency of games run, hours of play, and the size of prizes awarded, which cannot exceed $800 per game.
The electronic machines allowed under license are bingo, poker and keno games, with restrictions on prizes awarded, although these may include credits which can be exchanged for cash.
Certain forms of bingo and raffle are also allowed under Montana law, if licensed. In addition, non-profits may run "casino nights" offering otherwise usually illegal gambling variants, provided they adhere to all the rules governing this, including a 12 hour cap on any event which is run.
The state also specifically authorizes certain forms of fantasy sports (a rarity in any state legislation), as well as pari-mutuel wagering on horseracing and a state lottery.
As for penalties, Gaming Law Masters [3] provides some detail on this, along with the details of the statutes themselves. It seems that most offences in Montana related to gambling qualify as misdemeanors, unless they involve fraudulent behavior, in which case they can progress to felony charges. If you're keen to investigate the law further, the Montana Department of Justice is a good place to start.
Online Gambling: Is It Legal in Montana?
According to the Gaming Law Masters' document referenced above, there is a specific provision in Montana state law against internet gambling, with any form of gambling prohibited online, including forms which are otherwise legal in the state if played live.
Three exceptions exist according to the GLM document, and these are licensed simulcast wagering, purchase of lottery tickets online and certain events participated in within the class II and III gambling establishments run on tribal land.
A statement emphasizing the illegality of online wagering in Montana was made in a press release by the State Gambling Control Division in 2004, with administrator Gene Huntington stating that "Montanans who use their computers to gamble risk criminal prosecution".
The possibility of creating further legislation to allow online gambling within the state has crossed the minds of a few folks in the legislature from time to time, although no current proposals exist for this. Back in 2010, the state discussed options for providing fantasy sports wagering online through the state lottery.
For now then, there are no immediate indications that Montana is likely to follow New Jersey, Nevada and Delaware on the road to intra-state gambling any time too soon.
More State Laws
What Forms of Gambling are Legal in Montana?
Montana has a state lottery [6] which has been running since 1986, which runs a range of scratch cards and other tickets.
Pari-mutuel wagering on horseracing is allowed under state law, but precious little seems to go on, with only a few dates in the year listed for races on the official government site [7].
You'll be able to partake in many a card game, game of bingo or build a fantasy sports league in a ton of venues across the state, since venues are allowed to run games with prize pools of $800 or under for a range of game types, including some electronic gaming. According to this guide [8], the maximum bet in these machines is $2, and the maximum payout is also capped at $800.
You can also play certain types of fantasy sports, and a few local wagering forms such as betting on the weather.
If you're looking for a more immersive gambling experience, your best bet is going to be the casinos, which are firmly tribal in nature, there being no state licensed casino action in Montana.
Montana's Legal Casinos and Poker Rooms
The 500 nations' website keeps a concise listing [9] of the state's nine tribal casinos, easily perused for contact details and further information. The Indian Gaming Guide may pip them at the post however, listing a total of ten resorts. The majority of these just run a hundred or so slots, some keno, bingo, perhaps a little video poker, nothing huge.
The Glacier does run a poker room, with a few different games running through the week, but poker games are precious thin on the ground otherwise. One friendly blogger offers us a guide to the games going off in Billings, Montana with six venues mentioned. These must be pretty small venues since most don't have their own website, and caution is advised of any player to check the legality of games carefully before attending venues. The legality will depend on licensing, limits and other factors.
One adamant Twoplustwo-er insists that you don't attend games at one venue in Great Falls, although most of the other posters in the thread troll the poster and argue that it sounds great! Best judge for yourself.
Ask around and you can surely find any number of local games given the legal room for it. One Great Falls poker room has its own Facebook page, to give you an idea of the type of place we're talking about.
An annual bootcamp run by Doyle Brunson's son Todd Brunson was held in Montana recently at the Marina Cay Resort outside off Flathead Lake. The bootcamp offered tournaments and satellites of its own connected to the WPT.
Recent Developments in Legalizing Online Gambling in the State of Montana
House Bill 141 was signed into law in March 2013 [11], raising payout limits for live card games up from $300 to $800, so expect a lot more local action in liquor licensed venues across the state. Venues may obtain licenses to run a fixed number of tournaments per week as well. The hope is that this will breathe new life into the state's poker scene.
Busts and Arrests
A couple from Washington is facing felony charges [12] after trying to pass fake money at a casino in Montana. The pair is also charged with forgery according to a September 2013 report from Billings Gazette.
An FBI and US Secret Service raid took place in Billings in August 2012, culminating in the arrest of a man who stands to be prosecuted for running an illegal online gambling business, as part of a wider international operation.
In sadder news [13], a mother was arrested in August 2012 for leaving her child in a baking hot car while gambling inside a casino in Bozeman.
Summary
If you're looking to get your game on in Big Sky Country, your options exist but they aren't exactly the best in the States.
There are no state licensed casinos, but a fair few modest sized tribal casinos do exist which generally offer slots, bingo, keno and video gaming.
There's a state lottery, a little bit of pari-mutuel horseracing, and certain local games are tolerated such as shake-a-day (a poker dice daily roll in some venues), wagers on the weather and fantasy sports. You might be lucky and catch a charity "casino night" as well.
Some kinds of video gambling and certain card games are allowed in liquor licensed venues in Montana, provided that certain conditions are met and that table limits (recently raised to $800 in prizes awarded per game) are observed.
So while not the most thriving scene, there's a bunch of stuff allowed, and it's especially nice to see a healthy casual poker scene populating the drinking establishments of Montana. When you've had enough of all that action, you can just go gaze at the big sky.
Sources for this article