Play Online Roulette – Real Money Guide & Sites
Roulette is one of the easiest casino games to play in the world. You choose a number, place your bet, watch the wheel spin, and wait for the results. Playing online roulette for real money is no different than playing at a brick and mortar casino.
The only difference between the two is your options. You have an abundance of options as to how you want to play. These options range from real money to free games, mobile to PC & Mac games as well as virtual vs. live dealer games. Our roulette guide covers this and more.
Top Online Roulette Casinos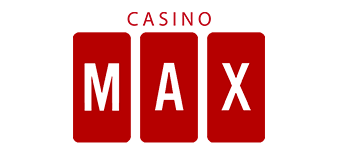 Real Money Online Roulette
BestOnlineCasinos.com offers a comprehensive guide to playing online roulette for real money. We cover everything from 3D roulette games, strategy articles (although there really isn't much strategy to the game) as well as where to play if you choose to play online.
We also provide sections outlining your odds on certain types of bets, where to find American, European, and even French roulette games as well as the odds and probabilities on each game. If you have any questions relating to roulette, feel free to contact us. We also have a roulette FAQ section which answers over 75 of the most popular questions we've received.
Types of Roulette Games and Rules
Roulette has three main variations, but it has many alternate versions and house rules. This section covers the major versions of roulette and the rules you're most likely to find in casinos.
European Roulette: European Roulette appeared in Monte Carlo in the 19th century. It has 37 numbered slots and is called single-zero roulette. The house edge is 2.70% and the game most online roulette players should choose.
American Roulette: American Roulette is played in Las Vegas (North America) and is the game most similar to the original roulette of the 17th century. It has 38 numbered slots and is called double-zero roulette. Because it has an extra zero pocket, the house edge is 5.26%. Don't play this game if you have the option.
French Roulette: This is the version with announced bets and the French-sounding wagers. It has 37 slots and a house edge of 2.70%. High rollers love this game because one bet (the full/maximum bet) is like 12 bets in one, allowing you to max out bet limits.
En Prison Rules: A variant rule used in European Roulette (mostly) that places your bet "in prison" if the ball lands on the zero. If you win the next spin, you win the imprisoned bet. If you lose, then you lose both bets. Lowers the house edge to 1.35%, comparable to craps.
La Partage Rules: Literally meaning "of the parts", this house rule means you only lose half your bet when the ball lands on zero. Like En Prison rules, this lowers the house edge of European Roulette to 1.35%.
Roulette Odds
The historical difference between American style roulette, with its two zero slots, and the European style that uses just one 0, has had a big impact on casino gambler's choice of games. The difference in odds between the 37 number spots on European-style roulette wheels and the 38 slots available on American roulette wheels is significant.
Roulette on a European-style wheel gives you 36:1 odds of winning on a single-number bet, and American style wheels offer 37:1 odds on the same bet. Playing on a European roulette wheel offers a house edge almost half of what American roulette offers. Single-number bets on European wheels give the house a 2.6% edge, while the same bets on American wheels offer a 5.27% edge to the casino.
Roulette is a fun game because of the visual aspect of the silver ball rattling around in the wheel. You don't have to play European style wheels to have fun or win at roulette, but your chances of winning improve if you avoid American roulette.
How to Play Roulette
Roulette is an easy game to learn. Follow the tips below and you'll be playing roulette in no time. Whether you play in a land-based or online casino, find European Roulette and play it if allowed. In a land-based casino, look at the wheel to tell the games apart. If you see a 00 space, the game is American style and you should move on.
Once you find the roulette game you want to play, place bets before the next spin of the wheel. Players can bet on single numbers or up to 18 numbers, so you have a wide range of bets. Follow the roulette betting guide below to place bets correctly on the layout. Once this is done, the croupier does the rest.
Types of Roulette Bets
One reason players love roulette is the many betting options. Some roulette wagers have 35:1 payouts, while others have payouts as low as 1:1 (and frequent wins). Here's a list of the types of betting terminology you'll encounter at the roulette wheel.
Inside Bets: These are called inside bets because you place chips inside the numbered roulette layout. Bets on 1 to 6 numbers, they have lower odds of hitting but higher payouts.
Outside Bets: So-called because you place chips outside the lines of the numbered layout. Bets on 12 or 18 numbers at a time, they have higher odds of hitting but lower payouts. Examples include Black/Red, High/Low, Even/Odd, and the thirds bets.
Even-Money Bets: Even-money bets have 1-to-1 payouts. They include either/or bets like Black/Red, Hi/Lo, and Even/Odd and have equal number of possibilities for each outcome. The zero pocket means both bets lose, giving the bet its house edge.
Snake Bet: An outside bet so-called because it snakes back and forth across the betting layout. It consists of twelve numbers: 1-5-8-12-14-16-19-23-27-30-32-34. Pays out 2:1.
Thirds Bets: An outside bet where you wager on a set of twelve numbers: 1-12, 13-24, or 25-36. Also pays out 2:1.
Column Bets: Another outside bet where you wager on a set of twelve numbers. In this case, it's one of three columns that runs down the numbered layout. One example is 1-4-7-10-13-16-19-22-25-28-31-34.
Playing Roulette for Free
If you prefer to play roulette for free, have a look at our free game page. All of the games on our site are available for free and don't require a download. Simply choose your bet and click a button to play.
Playing free online roulette is smart. You'll be comfortable with the game's rules and betting options if you practice before you hit Vegas to play roulette.
Mobile Roulette Apps
A few of the big software developers have released a mobile version of their roulette games. The most popular would of course be Android and iOS devices like iPhone and iPad. Those who use other devices should find a mobile casino with games that open in the web browser.
Roulette History
Roulette has existed since the 17th century, when Blaise Pascal invented the game. The game was popular enough in France that stories from the late 18th century suggest roulette games were played in the Palace of Versailles.
Today, roulette can be found in almost any respectable casino in the world. Roulette is a popular game in the United States, but roulette has a longer cultural history in European casinos.
The only difference between the original game of roulette as it was played in Europe and today's game is that American casinos have a 00 slot to make the odds a little less advantageous for the player. American Roulette is more like the original version, because Monte Carlo casinos removed the 00 slot in the mid-1800s.
Online Roulette Software
Players will encounter many online roulette software providers, but a few are more popular than the rest. Here's a rundown of the most widespread table game software providers among the casino sites we review – along with a quick list of the roulette games each provider features.
RTG Roulette: RealTime Gaming provides roulette for US-friendly sites like Bovada, Ignition, Cafe Casino, Slots.lv, Sloto Cash, and BoVegas. RTG offers American Roulette, American Roulette Classic, European Roulette, and European Roulette Classic.
Rival Roulette: Rival Gaming is a US-friendly software provider that also powers casinos in the international casino market. Rival offers two alternatives: Double-Zero Roulette and Single-Zero Roulette. You can find Rival games in Bovada, Cafe Casino, Ignition, Slots.lv, Golden Lion, and Big Dollar Casino.
Betsoft Roulette: Betsoft Gaming is another designer that supplies games to US and international casino sites. You'll find Betsoft table games in Golden Lion Casino and Big Dollar Casino. Examples of its roulette games include European Roulette, VIP European Roulette, American Roulette, Zoom Roulette, and Common Draw Roulette.
Playtech Roulette: Playtech provides roulette to many European and Asian casinos, such as Bet365 Casino, 888 Casino, Casino.com, and Mansion Casino. Playtech offers many roulette games: European Roulette, French Roulette, 3D Roulette, Premium Roulette Pro, Frankie Dettori's Roulette, Marvel Roulette, Mini Roulette, Penny Roulette, and more.
Microgaming Roulette: Microgaming provides roulette to many international casinos, including Jackpot City Casino and Spin Palace. Microgaming offers European Roulette Gold, French Roulette Gold, American Roulette Gold, Premier Roulette Diamond Edition, Multi Wheel Roulette, Multiplayer Roulette, Sapphire Roulette, and Roulette Royal.
Online Roulette for Real Money FAQ
If you have any further questions relating to roulette, feel free to contact us. We also have a roulette FAQ section which answers over 75 of the most popular questions we've received.