Online Roulette – Free Games, Strategy, Systems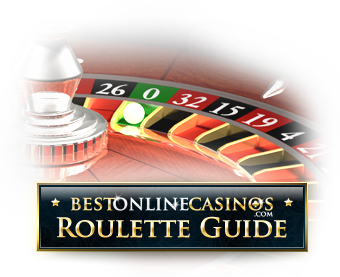 Roulette is one of the easiest casino games to play in the world. You choose a number, place your bet, watch the wheel spin and wait for the results. Playing online roulette for real money is no different than playing at a brick and mortar casino.
The only difference between the two is your options. You have an abundance of options as to how you want to play. These options range from real money to free games, mobile to PC & Mac games as well as virtual vs. live dealer games. Our roulette guide covers this and more.
Top Casinos Offering Real Money Roulette Games in 2020
#
Casino
Bonus
Software
Mobile
Review
Play Now
Types of Roulette Games / Rules / Playing for Free
Our roulette guide covers the different game variations – specifically American, European and French. You will also find pages relating to some of the most popular cities in the United States such as Atlantic City and of course the city of sin, Las Vegas. Our city pages cover where to find both high and low limit tables, which casinos offer single or double zero and of course the different rules such as imprisonment.
If you prefer to play roulette for free, have a look at our free game page. All of the games on our site are available for free and don't require a download. Simply choose your bet and click a button to play.
Play Roulette Online For Free
Play Online Roulette for Real Money
BestOnlineCasinos.com offers a comprehensive guide to playing online roulette for real money. We cover everything from 3D roulette games, strategy articles (although there really isn't much strategy to the game) as well as where to play, if you choose to play online.
We also provide sections outlining your odds on certain types of bets, where to find American, European and even French roulette games as well as the odds and probabilities on each game.
If you have any questions relating to roulette, feel free to contact us. We also have a roulette FAQ section which answers over 75 of the most popular questions we've received.
Mobile Roulette Apps – How to Play on Your Phone or Tablet?
A few of the big software developers have released a mobile version of their roulette games. The most popular would of course be Android and iOS, however there are roulette apps for both Blackberry and Windows mobile devices. Our mobile section will show you which casinos have free and real money roulette apps, as well as offers dedicated pages for each device.