Deposit Methods for Online Casinos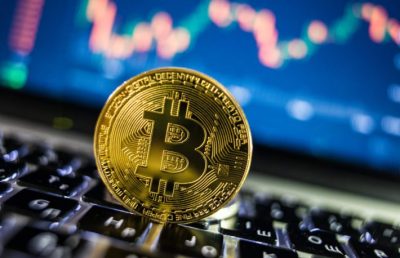 Online casinos sometimes have so many deposit methods that it's hard to keep them separated from one another. This master list of the most common payment methods for casino websites should help you sort through the listings, giving you the basic benefits and drawbacks of each. The list below gives basic information such as where the company is based, where it operates most often, whether it's useful for deposits only or also withdrawals, its basic reputation, and what manner of transaction fees you might expect.
Easy Deposit Casinos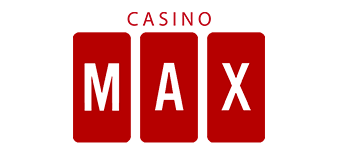 Disclaimer: Credit cards are not available for UK players.
Reviews of All Casino Deposit Options
Most Popular Deposit Methods for Online Casinos
Below are the major deposit methods you'll encounter when it comes time to register an account and make your first deposit. You're in luck, because most of the sites we're talking about have many banking options, so they can appeal to a wider range of customer.
Between all the various payment methods, ewallets and evouchers, most online gamblers should find the payment method they prefer. Some online casinos have special promotions for certain deposit types, though. If you haven't decided which deposit method to use, we offer some tips for new depisitors.
Most Popular Payment Methods by Online Casino
| | | |
| --- | --- | --- |
| Online Casino | Payment Method | Rationale |
| Bovada | Bitcoin | Deposits with Bitcoin, Bitcoin Cash, Bitcoin SV, or Zelle |
| Ignition | Bitcoin or Other Altcoins | $1,000 Bitcoin Bonus |
| Slots.lv | Credit Cards | $5000 Welcome Bonus for Visa, MasterCard, Amex |
| Golden Lion | $10 | Bitcoin |
| Cafe Casino | Bitcoin or Other Altcoins | Deposits with Bitcoin, Bitcoin Cash, Bitcoin SV, or Zelle |
| BoVegas | Visa | $25 to $1000 Visa or Mastercards Deposits |
| Roaring 21 | Crypto-Currencies | 300% Cryptocurrency Special with No Max Cashout |
| Casino Max | QBDirect Deposits | 200% QBDirect Bonus with No Max Cashout |
| Sloto Cash | E-Wallets | Supports Deposits with Skrill, Neteller, or EcoPayz |
Credit Card Deposit Options
Visa – Visa was the first all-purpose credit card and it remains the biggest charge network in the entire world. If you don't mind using a credit card to fund your online gambling accounts, then Visa may be the single most uncomplicated payment method in the online gambling world. Visa cards of all types work for deposits: credit cards, debit cards, prepaid cards and gift cards. Visa credit cards decline less than Mastercard and Amex, while Visa debit cards like Electron are useful in almost as many locations as a deposit method for online casino gaming.
Mastercard – Mastercard is the biggest rival in the credit card industry to Visa, both in worldwide vending and in the online casino industry. Starting in 2010 and 2011, Mastercard transactions began to decline more often for US players. Still, Mastercard is accepted at most online gambling sites and remains a reliable online casino deposit method.
American Express – American Express is the top-end credit card for American consumers, but the high standards of the American Express company make it a less likely entry into the world of online gambling. Still, Amex credit and debit cards are used occasionally for online casino payments. When Amex is accepted, you know a website must be legitimate.
Disclaimer: Though US players can deposit with credit cards, credit cards are not available for UK players.
Web Wallets for Online Gamblers
Neteller – Neteller was one of the earliest major deposit methods for online casinos. Way back in 2005, Neteller handled upwards of 80% of the online gambling cash transactions. They were so closely associated with online casinos, sportsbooks and poker rooms that the United States Department of Justice stepped in and forced Neteller and its two Canadian co-founders to pay over $300 million to get out of trouble. Since then, Neteller has moved to the British Isles and diversified, even getting a partnership with Mastercard on prepaid cards. Though its revenues are nowhere near where they were, Neteller remains one of the largest and most widespread of all the electronic payment methods there is. Neteller is trusted around the world, though the company stays out of the US market these days.
Skrill (Moneybookers) – Moneybookers was the No. 1 rival to Neteller among the online casino deposit methods – at least among e-wallets. Formed in the United Kingdom in 2001, Moneybookers came to the game a little bit later than Neteller, but is now one of the giants of e-commerce. Moneybookers is regulated by the Financial Services Authority (FSA) of the United Kingdom, so it's about as safe and secure an electronic payment service as you'll find. Over the past few years, Skrill has bought a number of European competitors, so you'll hear about "Nordea by Moneybookers" and so on. These days, Skrill, Neteller and paysafecard are all a part of Paysafe Group.
Paysafecard – Paysafecard is an Austrian e-voucher system quite similar to UKash, though it uses a 16-number PIN code for security reasons. Paysafecard prepaid cards are sold at retail outlets in 22 different European nations and in Argentina. With 300,000 outlets where you can buy paysafecard e-vouchers worldwide, this payment method is used by millions of international online shoppers. The vouchers work just as well as a deposit method for online casinos, at least as long as your deposits aren't high-dollar amounts. You'll find hundreds of sites which use paysafecard, including most of the famous European and UK sites.
UKash (paysafecard) – UKash was an e-voucher system devised by a UK citizen back in 2000. UKash's 19-number PIN code and electronic vouchers became quite popular with online shoppers in the United Kingdom, South Africa, Australia, New Zealand and Europe. UKash was featured in the Sunday Times and given an award by the Queen of England. Though UKash wasn't found in quite as many places as Neteller and Moneybookers, it was still one of the best and most prestigious of the electronic payment methods for online casinos. Note: Skrill bought paysafecard in 2015 and discontinued UKash. By October 2015, UKash was rolled into the paysafecard program.
Money Transfer Services for Online Casino Bettors
PayPal – After PayPal was bought by the eBay corporation back in 2002, it became the preferred method of payment for that titan of internet commerce. In that way, PayPal became the default electronic payment method for American online shoppers. PayPal is highly trusted in North America and known throughout the world, though it's not quite so large among European gamblers. In fact, PayPal isn't found in nearly as many sites as Moneybookers and Neteller, perhaps because eBay's directors want to keep their favorite web commerce transactions site out of trouble with the United States government. Still, you'll find PayPal as an online casino payment method in many European and Asian countries.
IDEAL – IDEAL is an internet payment method which processes around 70 million online payments every year. A consortium of Dutch banks founded iDEAL in partnership, including ASN Bank, Van Lanschot, ING Bank, SNS Bank, Friesland Bank, Rabobank, Triodos Bank, RegioBank and ABN AMRO. IDEAL is a prominent electronic wallet service, especially at sites licensed by the Netherlands Antilles island of Curacao, which was part of the Dutch overseas territories until 1986. IDEAL is used by many European players on the continent, too.
Giropay – Giropay is the electronic payment method supported by roughly 1,500 savings banks and cooperative banks (and one conventional bank: Deutsche Postbank). It is set up quite similarly to the Dutch banking cooperative iDEAL. Giropay has 13 million German account holders and a significant number of online gamblers holding some of those accounts. If you have a German bank account, you can use this online payment service. That makes this a popular option for people living in Germany.
UseMyBank (UseMyFunds) – UseMyBank or UseMyFunds is a web wallet service based out of Toronto, Ontario, Canada. UseMyBank facilitates online payments by transferring funds from your bank to online casinos. This method is only useful for making deposits. No withdrawals are allowed. The deposits are instant, while the information required is minimal. UseMyFunds deposits look like debit card payments, but security is the top concern for UseMyBank. English is the only language supported, while the company has no integration with the US financial system. Still, it's a handy and safe way to get cash from your bank account to the casino site.
Instadebit – Instadebit is another Canadian e-commerce company, so it's a particularly good payment method for Canadian online casino gamblers. Instadebit's transactions and security procedures resemble those of PayPal, but its activities are regulated by Canadian government agencies. You'll be able to pay using the American dollar or the Canadian dollar, but withdrawals are also an option. Best of all, you won't be turning your bank account information over to an offshore company.
MyPaylinQ – MyPaylinQ is an e-wallet service based out of Costa Rica which services over three dozen United States gambling sites and over five dozen United Kingdom online gambling operations. The transaction fees on MyPaylinQ are higher than what you'll find with companies like PayPal, but since the company is located in Central America, American players have no fear their information or payment history is going to be divulged to the U.S. government (or their funds frozen). It's therefore worth the added fees to be secure in the knowledge you won't have your funds frozen any time soon.
Click2Pay – Click2Pay is an electronic pay service out of Munich, Germany, which was originally designed for online shopping. Click2Pay is now accepted for payment in over 180 countries worldwide, providing secure and easy-to-use deposits. One of those countries is not the United States, unfortunately. Support is available 24-7, though some of the numbers aren't toll-free. You might find Click2Pay's sign-up questions a little intrusive, but these are meant to verify you are who you say you are. Ultimately, the questions are designed to protect you from identity thieves.
Western Union – Speaking of legitimate, it's hard to get more traditional than Western Union. Western Union was the first major company to use electric wiring to send messages, after Western Union was founded in 1851 as a telegraph company. Generations and several technological iterations later, Western Union is still one of the most reliable message carriers in the communications business. Another major use of Western Union these days is to send money over the wire to your online casino account, which is why Western Union makes this list.
Moneygram – Moneygram is another older, respected company from the United States. Based originally in Minneapolis-St. Paul, Moneygram International was bought by Goldman Sachs and other partners a few years ago and is now located in Dallas, Texas. Moneygram has 300,000 outlets around the globe and is found in well over 150 nations. As said once before, whether you want to send money or a message to Afghanistan or Zimbabwe, Moneygram International gives you the option.
eCheck – An eCheck lets you set up an electronic funds transfer system, sending money from your checking account for any sort of check payment you would otherwise make with a personal check. Electronic checks are available to real money gamblers in the United States and Canada.
Wire Transfer – Also called a bank wire transfer, an electronic funds transfer or simply a bank transfer, this is a relatively safe and easy method to fund your gambling deposits. Bank transfers also work for Payforit casinos, where you make a monthly payment for gaming on your phone bill. The method is instantaneous, while few chances for wire fraud exist due to security methods already tried. An instant-wire transfer is an improvement, so serious real money players might look into this method of payment at your favorite casino properties.
Overview of Cryptocurrencies
Bitcoin was the first cryptocurrency and it remains the most popular and widespread virtual currency in the market. In fact, while the proper term is "crypto exchange," people who buy cryptos often say they go to Bitcoin exchanges and store their virtual cash in a Bitcoin wallet.
This mini-guide to cryptocurrencies presents Bitcoin and the major altcoins – alternatives to Bitcoin – that you'll find in online casinos.
Bitcoin – Launched in the early stages of the global recession by Satoshi Nakamoto (who may or may not be real), Bitcoin started as an alternative way to transfer cash online for people tired of the failed banking system. Bitcoin uses blockchain technology for fast, transparent, private and secure electronic payments. Online bettors quickly adopted the payment method, so now even Bitcoin casinos exist.
Litecoin – Was the first serious competitor to Bitcoin. It's faster than Bitcoin because its blockchain is 4x larger than the original. Otherwise, many of its features and functionality are the same. When he invented it, Charlie Lee wanted something faster and better. Litecoin users swear Lee got it right. Enough online consumers agree that it's a top altcoin.
Ethereum – Developed by Block.one, this altcoin can process millions of transactions without fees. Technically called EOS, this system uses a virtual currency called Ether. There's more to Ethereum than crypto-payments, though, because this blockchain records and executes smart contracts. With these, Ether's proponents claim they'll one day be able to handle sports bets without the vig. For the time being, it's popular in online casinos.
Dash – Founder Evan Duffield wanted a cryptocurrency that provides greater privacy than Bitcoin, so this altcoin focused on privacy. PrivateSend is but one of several privacy features that make this payment method a favorite with some online casino players. Like later virtual currencies, Dash is also faster than Bitcoin.
Ripple – Using the currency XRP, Ripple Labs wanted to fix a payment market hampered by fees, exchange rates and time lags. Ripple's founders claimed they wanted to build a global network for instant, low-cost and secure global financial transactions. Furthermore, Ripple purports to do this without charge-backs. All Ripple payments are irreversible.
Bitcoin Cash – Bitcoin Cash is a spinoff of Bitcoin that was created in 2017 and became its own altcoin in 2018. To accomplish this, Bitcoin Cash's designers executed a "hard fork" of the original Bitcoin blockchain to increase the block size limit. Like other cryptos, Bitcoin Cash now trades on Coinbase, Kraken, Bitstamp, Gemini, ShapeShift and Bitfinex. It's also a common banking option in Bitcoin casinos these days.
Many other Bitcoin alternatives exist, but these are the main cryptocurrency payment methods most online gamblers will find at online casinos. In most cases, they are instant, free, fast, very secure and available for deposits and payouts.