Much has changed in the state of Nebraska since the world-famous poker variant emerged from the plains of Omaha. Nebraska has restrictive gambling laws, due to a legacy of illegal gambling dens that once spawned Omaha Holdem.
Back in the early days the city of Omaha and the state as a whole were fairly famed for the amount of gambling going on, with mob-connected political bosses like Tom Dennison running games in the city for decades.
Top Online Casinos Nebraska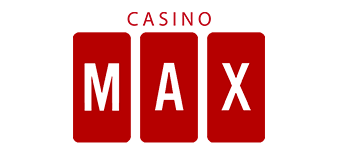 Nebraska Gambling Law
Since Nebraskan law defines gambling as involving the classic three elements of chance, consideration and reward, freerolls are legal if there's genuinely no consideration taken by the host, and wagering on games deemed to be skill-based is allowed, for example dart and pool tournaments.
The legalization of certain games and wagers began in 1934 with the permitting of pari-mutuel wagering on licensed horse racecourses. Bingo games run by non-profits have been allowed since 1958, and charitable raffles and lotteries since 1967. In 1988 simulcasting was signed into law, and the state lottery has been running since 1992.
The government [3] provides their own very concise and clear FAQ guide to the legality of various forms of wagering in Nebraska, and they list the following games as being allowed in the state: "Pull Tabs/Pickle Cards, Punch Boards, Keno, and Power Ball".
Three tribal casinos exist in Nebraska at this time. They are authorized to run class II and III gaming, but currently no table games are to be found at these establishments. These casinos mostly run video gaming and some bingo.
The law makes no explicit exceptions for social private home games either, so it seems that these could in theory be prosecuted as illegal gambling under state law.
If you'd like to research further into Nebraska state gambling laws, the Gaming Commission would be a very good place to begin your studies. They have legal, tax and other related information available on their front page [4].
Is Online Gambling Legal In Nebraska?
Almost all of Nebraskan gambling law was drawn up before the invention of the Internet, and there is no specific statute banning online gambling in name. However, any wagering participated in online would almost certainly qualify as illegal under broader statute, which forbids any forms of gambling which are not specifically regulated by the state.
There is also one section which might prove particularly relevant in any case prosecuting online gambling, Section 29-1110 which states that "it shall be no defense to a prosecution under any provision of this article relating to gambling that the gambling is conducted outside this state and is not in violation of the laws of the jurisdiction in which it is conducted". This suggests that even if the provider were offshore, the bettor and indeed perhaps the provider would likely still be subject to prosecution.
There is no indication that Nebraska will make any moves towards legislating for intra-state online gambling of any kind in the foreseeable future. Not only would such a change be out of character for the state's legislature, there is no existing body of related legislation to build it on, and it would potentially see debate from the tribal casinos in the region as well. There are even some who believe that the state is so set against table games that it would potentially withdraw itself from any nationwide legislation for online poker, although this of course remains to be seen.
What Forms of Gambling Are Legal in Nebraska?
Your options for a wager in Nebraska are admittedly somewhat limited. The state has run a lottery since 1992 and according to their website [5] funds generated are distributed to several beneficiaries assisting in education, the environment, employment and problem gambling.
Not everyone is in favor of the lottery's existence, and as this article by Omaha.com tells it , there's still a disgruntled debate going on about it now, twenty years after it was instated. Despite the debate however, lottery sales continue to break records [7].
The state also allows pari-mutuel horseracing and has several licensed racetracks, including the Lincoln racecourse, whose simulcast calendar is pretty full. However, live events are getting thinner and thinner on the ground in Nebraska, and many in the industry have doubts about its survival, including a horse trainer interviewed on the subject in August 2013 by KETV 7 abc Omaha [8].
The Racing Commission list a total of 67 days of racing scheduled for 2013 across the state's six licensed tracks.
Nebraska Casinos and Poker
Of Nebraska's three tribal casinos, two of them have fewer than 100 slots each, which should give some idea as to the scale of operations. The biggest venue in state is the recently opened Ohiya Casino, which has been in operation since 2011 and contains over 400 machines. The venue also runs $25 – $30 bingo games.
While even the casinos can't host table games, and you might be forgiven for thinking there'd be absolutely no legal poker games in the entire state, you can still find the flick of cards and the click of chips somewhere if you look hard enough. In this case of course it's the trusty poker leagues which provide the action, running freerolls which do award real money, and even other prizes including live tournament tickets to major poker events in Vegas.
At least three sites are running online which link to existing Nebraska poker leagues, the first of these being the In House Poker League, which runs monthly events at the Nebraska Brewing Company.
The Big O Poker League in Omaha run daily events at various venues across the city, mostly awarding prizes for first and second place finishes, the largest of which awards $100 for first, this being the Monday game at Horsemen's Park.
Finally, the Nebraska Poker League seems to be fairly popular, and run games at seventeen locations all over the state.
The only other gambling activity tolerated by the state legislature is charitable gaming, although the charities are not allowed to run table games such as poker either. All the data on this can be found at this government web address [9].
According to a recent article in the NP Telegraph [10], Nebraskans, particularly those in rural areas, have something of a love affair going on with Keno, a –EV lottery type game popular across much of the United States. Charity bingo and other raffle type games take place as well, but are less popular by a factor of around 10 times.
That's really your lot when it comes to state approved gambling options with Nebraska. If that's not enough for you, your closest recourse for a more thorough gambling experience is Council Bluffs, Iowa, home to several major casinos.
Nebraska Gambling History
The Tom Dennison era of Omaha spanned over three decades, in which Dennison was "political boss" up until the 1930s, and encouraged and controlled the gambling and prostitution rackets in the city. When prohibition finally drove alcohol as well as gambling underground, it was part of a pincer attack on Dennison which saw his power gradually wane. A wonderful text on this legendary racketeer's life [1] is provided online by the Nebraskan State Historical Society, and is well worth a read for those interested in Omaha's gambling past.
The activities of the Mafia in turn-of-the-century USA are most intriguing, and American Mafia devote a page of their fine website [2] to exploring how organized crime was established and how it thrived in the early days of Omaha's history.
Nowadays the law is far more restrictive – in fact it's not possible to get a legal game of real money poker anywhere in the state, unless it's a freeroll. So ironically enough, although they're playing Omaha all around the world, they're not playing a hand of it in Omaha itself. That is except for the freerolls, of course.
Despite the restrictions, several Nebraskan poker players have met with success, such as multiple WSOP circuit winner Brett Schwertley and WSOPC gold ring holder Scott Stanko, who scored a $64k win at Council Bluffs in neighboring Iowa back in April 2012.
Despite its near total lack of poker, Nebraska does allow certain types of wager, and there are also three tribal casinos in the state.
Recent Developments
As far as the local opinion pieces have it [11], debate on gambling in Nebraska is an established and frequent part of the political scene. Khas TV has video coverage of one senator's efforts to put through a bill which would allow casino gambling in the state. Senator Schumacher's bill didn't make it – in fact it was killed by a 5-1 vote [12] in the General Affairs Committee.
Some years ago the government of Lancaster County in Nebraska conducted some research [13] into the socio-economic indicators of legalized gambling, covering various areas in close detail, with an array of tables providing statistical breakdowns. The document remains an interesting read for anyone wishing for a more in depth understanding of these matters.
Busts and Arrests
Nebraska has its share of gambling busts, ranging from the old standards to some more intriguing events.
In a typical bust of illegal gambling machines, an apartment in Grand Island which doubles as a business location was raided by police in April 2013, and several illegal machines seized. The owner of the apartment was sentenced to 44 days in prison and a $2,000 fine.
In a rather more serious and corrupt incident, an Omaha senator faced charges of gambling using campaign funds [14] in September 2012, accused of spending $63,000 over 200 separate incidents. Amazingly, the maximum penalty for these two misdemeanor counts is a mere $1000 and six months in jail, although it may be that the senator in question simply receives a public reprimand. The senator had voluntarily excluded herself from a Council Bluffs casino in 2005, but had trespassed there since by her own admission.
In a more lighthearted incident, a man was taken into protective custody after wandering into a police station which he'd mistaken for a casino and repeatedly demanding blackjack chips. The incident took place back in 2011 and gave law enforcement officers and local hacks alike a bit of a chuckle.
Summary
Nebraska's gambling options are relatively sparse, with certain forms of gambling almost impossible to play in a legal venue, such as poker. The only legal recourse to poker in the state is in games which are free to enter. Several poker leagues operate on this basis, with contact details given above.
There is a state lottery, and non-profits are allowed to run various raffles, bingo games and keno, which is popular in Nebraska. There are three tribal casinos in the state offering class II and III gaming, mostly consisting of bingo and electronic gambling.
The state also licenses several horse racecourses which offer pari-mutuel wagering on live and simulcast races.
There is no specific exemption from gambling law in the state as regards social home games, so it appears that these qualify as illegal along with any other unregulated form of gambling.
Nebraskans who are looking for a more complete casino gambling experience generally flock to Council Bluffs in neighboring Iowa, the nearest place with several decent casinos on offer.
While there are frequent efforts in the legislature to expand gambling in the state, these mostly get shot down pretty early on. There's no indication of any momentum behind legislating for online intra-state gambling either. Any Omaha residents looking for a good game of PLO will just have to head to Iowa, or indeed further afield.
Sources for this article