As the least populated U.S. state, Wyoming doesn't have a thriving casino or gambling scene. You won't find much licensed wagering about. Pari-mutuel wagers on horseracing exists, but you'll find no commercial casinos the state is hardly bursting with options.
Wyoming does have a few small tribal casinos and card rooms, charitable bingo, and a state lottery (as of 2013). Poker hardly exists, but un-raked social games are tolerated under the law within certain conditions.
Top Online Casinos Wyoming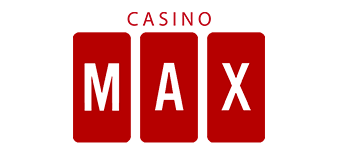 Wyoming Gambling Laws
As most states, Wyoming does have a certain few exemptions to its gambling laws, certain forms of wager which are allowed and regulated under state law, however the range is fairly limited and most forms of betting are illegal, and subject to an "any chance" clause as per the following bit of state code. Section 6-7-101 defines gambling as "risking any property for gain contingent in whole or in part upon lot, chance, the operation of a gambling device or the happening or outcome of an event, including a sporting event, over which the person taking a risk has no control".
Punishments for breaking the law regarding gambling range from misdemeanour charges for simple gambling up to felony charges for "professional gambling", which at a cursory glance appears to be associated predominantly with running and organizing illegal gambling events. Enforcement is active but there appears to be a relatively small scale as to any problem with illegal gambling in this state, with records of arrests for gambling offences by year frequently seen in the single digits.
Legal options for a wager in Wyoming range from pari-mutuel wagering on the horses to visiting a limited selection of tribal casinos. There are no commercial casinos in the state.
State law in Wyoming does contain a clause excluding social home gaming from the definition of gambling, allowing in Section 6-7-101 that "Any game, wager or transaction which is incidental to a bona fide social relationship, is participated in by natural persons only, and in which no person is participating, directly or indirectly, in professional gambling". This final clause would seem to suggest that any rake or consideration taken by the host of a game would render it illegal.
There are also charitable organizations who are allowed to run bingo games and raffles within certain defined parameters. If you'd like to know more about the law as pertaining to these events, Gambling Law US have a neat summary [3] .
Online Gambling in Wyoming Legally
Most states have no specific statute pertaining to online gambling, although there are exceptions. In almost all of those states however there are more general laws banning most gambling activities not specifically allowed for, usually those regulated by the state itself. This would certainly appear to be the case in Wyoming, where any such activity as online wagering would likely be regarded as a form of illegal gambling.
There do not seem to be any movements within the legislature to pass new laws on this matter for the time being, and many regard Wyoming as one of the least likely states to pass legislation for regulation of intra-state online gambling.
For now, the closest Wyoming has to online gambling is a discussion of the moves which other states are now making towards intra-state regulation of it, as you can follow for yourself in this transcript from NPR News Radio provided by Wyoming Public Media [4] .
What Forms of Gaming is Legal in Wyoming
Very soon Wyoming is to join 43 other US states in running its own lottery, which was signed into law in the spring of 2013. The new law will sunset after six years and require further authorization at that point in time to continue, and specifically outlaws scratch cards, instant win games and video lottery terminals. The official site carries a news section where you can keep up on all the latest developments, as well, bizarrely, as a "top 10 lottery horror stories" section.which recounts the worst wastes of lottery winnings to have hit the press over the years. I suppose this page's presence makes a touch more sense as a warning to players when considering the state's generally tough stance on gambling and current concern over the new lottery's potential influence on "problem gambling" in the state.
Since 2011 pari-mutuel wagering on horseraces has once again become a legal option in Wyoming, and for more on the legal detail on this head over to the Pari-Mutuel Commission [1] for a full break-down. Wyoming Horse Racing LLC also carries a lot of local information on races and so forth, as well as mention of simulcast wagering opportunities.
The first racing took place in mid-September of 2011, and included quarter horse and thoroughbred races. A bright discussion of the first day back at the races for Wyoming was published that month by The Salt Lake Tribune [6] .
Casinos and Poker
Wyoming has a small selection of tribal casinos, some of which offer only electronic gaming, whereas a couple of them do have a little bit of table game action as well. Intriguingly, the 500 nations' website refuses to list the state's largest casino, owned by the Northern Arapaho, stating only that "We cannot recommend casinos owned by" this tribe. Alternatively, the World Casino Directory lists three venues in the state.
The only poker we could track down in Wyoming aside from social games is run in the Wind River Casino, although The Poker Atlas does seem to indicate the gaming is pretty restricted, listing only one table as available!  We suspect an inaccuracy here, since the venue runs a weekly $50 rebuy tournament with an added "dealer add-on" of $20 for extra chips listed as available to the "first 180 players" only. While we can well imagine this game may not always be packed out, it surely plays over more than one table.
Pub poker is apparently tolerated provided no rake is taken – at least such is suggested by discussions in online forums. There does appear to be at least one poker freeroll league, namely the Wyoming Poker Tour, and according to Ashley Adams from Poker Player Newspaper there is actually a lot of public poker play, apparently following the letter of the law through not taking any rake in venues hosting games, according to Adams.
Wyoming Gambling History
Despite its current lack of gambling draw, Wyoming has some good old stories and locales when it comes to gambling history.
First off, there's the saloon at the Occidental Hotel. With high stakes poker games running for days, this place used to be described as "a regular gambling hell". Read more here, along with a grisly account of an old score that was nearly settled there.
But the poker story of the state has to go to The Poker Church in Cody, Wyoming, a church which has poker to thank for its very existence. According to legend, the pot in an old-time epic poker game grew to such absurd proportions that the players agreed mid-hand that it was too large for any man and should go to the winner's choice of church. Legend Buffalo Bill Cody was at the game, his friend George Beck won the pot and the winnings were used to build this Episcopal Church [2] .
Recent Developments
There are those who wonder whether Wyoming is opening the floodgates to more gambling expansion with the regulation of a lottery in the state. It's not yet clear whether anything more will take place in the near future, but the local press has certainly been thinking about it, with this transcript from Wyoming Public Radio considering many aspects to this issue [7] .
A new incentive in Wyoming may boost returns in the horse-racing industry. The introduction of machines which would allow wagering on historic races is planned, with the machines concealing the dates and names of horses, but offering information on the beasts' performance track records in order to allow participants to "exercise some skill" in choosing which horse to back. It is estimated that this facility may increase returns seen from simulcast wagering by 4-5 times. Wyoming Star Tribune ran a full story on this venture back in March of 2013 [8] .
There was some debate back in 2010 on scrapping the phrase "bona fide social" to determine the legality or otherwise of social poker games, since it is regarded as being almost unenforceable due to being so vague. Billings Gazette ran a story on this one at the time.
An intriguing story connected, we suspect, to the Black Friday scandal surfaced back in 2011 in Wyoming. The Financial Post ran a story entitled "the little house of secrets on the great plains" [9] which covers a single simple address in Cheyenne from which over 2,000 companies are registered. The address acts as a "mass incorporator" which while within the law, acts as an incorporator for a range of companies who may not always have a squeaky clean reputation. Amongst which was to be found a "shelf company" indicted in 2011 for allegedly "helping online operators evade a US ban on Internet gambling".
Busts and Arrests
Gambling related busts in Wyoming are few and far between, and those making local headlines even scarcer. The closest we could find on a scan of the online records was the arrest of a man wanted for stabbings in Wyoming. He was allegedly masquerading as his twin brother and apprehended seated at a slot machine in a Nevada casino. The Wyoming man, whose life seems far from poetry, certainly doesn't seem to be living up to his namesake, carrying as he does the surname Shakespeare. Aside from the mixed up identity twin aspect to the tale, there doesn't seem to be any resemblance.
Summary
If you're after a bit of a flutter in Wyoming, your legal options are reasonably tightly constrained, yet widening for all that. Pari-mutuel horse-racing wagers, including simulcast wagers, have been available since 2011. There's a fair amount of charitable bingo and raffle activity going on in the state, and there seems to be an allowance for social gambling provided the host takes no rake. According to some accounts mentioned above there is a relatively thriving pub poker scene with games operating according to this social game premise. There are also a small number of tribal casinos about, some of which offer table games alongside the ubiquitous electronic gambling.
The big news in Wyoming is the recent legislation authorizing a lottery in the state, which will run for at least six years before the legislation is reassessed. This lottery will not offer scratch cards or any kind of instant games, nor will video lottery terminals be seen in the state, however the traditional ticket game forms have been available since early 2014.
As for online gambling regulated by the state, this seems a dim possibility for now with nothing at all to be seen on the horizon. Many feel Wyoming is one of the least likely states to authorize any intra-state online gambling, pitching it just ahead of Utah in its order of probability.
Resources