The Evergreen State features plenty licensed commercial and tribal casinos, along with a lottery, pari-mutuel horserace betting, casino cruises, and social home gaming (at least by implication).
While there's a good selection of legal gambling available, the state of Washington is infamous for being pretty heavy-handed in its penalties for anything illegal – including a staunch and some might say over-reaching opposition to online gambling.
Top Online Casinos Washington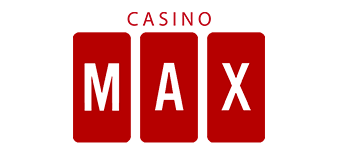 Washington Gambling Law
Gambling is defined in statute as "staking or risking something of value upon the outcome of a contest of chance or a future contingent event not under the person's control or influence, upon an agreement or understanding that the person or someone else will receive something of value in the event of a certain outcome", and anything not specifically regulated or exempted in name under state law which matches this description is likely to land you with at least a gross misdemeanour or at worst a series of felony charges.
The legal definition given in section 9.46.0265 to the meaning of the word "player" is of "a natural person who engages, on equal terms with the other participants, and solely as a contestant or bettor, in any form of gambling in which no person may receive or become entitled to receive any profit therefrom other than personal gambling winnings, and without otherwise rendering any material assistance to the establishment, conduct or operation of a particular gambling activity", which would seem to make room for the idea of it being permissible for people to participate in a friendly social game of chance with wagering involved without breaking the law.
A state lottery is permitted, as are pari-mutuel wagers placed on licensed horseracing events in the state. There is also a good spread of tribal as well as commercial casinos.
A strange set of clauses limits the pot sizes of regulated poker games in the state, a quick summary of these regulations can be viewed here [2].
Certain charitable exceptions exist, including an allowance for licensed organizations to run "Vegas Nights", as well as an allowance for "softer" events such as certain raffles to be run unlicensed by qualifying charities. The full breakdown of what is allowed is provided by the governing institution, the Washington State Gambling Commission [31].
Online Gambling
Washington was the first state in the USA to pass a law expressly forbidding internet gambling, way back in 2006. Section 9.46.240 states that "Whoever knowingly transmits or receives gambling information by telephone, telegraph, radio, semaphore, the internet, a telecommunications transmission system, or similar means, or knowingly installs or maintains equipment for the transmission or receipt of gambling information shall be guilty of a class C felony" and this pretty clear cut law withstood an argument against its constitutionality brought by the PPA (Poker Players' Alliance) in 2010.
While said to be designed principally to target organizers and those running games, this law certainly appears to be applicable to mere players as well.
With this law on the books, there's really no indication that any online gambling will be allowed or regulated under Washington state law anytime soon.
What Forms of Gambling Are Legal in Washington
Your first recourse for a little legal wager would be the state lottery, which was enshrined in law in 1982. The official site contains a guide to "who benefits" [4], listing students as the biggest beneficiaries, with the largest single sum going to their "Washington Opportunity Pathways Account".
A number of opportunities exist for having a flutter on the horses in Washington State, perhaps the best known racecourse being Emerald Downs, who offer a full schedule of events as well as live streaming of races.
Casinos and Poker
If you're a poker tournament player looking to cut to the chase, Cardplayer provides its usual sterling service of listing the top regular games running in state, which appear from their guide to consist of around six daily games and a further dozen weekly and bi-weekly events scattered across four principle venues. The biggest game of the week appears to be the $140 Thursday event at the Tulalip Resort Casino.
The Poker Atlas tells a different story, giving an exhaustive list of numerous smaller poker rooms dotted across the state.
For a more general guide, Indian Gaming lists a full complement of the state's tribal casinos and bingo halls here, and all casinos are permitted by compact with the state to run table games as well as video gambling. If you'd rather work visually, the imaginatively titled Casinos in Washington State provides a full map of your options.
If you're looking to filter out the best poker rooms and casinos in the state, twoplustwo has a small thread devoted to the best in poker nearby to Seattle here. One of the best known rooms, also discussed in this thread is the Muckleshoot Casino which boasts the biggest non-smoking card room in the state, host to 32 tables of poker action. With a wide range of added bonuses and special events, just head over to their site for a full lowdown on what's on offer.
The King5 Best of Western Washington lists the Muckleshoot as second in 2013 of all casinos in the area, second only to the Tulalip Resort Casino. This resort offers over 2,000 slot machines, bingo, over 50 table games as well as a fine monthly calendar of poker events, it isn't hard to see why Tulalip has trumped the rest in the ratings.
Washington Gambling History
The modern history of Washington state law on gambling begins with the all-out constitutional ban on all forms stemming from 1889. The first inroads allowing certain forms were made in 1933 with legislation on horseracing, with card rooms approved in 1974, tribal casinos in 1988 and commercial gambling in 2002. A mini-timeline is provided by The Seattle Times on this matter [1].
As for famous poker players from the state, one of the best known is Ralph "Rep" Porter from Woodinville. His total winnings amount to over $2 million, and he's the proud holder of two WSOP bracelets, for the 6-max event in 2008, and the seven card razz event in 2011. He also took a seriously deep run in the WSOP Main Event of 2013, finishing 12th which was good for over half a million dollars.
Perhaps the biggest all time winner to hail from Washington State is Scott "BigRiskky" Clements, with lifetime winnings of over $5,500,000 and a slew of major six figure scores on the live circuit and at the WSOP.
So coming back to the rules on the ground in the Evergreen State, while there are undoubtedly some serious restrictions in place as well as very substantial penalties for over-stepping these limits, there's still plenty gambling-wise that you can get up to in this state within the auspices of the law.
Recent Developments
Cardplayer has come up trumps for the latest gambling news in Washington State, recounting at least two tasty stories worthy of mention in recent times.
The first case is that of Steven Garfinkle, a professor of history at Western Washington University, who had a brief period of fame in the region after bubbling the final table of the WSOP 2007 for 10th place. He was so flooded with questions from students and others after this experience that he wrote a letter to Cardplayer urging all students to complete their degrees, however interested they were in the prospect of becoming a professional card shark!
Cardplayer also gave recent coverage on important steps being taken within Washington to amend the serious rulings on online gambling there. In February 2013 they ran a story on hearings held in 2013 over the option to reduce the charge for those simply playing online gambling games from their homes from a felony down to a lesser charge or even to decriminalize it entirely. The hearing initially touched on the subject of poker as a skill game, Cardplayer revealed.
In other recent news, a Washington State appeals court ruled that the "renege on bet" button featured as an innovative aspect of the "gray area" wagering site Betcha did indeed mean that the site was not offering illegal gambling, as claimed by the site founder before he was ever prosecuted over the site's existence. TechDirt has the full scoop on this twist in an old but epic story [5].
According to TechDirt, Washington State also sent a cease and desist letter to a man residing in the state, a man who had been running a website which simply linked to and discussed forms of online gambling. This is the first case of writing about gambling having legal implications of its own, presumably under "promotion of gambling" related regulations.
Busts and Arrests
Gambling busts in the Evergreen State are actually fairly few and far between – with for example only five arrests officially recorded in 2011, perhaps the very severe penalties in place are deterring would-be lawbreakers.
One interesting bust which did take place in 2010 was of a man from Spokane said to be behind an online NASCARwagering service as reported by KXLY news . The site allegedly came under legal scrutiny following several complaints from gamblers who had not received their payouts in a prompt manner.
Summary
If you're in Washington State and keen on having a little gamble within the auspices of the law, there are quite a few options open to you. The state lottery is a fine bet, then there's pari-mutuel wagering at the horse racetracks. There are also charity events ranging from raffles to full blown "Vegas Nights", and an apparent exemption for social home games of chance within certain defined parameters.
There's also a fine spread of card rooms and fully fledged casinos across the state, both tribal and commercial, most of which run both tables games such as roulette and blackjack as well as electronic gaming options.
Just be aware that Washington State is also well known for its severe penalties concerning illegal gambling, with many felony charges, even potentially simply for playing illegally. It is also the very first state to have put in place laws expressly forbidding online gambling as illegal and potentially as a felony charge, so don't even think about it. Stick to the brick and mortar stuff here, and don't expect much change on that one anytime too soon.
Resources