Florida, the sunshine state, has swung backwards and forwards with regard to gambling. The sun still shines on the state lottery, regulated tribal casinos, poker rooms attached to racetracks and certain types of home game.
The prospects are far dimmer for Florida online gambling, given the state's relatively permissive governance of the brick and mortar side of things. A recent bill signed by the governor seems to have closed the door on online activity, at least for the time being.
Top Online Casinos Florida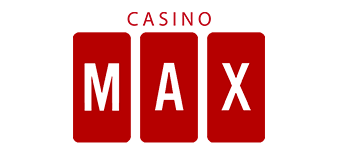 Florida Gambling Law
State precedent is to treat a game as one of chance if the chance element is "inherent", although the exact meaning of this term is subject to debate. Regardless, betting on skill games is treated as illegal in Florida, unless specifically allowed as an exemption under the law.
Social poker and other card games are allowed provided they play with "penny-ante" stakes, which is defined as meaning any game where no individual may take winnings in a "single round, hand or game" exceeding $10. Otherwise, pari-mutuel poker table games are allowed to be run at the racetracks, but nowhere else within the state.
A specific exemption exists to allow bowling tournaments to issue real money prizes. Certain free-to-enter lotteries and amusement machines dispensing small values in prizes are also allowed.
Horse racing is governed by a vast and somewhat un-cohesive set of statutes, as so many have been repealed over the years that it is hard to fathom the precise nature of the body of law governing this activity.
Prosecution tends to be far heavier handed in treating promoters or organizers of illegal gambling than it does in treating players, as is common across many of the states. While penalties for gambling illegally are still relatively severe, prosecutions are rare.
An interesting law exists with a specific (a class two misdemeanor) provision against gambling on horses within a mile of any religious camp.
For those of you who'd like to go deeper into state law, a helpful collection of FAQs can be found here [2] provided by the Division of Pari-Mutuel Wagering, answering questions on laws governing card rooms, home games and the like.
A key local site tracking all the latest legal developments related to online and brick and mortar gambling is the Florida Gaming Watch [3], who keep an up-to-date set of links running on all the top stories.
One very key change which has taken place recently in the world of brick and mortar poker in Florida concerns the governance of table limits. Until a short time ago, the maximum bet in any licensed poker game was just $2. This restriction has been lifted since 2010 [4], making tribal casinos and racetracks magnets for high rollers and professional card sharks.
Tension continues to spark between existing tribal casinos and those companies wishing to bring new casino business to the state. Calls for permission to bring in new casinos died in the last legislative session, but as indicated by this news piece in the Indian Country Today Media Network [5], the locals certainly feel that the issue is far from being put to bed.
There is a vested state interest in allowing the Seminole tribes to keep their casino monopoly intact at least for now, an agreement to kick back $1 billion in profits to the state by 2015 [6]provided the monopoly remains unbroken.
Is online gambling legal in Forida?
The state has seen a bit of flip-flopping on this subject. In 2012 State representative Rick Kriseman, a Democrat, was quoted as saying [7] he felt that a bill would pass to allow intra-state online poker.
However, thus far no proposals have gotten very far through the state legislature, and a critical event has now occurred, as on the 4th April House bill 155 was passed [8] by 36 to 4 votes, prohibiting electronic gambling devices.
This bill was drawn up largely in an effort to legally implicate internet cafes which had been working through existing loopholes in state law to run online gambling rooms across the state.
While the measure was passed with the minimum of publicity, presumably as a large proportion of state residents may support legislation of online gaming, it does clarify Florida State Law regarding online gambling, making it squarely illegal.
Since this bill was signed, over 1,000 internet cafes and 200 arcades have been closed down [9] for violating the new law. One aspect of the bill troubling many arcades is a ruling that only coins, and not bills, may be used to start a gaming machine.
There has been a fair amount of political unrest over this, especially with regard to the bill's broad wording, which may penalize even children's arcades. The most damning criticism was voiced in several articles in the press across July 2013, claiming that the bill is so broadly worded that the Florida legislature may have committed the blunder of accidentally making illegal all computers and smart phones.
The bill closed a loophole which Internet gambling cafes were exploiting, by declaring that any machine used for gambling would henceforth be classified as a slot machine. Unfortunately, the consequence may that any technological device capable of being used for gambling falls under this ruling, making institutions such as libraries potentially liable for public misuse of their machines, according to one lawyer [10].
With this new law in place, online gambling is now specifically against the law in Florida, although it is not yet clear how avidly this law will be prosecuted when it comes to individual gaming from a home desktop. However, it's just about the worst time in state history to be complacent about such activity!
Read More State Laws
Casinos, Racetracks and Cruise Ships
By cross-referencing the following resources you should be able to track down any casino or racetrack offering card games in the sunshine state.
The World Casino directory lists racetracks and cruise ships alongside casinos, so for a more varied list of premises consult their resource on the subject here [11].
A number of companies run cruise ships, as well as riverboats which provide gambling options. The turnover on these businesses seems high, but there are plenty listed in the guides above for those wishing for a little more luxury and adventure in their gambling excursions.
The key to the cruise ships' angle, while they cannot offer anywhere near as many tables or slot machines as the major land-based casinos, is that they can offer roulette and craps, which no casino on dry land in Florida may.
A new cruise ship charting the waters from Miami to the tiny Bahamian island of Bimini was cleared by US Coastguard in early July of 2013, and will be offering these exact games and more.
With higher betting limits allowed since 2010, and opening hours set at 16 hours for weekdays, 24 hours for weekends, the land-based casinos in Florida are thriving.
Indeed, the Seminole Hard Rock Hotel & Casino is due to host two huge tournaments during August 2013 as part of their Seminole Hard Rock Poker Open series.
This casino is a typical offering from the Seminole tribe; with 5,000 slots, 110 table games running, they also offer over 50 tables of high stakes poker action at any one time.
The first of these major events, due to run on August 26th, is part of the WPT Alpha8 series, all of which are super high roller events. This one comes with a steep buy-in of $100,000.
The Main Event in the SHRPO is the much anticipated $10 million guarantee running from the 22nd August, which carries a $5,300 buy-in, has three day ones as well as three full days of play, and is expected to reach final table on August 26th.
There's pretty hot contention for best card room in the state now that the stakes have been raised. But the one which gets my vote just for today, if only for the fact that they value their customers' behinds, is the Derby Lane poker room in St. Petersburg. They have a dedicated video ad featuring their new line of chairs for the poker table, and for me, however silly, that's just a big win.
With No Limit Hold'em games running all the way up to $10 – $20, and a pretty sweet looking tournament schedule, if you're anywhere near it's certainly worth a look. A live waiting list will keep you updated in advance on the stakes running on a given night.
Florida Gambling History
This state's tug of war over gambling has gone on for well over a hundred years, with a detailed timeline of key events from 1924 to the present [1]available courtesy of the Tampa Bay Times.
Recent Busts and Arrests
Several major busts have gone down in Florida during 2013. Just prior to the bill cracking down on online gambling, a series of arrests took place as part of an investigation over the actions of a charity, Allied Veterans of the World. The charity ran internet casinos masquerading as fundraising centers, it is alleged.
Over fifty are charged and Florida's lieutenant governor has resigned during the course of this shocking incident. With $290 million in proceeds and only $6 million in documented donations, this is a huge scandal which rocked the state [12] prior to these new laws being rushed through.
A sport betting ring with offices in Florida, California, Panama and Costa Rica was busted by the federals in April 2013, with some rather light review of the incident to be found here [13] along with an amusing list of nicknames of the defendants.
There have also already been a couple of twists in the tale since the fateful online gambling bill was passed. More than one venue is seeking legal advice, with one outlet taking their complaints to a federal judge, who refused to block the new state law, rejecting arguments that it was too vague and violated First Amendment rights of customers.
At least one venue has already simply adapted and re-opened, offering merchandise as prizes instead of cash. A number of internet cafes and arcades are believed to be taking this approach.
Summary
If you're keen to wager money in Florida, you have a pretty decent spread of options open to you. You can of course play the state lottery, one of the largest in the land, or head down to the racetrack for a flutter on a horse. You can play at various charity events, or organize your own penny-ante card game, provided it abide by the rules governing social gaming. You can visit one of the remaining arcades. For more serious action, check out some of the major licensed gambling options in the state.
In this regard, you have three main choices. You can take part in some pari-mutuel card games at many a racetrack in the state, or board a riverboat / cruise ship for some gambling on the water. But your best bet for a really satisfying experience remains in the hands of the Seminole tribes of Florida, whose chain of casinos will keep you playing long after the sun goes down in the west, and perhaps it'll even rise once again over the ocean while you're still raking in the pots.
Sources for this article
Tampabay.com: A timeline of gambling in Florida
Myfloridalicense.com: FAQ
Time.com: Vegas by the Sea? Florida Bets on High-Stakes Poker
Indiancountrytodaymedianetwork.com: Seminole Tribe Employees Contribute to PAC To Prevent Expansion of Commercial Gaming in Florida
Worldcasinodirectory.com: Florida Poker Rooms