Jackpot City Casino Review – $1,600 in Welcome Bonuses!
Trusted and reputable online casino
Available In:
Full Jackpot City Casino Review
Whether you're looking for classic table games or slot games, Jackpot City is one of the largest online casinos. With a selection of more than 300 slots games, you're sure to find something that's right in your wheelhouse. In total, Jackpot City has more than 400 games available on their website, including classics such as blackjack and poker.
To give its players a fully immersed online casino gaming experience that's both convenient and fun, they also offer both a browser-based and downloadable version of their casino software.
Jackpot City emphasizes fairness, safety and security for all of its players, which is why they've been partnered with Datacash Ltd. since 1998 to ensure your credit card info is safe. In addition to keeping players' information safe, Datacash has an incredibly talented fraud team that's responsible for keeping up with the latest credit card verification processes and making sure all transactions are valid. You are the only one who can put money in your account, and every transaction is stored in a record (viewable by you) in case you need to reference them in the future.
Jackpot City Casino Games & Software
Most of all, though, Jackpot City prides itself on its frequent huge jackpots. According to their website, they are "the home of More Jackpots, More Often." With a wide selection of both progressive jackpot games and MegaSpin games, you'll have all sorts of opportunities to win the jackpots that everybody dreams of. To get an idea of just how huge these jackpots can get, take a look at the "Jackpots Total" counter on the home page. At the time of writing, the total jackpot counter is at €3,792,056.14. There are more than 400 different online casino games available through Jackpot City, but where this online casino really excels is its absolutely massive selection of slots games. More than 300 of the 400+ games available at Jackpot City are slots games created by Microgaming, one of the world's biggest creators of slots games.
Slot games: As mentioned before, the biggest draw to Jackpot City — other than the huge jackpots, that is — is the variety of slots games. All of the slots games on Jackpot City were created by Microgaming, an award-winning manufacturer of slots games based out of the Isle of Man. Microgaming software has been developing and publishing free slots games since 1994 when it claims it was the first developer to create a legitimate online casino. Through Jackpot City's partnership with Microgaming software, they're able to deliver a collection of slots games that has something for everybody, whether you're looking for an old-school slots game that's easy to pick up on or something a bit more complex with cool bonus games. There are also a few video slots options, if that is more to your liking.
Blackjack games: Slot games aren't for everybody — some people like to play casino games which involve more skill while others simply prefer the traditional casino experience of card games. Blackjack is an absolute classic casino game which requires strategy to excel at, and that's a big reason why it's been one of the most popular casino games since the inception of casinos. Jackpot City has all of your favorite free blackjack games so you can master one of the toughest, most rewarding casino games from the comfort of your home. This makes up for the lack of poker and poker rooms here.
Roulette games: Unlike blackjack, roulette isn't a game of tact and skill, but rather a simple game of luck with a combination of simplicity and flair that's made it a household name in casinos all over the world. Roulette has all of the big win opportunities that make for a great casino game, but it's not a game you'll have to learn or put an extraordinary amount of thought into — all you have to do is choose a number and color, watch the spin, and hope you chose right. While roulette was originally a game for noblemen in Europe, it eventually spread and split into three different versions: French, European and American roulette. Jackpot City carries all three varieties to give you plenty of choices if you're looking for something a bit different. There is also a live dealer version of roulette available on Jackpot City.
Poker Games: There are definitely a few video poker options available at Jackpot City. However, if you are looking for your regular poker and poker rooms, Jackpot City does not offer anything like that. So if you want to try to ride your luck with pocket deuces, video poker is the way to go here.
Live dealer games: Online casinos are fantastic, but table games can get a bit lonely without the familiar hustle and bustle of land-based casinos. The selection of live dealer games at Jackpot City allows you to play a variety of your favorite table games with real dealers, giving you the ability to interact with other players and the dealer. Jackpot City's collection of live dealer games includes blackjack, roulette, baccarat and more, all of which use streaming video to give you a real casino feel. The live dealer casino is powered by Evolution Gaming.
All of Jackpot City's real-money casino games can be played through your web browser or the downloadable mobile casino software. If you don't have a laptop or desktop PC at your disposal, they also offer mobile versions of their casino software. To play Jackpot City mobile casino games on your smartphone, find the Jackpot City Casino app in the App Store or on Google Play.
Payment Options for Withdrawals/Deposits
As mentioned earlier, Jackpot City Casino places a lot of importance on security and safety when it comes to your payments. Through their partnership with Datacash, they're able to provide their players with a wide variety of payment options for deposits and withdrawals, which might take a couple of days, at most, to process.
Here is a breakdown of the various payment options and the details surrounding them:
Credit/debit card: This is the quickest and easiest of all the payment options offered by Jackpot City. Supported card services include Visa and Mastercard, available for both withdrawals and deposits.
Prepaid card: When paying with a prepaid card, you can choose either Visa Electron or Maestro by Mastercard. Visa debit cards can be used for deposits and withdrawals, while Mastercard's debit cards can only be used for deposits.
Bank transfer: Jackpot City offers a huge variety of options to accommodate various countries and preferences, many of which allow you to make withdrawals and deposits (although some do not).
Wallet: Web wallet services such as PayPal and Neteller can be used to make deposits and withdrawals, although some only allow for deposits.
Check: This option is only available for withdrawals, and allows people to receive their winnings in the form of a check.
Legality
Legality is an important issue when it comes to online casinos. While land-based casinos require a great deal of planning and certification to set up, illegitimate online casinos can crop up pretty easily. To ensure you're not participating in any illegal activities by using a particular online casino, you should check their gambling license.
Jackpot City Casino is licensed by the Malta Gaming Authority, and their parent company, Baytree Ltd., is licensed by the Kahnawake Gaming Commission. These licenses allow them to operate legally online as long as they follow the rules and regulations outlined by the gaming authorities who provided their licenses.
If you've had trouble with unlicensed online casinos in the past, check out Jackpot City — licensing is not an issue with this online casino.
Customer Service Options
As far as the quality of their customer service goes, Jackpot City Casino lands somewhere in the middle of the road. They offer two different support methods, phone and email, both of which are available to players throughout the world 24-7. In fact, Japan even has two different options: one for mobile callers and one for landline callers. These are all great customer support features that you want to see in online casinos.
There are, however, a few problems with Jackpot City's customer support. The first problem is actually finding the support link. It's the button in the top right corner with the word "Help." Other than that, they don't make any mention of a customer service team. They also don't offer a live chat support option, which is great for people who can't or prefer not to speak on the phone but still want a prompt answer.
Other Features
As mentioned previously in this article, the big draw to Jackpot City is — you guessed it — the jackpots. Players can win huge jackpots (upwards of €100,000) for the game they're playing, but the real coveted prize is the site-wide progressive jackpot. As more and more players spend money with Jackpot City Casino, a portion of that money goes toward the site-wide jackpot. The jackpot selection includes the ever-popular Mega Moolah game, along with different variations.
Occasionally, somebody will be lucky enough to win this massive stack of cash — at the time of writing, the progressive jackpot sits at €3,803,434.30.
Jackpot City also offers some promotional bonuses for new players. For your first four deposits with the casino, Jackpot City will match your deposit in bonus cash, up to $400. That means that, in total, you can get up to $1,600 bonus cash by making four deposits of $400. Make sure that you check your wagering requirements, so you can get the most out of your deposit bonus, and any bonus money that comes with it.
There is also a loyalty program, in which you earn loyalty points with each real money bet you make. You can use those points to earn online gambling bonuses such as free spins, and have access to exclusive promotions and other perks.
Conclusion
Overall, Jackpot City is a solid online casino. They're fully legal thanks to their licensing, and their partnership with Datacash means your deposits and withdrawals will be safe and secure and you'll be protected from fraud, both of which are huge benefits. While their support leaves a bit to be desired, they do offer round-the-clock help which is extremely useful when it comes to online casinos.
The non-slots games at Jackpot City Casino are somewhat lacking. While many online casinos have mostly slots games, their lineup of games isn't generally as heavy on slots as Jackpot City's is. That being said, they have an absolutely massive selection of slots games that's sure to provide you with plenty of options for countless hours of fun. Plus, the progressive and in-game jackpots give you bonus win opportunities, and the payouts can absolutely change your life.
Jackpot City Casino isn't perfect, but it has tons of slots games and huge win opportunities, both of which make it a solid choice for any slots-loving online casino player looking for something new.
Casino Info
| | |
| --- | --- |
| Established: | 1998 |
| Jurisdiction: | Malta |
| Software: | Microgaming |
| Phone: | +44 800-917-8547 |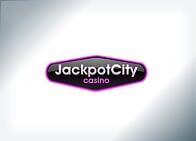 $1,600
BONUS
PLAY NOW
Device Compatibility
Special Features Listed
Four bonuses available for new players up to $1,600
Over 500 casino games on the Microgaming network
Weekly slot promos and loyalty program
Full live dealer casino with blackjack & roulette
More than 50 jackpot games
Trusted and reputable online casino
This casino does not accept US players