Virginia Sports Betting Regulations Draw Ire of Stakeholders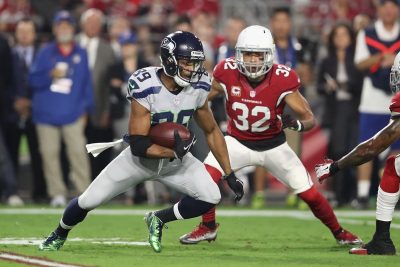 Virginia legalized sports betting back in April, but they are still on the path to launch. While some felt the state would be online by the start of the NFL season, that didn't happen. Many now believe it will be Spring 2021 before sports betting is legal.
Presently, the state is in the process of approving sports betting regulations, and it appears that a proposed "Sports Bettors Bill of Rights" is drawing ire from stakeholders.
Operators Complain Over Sports Bettors' Bill of Rights
A public comment period on Virginia sports betting regulations closed on September 9th. Various stakeholders and private citizens commented, and a total of 183 comments were submitted. Operators were very vocal over the Sports Bettors Bill of Rights and balked over several of the requirements.
One of the biggest points of contention was over the requirement that both handle and odds be made available for all individual bets. The biggest problem with this is that sports betting odds can change based on conditions, and certain bets, like in-game bets, have continually changing odds. Some operators complained that providing these bets would take too much screen space and put too much of a load on servers.
Operators also complained over a regulation requiring all advertising and promotional materials to go through the Virginia Lottery for approval. They also want additional clarification regarding risk management and the definition of specific terms pertaining to licensing.
Sports leagues also had complaints. The NFL is requesting that bets pertaining officiating of games not be taken in Virginia. Also, the NBA, PGA Tour, and Major League Baseball are balking at the requirement that sports leagues be licensed.
Self Exclusion Loopholes Need to Be Closed
Another topic of contention is self-exclusion. In Virginia, bettors will have the option to self-exclude for periods ranging from two years to a lifetime ban. However, part of this ban will require that sportsbooks refund any wagers placed by bettors.
Some operators saw this as a way for bettors to try and hustle the casino. For example, if someone put massive money on a team to win the Super Bowl in September, they could self-exclude and receive a refund of the bet before the playoffs. This would give players a way out of bets they know they will lose.
Also, a requirement of the self-exclusion requires that bettors go to the website and self-exclude. Stakeholders believe that there should be a third-party or alternative option for self-exclusion that does not force a player from returning to a gambling website.
Online Casino Gambling on The Horizon?
If you haven't been following legal developments in Virginia, referendums will be held this fall to pave the future of live and online gambling in the state. The Bristol, Danville, and Portsmouth regions of the state will vote on whether to allow live casino gambling. If passed, this would also allow for online gambling in Virginia.
Three major casinos have already signed partnership deals ahead of the vote. Caesars Entertainment signed with Danville. Hard Rock International is partnered with Bristol, while Rush Street International is partnering with Portsmouth.
Being a Virginia resident, I can tell you now that Danville and Bristol are virtual slam dunks. Portsmouth is the only one of the three where a referendum may not pass. However, most feel that all three will approve live casinos.
When that happens, you can expect online casinos to launch in the state within the next year. Online casino gambling and online poker were both part of the casino bill. The next three months will be very formidable for Virginia, and by this time next year, we could be talking about the launch of legal online casino gambling in Virginia.