We've already reported that the UK Gambling Commission plans to ban credit card online casino deposits starting in April. As such, some of you may be looking for alternative methods to fund your online casino account.
Luckily, online casinos offer various alternatives to credit cards. Today, we will give you the top five alternatives to credit cards when making an online casino deposit. Note that some casinos may have some or all of these options.
Prepaid Cards or Vouchers
There are various prepaid card and voucher services used by online casinos around the world. For example, a popular option used by Australian online casinos is NeoSurf. With NeoSurf, you go to a live location and load a voucher with funds. You then use the voucher to make a deposit at an online casino.
Other forms of prepaid cards and vouchers include the PaySafeCard and UKash in the UK. These work similarly to vouchers as you load a prepaid card with cash to be used to make purchases online. The great thing about prepaid cards is you don't have to worry about overdrawing your account as you're limited to the amount loaded onto the card.
E-Wallets
Electronic wallets, aka e-Wallets, are one primary alternate deposit option used by many online casinos. The most commonly used e-Wallets are PayPal, NETELLER, and Skrill. Another popular alternative is ecoPayz.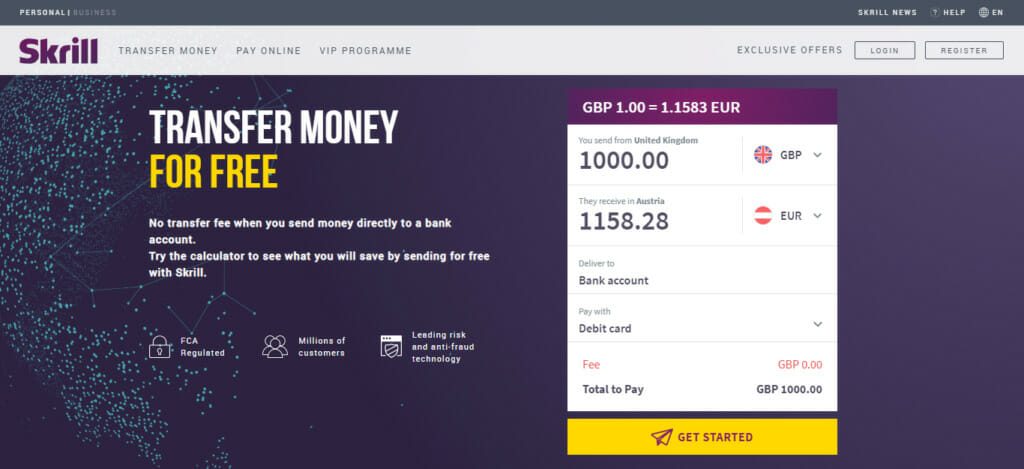 The great thing about e-Wallets is that you can fund them using your bank account, direct transfer from another e-Wallet, or even your credit card. Just transfer the money from your credit card to your e-Wallet and then use the e-Wallet to make the deposit.
Cryptocurrencies
A growing number of US online casinos are taking bitcoin for online casino deposits. Bitcoin is fairly universal in the online casino world, so if your casino accepts cryptocurrency for deposits, Bitcoin will likely be the primary option.
Some online casinos accept other forms of cryptocurrency for deposits. These are known as altcoins as they are alternatives to bitcoin. The most commonly accepted altcoins are Litecoin, Ethereum, Bitcoin Cash, and Ripple. If you have cryptocurrency other than these options, you can always convert your coin into bitcoin prior to making a deposit.
Pay By Mobile Phone
A number of online casinos now offer the option to make an online casino deposit using mobile phone payments. A common service is Boku. It works like an e-Wallet except that your mobile phone bill is charged.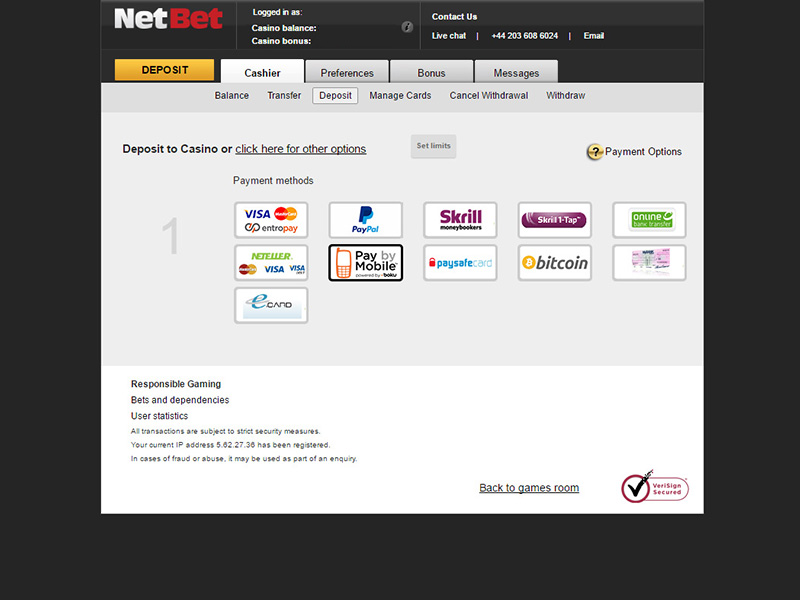 Some online casinos can bill your mobile phone directly. Your deposit is treated like a purchase on your mobile phone bill. For example, if you deposit $25 to Slotto Cash using your cell phone, a purchase of $25 will appear on your next cell bill.
If your online casino offers this option for payments, verify that your cell provider is supported for attempting to make a deposit.
Bank Check or Wire
Most online casinos will allow you to make a deposit using your bank account. This is done in a couple of ways. The first, and most common, is an electronic check. You can use an eCheck to make a deposit at an online casino using your bank account. Funds are drawn out of your checking account like a standard check.
The other option available is a wire transfer. Using a wire transfer, you instruct your bank to send funds electronically via a bank-to-bank transfer. Transfers are typically instantaneous. The one downside to this option is that some banks will charge a fee for wire transfers.
When All Else Fails – Talk to Customer Support
A little known fact about online casinos is that customer service may have alternative deposit options that are not advertised on the website. If you are not able to use e-Wallets, eChecks, or prepaid vouchers, contact customer support to see what they can offer.
Sometimes, customer service can offer third-party payment options to fund your account. These options may require additional fees or may require additional legwork from you to make the deposit. Most online casino players don't know about this option because it is more of a last resort.
Also, if you are having trouble using an option listed above and you think that it should work, contact customer support. They can look and see what's causing the deposit to fail. Sometimes, it's something simple as contacting your bank to verify that you indeed tried to make the deposit. An agent can give you tips to help you get your online casino account funded.