Video Poker Tools & Trainers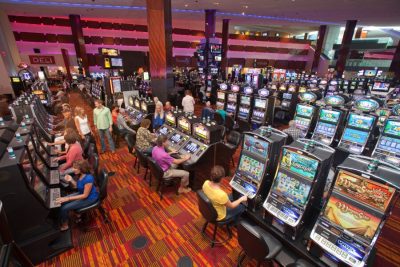 Video poker is one of the games available in the casino that lets you alter the house edge based on the way you play and the decisions you make. Many pages on this site are designed to help you keep the house edge as low as possible.
The best place to start with any video poker game is to learn how to find the machines with the best pay tables. The next step is to find and use a strategy chart every time you play. We have both of these covered on the individual game pages on this site.
Some players look for video poker tools and video poker trainers to help them play better. We don't recommend using any tool or trainer that you have to pay for, with one possible exception. You can learn about this exception below.
You can access everything you need for free. Start with the free resources we offer on each game page on our site. The only other thing you need is a way to practice using your strategy chart. We cover how to do this below in the section titles using free video poker to train.
Types of Video Poker Tools and Trainers
Most video poker tools and trainers are software designed to help you learn the best strategy. Some of them simply provide a way to play your chosen video poker game and some go beyond this and alert you when you make a strategy mistake.
You can find tools that analyze hands and ones that help with bankroll sizing, risk of ruin, and bankroll management. Other tools and trainers include quizzes, calculators, lists of land based locations for full pay video poker machines, and books.
Many video poker tools and trainers are free, but some of them can only be used if you pay for them. By the time you finish reading this guide you're going to know where to find everything you need for free. The only possible exception to this is if you want to read a few of the best books on video poker. And you can access many of them for free in a library if you don't want to buy them.
---
What to Look for in Video Poker Tools and Trainers
If you start searching for video poker trainers and tools you're going to quickly see that you have dozens of options. We've designed this guide so you can find everything you need quickly and easily, but here are a few things to look for if you search elsewhere.
Though we've already touched on this, it's important because there's no reason to spend money you can use for your video poker bankroll. The first thing to look for in a VP tool or trainer is if it's free. With the exception of using a book, there's no reason to pay for a video poker tool. You can find everything you need for free.
The next thing to look for is a trainer or tool that's easy to use. When you play video poker, the machines are designed to be easy for anyone to use. If you find a tool that's overly complicated or hard to use it just wastes your time. Most resources you find are designed to be easy to use, so if one you find isn't simply move on.
Though it's not always easy to determine, it's important to only use tools and trainers that are accurate. You don't want to waste your time training if the tool you're using is teaching you incorrect strategy and play.
One of the best features of Amazon is the ability to read reviews about books before you buy them. When you search for video poker trainers see if you can find legitimate reviews from players who've actually used them. You can learn a great deal about a product by reading a few reviews.
---
Using Free Video Poker to Train
The best video poker training tool is the free games offered by the online casinos. Use the strategy charts on our individual game pages to practice your playing decisions while you play for free. This is a fast and free way to learn the best plays. You can even use this method to help you memorize the strategy chart.
To get started, pick one of the online casinos we recommend on this site. You can play free video poker on many sites, but the ones that have the best software and games are the ones designed by the real money online casinos. They offer their video poker games for free, so it's a good idea to take advantage of this.
Once you pick an online casino, sign up for a free account. Then find the video poker game you want to learn about and start playing. Remember to use the pay table guides on our game pages to find machines with a low house edge.
Use the strategy chart we provide on every free hand you play. You can quickly learn all of the most common plays and hands this way. Eventually you can learn the best way to play every hand using this method.
Once you learn how to play one game this way, pick another one and use the same step by step method to learn it. We recommend learning Deuces Wild and Jacks or Better because they are the two most popular video poker games and most casinos have at least one of them with a decent pay table.
Video Poker Books
Though most players don't think of video poker books when they think about tools and trainers, they can offer a wealth of information. We have a page dedicated to the best video poker books, so the best place to start is on it.
You can also search for the best books on Amazon and other online bookseller sites. Remember to read the reviews to make sure you get books with solid information. You can look for books in your local library as well. This is a good way to save money to use for your video poker bankroll.