Playing low limit video poker online will allow you to sharpen your skills while still competing for decent cash prizes. The potential winnings won't be as great as on the high limit video poker machines, but the corresponding cost to play will also be lower. Patient players can get a lot of bang for their buck, and video poker remains one of the few casino games where the house edge can be eliminated through perfect play.
In this article, we'll look at the basics of the game, as well as discuss some of the most common types of low limit video poker options. No matter what your skill level, you should come away with a greater understanding of how the game works and what kind of winnings can be expected.
---
How to Play Video Poker
Whether you're playing low limit video poker online or the more expensive versions, the basic rules are always the same.  Once a wager is made, the hand begins with the player receiving five cards. Below each card is a button marked "hold," and a player can retain a card by pressing its corresponding button. Otherwise, the player will receive a replacement card once the "deal" button is pressed. The player can keep none, all, or some of his initial cards. The objective is to build the best possible poker hand, with the royal flush being the most desirable. Winnings are then delivered based on the game's pay table.
Top Low Limit Video Poker Casinos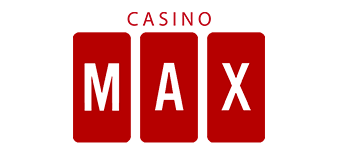 Advantages of Low Limit Video Poker
Playing low limit video poker online has a number of advantages. Here are a few that you should be aware of.
The Ability to Concentrate – While most casino games are based on chance, video poker allows a player to use a certain level of skill. In a land-based casino, however, it can sometimes be difficult to remember the proper strategy with the crowd noise and chain-smoking patrons. When you play online, these factors are immediately removed, allowing you to sit in silence and concentrate on your next move. You'll also be able to refer to a strategy crib sheet without feeling self-conscious.
Easier on the Wallet – While the high limit games offer bigger paydays, the low limit versions of video poker allow players of all economic levels to participate. This can be perfect for those looking to hone their skills before graduating to the high limit machines and it's also recommended for players on a strict budget.
No Coins or Cash – While most land-based casinos now have their winning paid out by ticket instead of coins falling into a hopper, you still have to insert cash or coins in order to play the game. This isn't a concern at online casinos, as each wager you make is automatically deducted from your account total.
Lower House Edge – Since slot machines are a game of pure chance, the advantage for the house is much higher. With video poker, however, the skill aspect of the game allows players to lower or even eliminate the house. In some rare cases, perfect play can even result in the player having a slim advantage of the casino, something which every casino patron dreams of.
Mentally Stimulating – With slot machines, the player is just inserting money and watching the reels spin. And even when the player gets to press a button here or there on the more sophisticated video slots, their actions have little impact on the chances of winning or losing. With video poker, the player must decide which of his initial five cards will be kept and which will be exchanged for new cards. This has a direct impact on the outcome of the game, and therefore the player's mind is in a greater state of stimulation
---
Common Low Limit Video Poker Games
The first time you play low limit video poker online, the number of choices can seem overwhelming. To make things easier for you, here's a list of games most commonly available to players.
Jacks or Better – This is the most popular version of video poker, and many other games are derived from this game. In order to win money, your final hand must be at least a pair of jacks. The full-pay version of this machine is known as 9/6 Jacks or Better, with a full house paying nine times the initial wager and a flush paying six times the player's bet.
If you're playing low limit video poker, however, you should expect to see games like 8/5 Jacks or Better, 7/5 Jacks or Better, and even 6/5 Jacks or Better. By reducing the payout percentage for winning hands, the casino increases the house edge and reduces the potential winnings for players. To determine which game you'll be playing, just check out the paytable.
Deuces Wild – Twos are wild in this version of video poker, with a three-of-a-kind being the minimum hand needed for a payout.
Tens or Better – Just like Jacks or Better, except that the player must have at least a pair of tens to win money.
Double Bonus – Like Jacks or Better, but a bonus payout is available for getting a hand with four aces.
Double Double Bonus – Another game based on Jacks or Better, but this time bonus payouts are available for different varieties of four-of-a-kind.
All-American – This game plays like Jacks or Better, but the payouts for pairs and full houses are reduced. This is offset by increased payments for straights, flushes, and straight flushes.
Playing low limit video poker online is a fun way to pass the time, as you can get in a lot of hands for a relatively cheap price. It's also serves as practice for higher stakes wagers, and the potential payouts are always a nice bonus.
---
Lower Odds at Low Limits?
Unlike many slot machines, the payout percentages on a $0.01 video poker machine aren't lower than they are on a $5.00 video poker machine, so long as the pay schedule is the same. If you're playing a full pay jacks or better video poker game, you're going to get the same payouts (proportionally) playing the high roller version or the penny machine. This means you need to look for the best payout schedules when you walk the casino floor. Even in an online casino, you'll find sites which offer two or more options, usually marked "jacks or better" and "jacks or better 2". I've noticed the RealTime Gaming sites have two versions of most video poker games in their casino lobby, so US players who play for real money at RTG sites need to know how to read a payout chart. Studying the pay table and figuring out which is the full pay machine is essential, because you're throwing away money otherwise.
The full pay machine on jacks or better–the video poker game with the best odds–is 9/6. This means players are paid 9-to-1 on full houses and 6-to-1 on flushes. Even if they payouts on hands like the straight and the three of a kind are better on the 8/5 machine, for example, don't be fooled into thinking that machine pays out better. Look at the differences between the full house and flush to determine which machine to play.
---
Low Limit Video Poker in Las Vegas
The problem then isn't finding low limit video poker in Las Vegas. What you want to find are low limit video poker machines with competitive payouts. Caesars Palace has progressive jackpot video poker which offers better pay tables than their non-progressive counterparts–which isn't likely. The only problem is these are still 8/5 jacks or better. These are bonus poker progressive, so the 8/5 pay schedule can be considered full pay. Still, these $0.25 bonus poker games probably need the progressive to climb over into the tens of thousands before it becomes a good play. With the progressive at the right level, you'll have a payout around 98%, which is an improvement on the standard 96% to 97% payouts you would find on these machines.
Off the Vegas Strip, you'll find $0.25 video poker machines in abundance. A current trend downtown is to eliminate 25-cent machines and replace them with $0.50 video poker machines, instead. El Cortez Casino is one of the gambling sites leading this movement. That's a shame, since El Cortez is one of the best bargain casinos in the city in some many other ways. Further off the strip, look at local favorites like the Station Casino (Green Valley Ranch, Red Rock Resort), South Point Hotel, The M Resort in the Las Vegas Valley, Suncoast Casino in Summerlin, and the Eastside Cannery on the Boulder Strip.
Cheap Video Poker Online
When you start looking online for the cheapest video poker for real money, you'll have a world of options. The only real limitation are the gambling laws in your region or country. For instance, United States real money video poker players have much more limited options than gamblers from the UK and most of Europe. The UIGEA and subsequent enforcement by anti-gambling American agencies means players have to jump through hoops to find good casinos for their gaming needs. As time has gone by, software development companies like Realtime Gaming and Top Game Technology have moved in to fill the void. American-friendly casino groups using the same software, like the Revolution Gaming Network, has also filled the niche left when Playtech, Microgaming, IGT Interactive, NetEntertainment, and Cryptologic all left the American market. Rival Gaming still has one or two online casinos still accepting US players.
This doesn't close off your cheap video poker options, though. The difference is in quantity of sites offering low limit video poker, not the quality of the games themselves. Internet casino operators don't have to devote additional floor space to cheap video poker machines, so having penny video poker or nickel and dimes machines is simply a matter of preference. Some casino networks or software providers set limitations on what the sites licensing their software can do, so a certain uniformity is found among sites powered by the same company's software. RTG allows its operators a little more leeway in setting parameters, while most of the proprietors using other software have certain options. If you're happy paying with either Visa, Mastercard, Moneybookers, Neteller, UKash, PaySafeCard, and only one or two other options (and withdrawing money with a bank wire transfer), then American video poker players should find the low limit video poker machines they want.