Lava Loca Slot Games
When you play slot games, it's about more than simply having the chance to win big prizes—it's about relaxing and doing something you enjoy. That's why as fun as it is to play advanced slot games with tons of features and rich media elements, sometimes there's nothing better than playing a free slot game that's simple and fun.
Booming Games might not make the most complex slot games, but they certainly make some of the most fun ones. The Lava Loca slot game is a perfect example of this; a Hawaiian slot game that's simple to play and lots of fun. If you're looking for a casino game that lets you kick back, relax and enjoy yourself, take a look at our Lava Loca slot machine review.
Features
Bonus Round
Free Spins
Mobile Slot
Multipliers
Scatter Symbol
Wild Symbols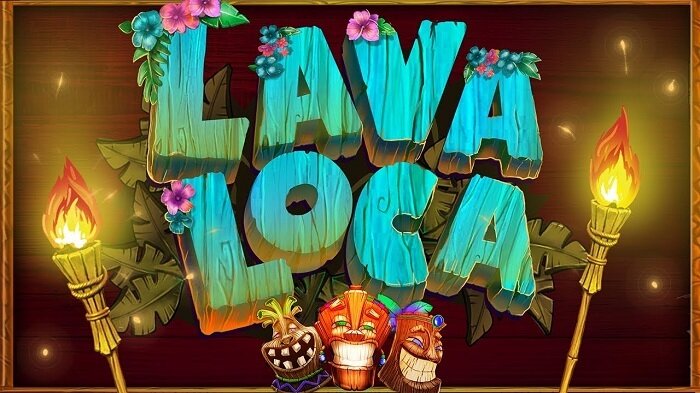 Getting Started
If there's one thing Booming Games consistently does right with its slot games, it's making them simple. As long as you're familiar with the basics of slot games, you'll have no problem jumping right in. If you're a new player, you may want a brief overview of what to expect from the Lava Loca casino game—here's what you need to know:
This is a 5-reel 3-row slot game
There are 20 paylines in Lava Loca, but you can choose any number between 1 and 20
Your bet per line can be as low as 0.01 and as high as 100.00
The auto spin button is on the left side of the spin button
The max bet button is on the right side of the spin button
Your balance and previous win are shown at the bottom of the screen
Clicking the "i" button will bring up more information about the game
---
Features & Overview
One of the best parts of the Lava Loca slot game is its design. A lot of people play slots as a way of kicking back and relaxing at the end of a long day of work, and the design of Lava Loca definitely works well with that mindset. The board of this game looks like a tiki bar, and behind that is a lovely beach with palm trees. Nice music and sound effects round out this solid design and make this a fun slot game to play. Best of all, Lava Loca offers plenty of options that allow you to tinker with your bet and figure out exactly how you want to play the game.
---
Bonus Rounds
Lava Loca may be a simple slot game at first glance, but there are a couple of features hidden within that spice things up a little bit and give you different ways to win.
The non-bonus feature in this game is the multiplying wilds feature. All this means is that some of the wild symbols in Lava Loca have a multiplier on them. When these wild symbols substitute for a symbol in a winning combination, your total win will be multiplied by that number. Keep in mind that two wilds cannot substitute for two of the same symbol on a single payline.
The bonus feature in the Lava Loca casino game is a standard free games feature. When you land 3 or more scatters anywhere on the board, you get 10 free spins—regardless of how many scatters you land. Landing 3 or more scatters during these free spins will earn you another 10 spins. There are no special features activated during these free games. Your wins from each spin will be combined at the end of the free games feature and you'll be paid all of your winnings in one lump sum.
Final Word
Some slot games are all about packing in lots of features and going above and beyond, but that's not what Lava Loca is all about. This is a great slot game if you're looking for something a little more easygoing that you can jump into and enjoy right away. There aren't a lot of extra features in this game, so you don't have to worry about spending too much time away from good old-fashioned spinning. All in all, Lava Loca is definitely worth a shot if you're a fan of simpler slot games.