Safest Online Casinos to Play at in 2021
People who don't have much experience with gambling online cannot tell the difference between a safe online casino and a rogue gaming site. Those who remember a time before Google, Facebook and Amazon do not like giving their information over the internet. Some people don't like shopping with credit cards or making other financial transactions online. It's natural to want to avoid the risk of having one's identity stolen, because your hard-earned real money is on the line.
Like other online businesses, if you read trustworthy casino reviews, you can find safe and legitimate online casinos. Yes, blacklisted casino sites exist that prey on gamblers. That's especially true in largely unregulated gaming markets such as the United States and Australia, but safe online casinos are the norm. Most sites use security encryption. Legit casinos tell players about fees and other upfront charges. Others don't, so in this article, we discuss the safest online casinos. We recommend you do research yourself, but if you don't, we provide solid recommendations.
Safest Online Casinos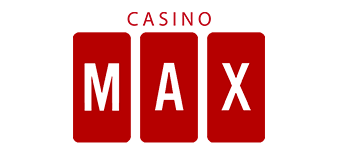 Safest Offshore Online Casinos in 2021
Those recommending online casinos have another factor working against them in the court of public opinion: some people will always be suspicious of gambling. These tend to be the same people who think slot machines are fixed or controlled by the casino to be hot or cold, the same people who recommend the Martingale system for foolproof casino winnings. People already suspicious of gambling in general may look at gambling on the internet and see red flags all over the place.
The truth is, there are plenty of trusted online casinos. Many world governments regulate and run their own version of online casinos, while others are run by multinational companies with a long history in the gaming business. The biggest online casinos in Europe are those run by gambling firms that used to specialize in roadside betting shops, household names that are obviously safe by virtue of how long they've been accepting bets.
Dangers of Online Casino Gambling
It's important to understand what can happen if you open an account with an unsafe online casino. The most obvious danger is signing up at an online casino that isn't safe, whether from lack of security or abusive terms and conditions.
It's possible for a sham online casino to accept deposits and never make the money available to the client, completely ripping them off with a simple credit card form. But not all online casino safety problems are that obvious.
Established safe online casinos have a history of good business dealings to lean on, but some (not all) new online casinos don't have this pedigree to prove they are safe. It's not always easy to tell if an online casino will be selling your details to a third party or advertiser; this isn't exactly a safety issue, but many view it as an invasion of privacy. Just remember that you'll be handing lots of sensitive information to an online casino when you join, and that giving your banking details to an unsafe online casino can lead to identity theft or loss of funds.
How to Find a Safe Online Casino
Recognizing a safe online casino requires a few different skills. The first is simply the ability to know when something doesn't look or feel right. If you have lots of internet experience, you can see the signs of a ripoff: not enough content on a site, confusing details about registration and licensing, little or no history of doing business with real customers, and deposit bonuses with shoddy terms of use.
Gaming Licenses
When you're evaluating an online casino, look for licensing and legal information. The safest online casinos proudly display and announce what sort of gambling license they hold, along with certificates from companies that test and verify the fairness of casino games and random number generators.
Bonus Terms and Wagering Requirements
If a site offers a huge bonus but doesn't have clear bonus terms, then you have to shy away from it. If the wagering requirements aren't clear, then you shouldn't make a deposit. Rogue sites often use one-sided terms of use to avoid paying out winnings.
Use the Best Payment Options
Also, the safest online casinos use the most common banking options: Visa, Mastercard, Skrill, Neteller and Bitcoin. The most secure sites might support American Express, other web wallets and cryptocurrencies. But if they don't support the most popular and secure payment options, you have to ask yourself why.
If a casino site doesn't make this information easy to find, or lists contradictory information about their licensing and certification, you should assume it isn't a safe online casino.
Read the Best Online Casino Reviews
If you don't trust your instincts, there are a few things you can do to look into an online casino before you decide to do business with them. Online gambling is a huge industry, with millions of customers all over the world. Naturally, these customers started to post reviews of online casinos and participate in gambling forums and other websites to share their experiences in online gambling.
Thanks to these reviews and notes, you can avoid casinos that may not be safe simply by reading customer reviews about negative experiences. If you don't think you can tell a ripoff from a legitimate online casino, your best bet is to study up on casino reviews online.
Next, read through player review sites. Websites like Ask Gamblers aggregate many real player complaints and reviews, then offer a rating based on this feedback.
Safe and legitimate online casinos still outnumber unsafe casinos. That's thanks in part to the active online gambling community warning others about unsafe business practices. When you're ready to try your hand at online gambling, it's important to choose the most secure online casino to gamble at. An hour's worth of research into a casino's practices now could save you hundreds, if not thousands, of dollars in losses.
Safest Online Casino FAQ
A safe online casino is any casino site that does fair business with its customers, processes deposits and withdrawals in a timely manner, protects customers' financial information, and has been tested and certified fair by a third-party auditor. You can tell that an online casino is fair due to its certification of fairness by a third-party auditor such as Technical Systems Testing.
These auditors test the mathematics and software that a given online casino runs on and certifies it to be fair. The best and safest online casinos update this certification information multiple times a year, while a casino that isn't so safe may never update their certification or even display it.
The best way to know if an online casino is processing payments fairly is to read casino reviews and other material written by members of that site. Word gets around fast in the online gaming world, so when an online casino takes too long to process withdrawals or outright refuses to let a customer withdraw funds, sites dedicated to online casino reviews and news let their readers know about it.
If you read a lot of reviews of a given casino that indicate they aren't processing withdrawals quickly enough, you can assume that's not a safe online casino.
Yes. Before you make a deposit, check to see if an online casino is a rogue site or has been blacklisted by respected members of the online gambling community. Casinos get blacklisted when they either slow-pay players' winnings or don't pay at all.
As a general rule, rogue sites use one-sided or unfair "terms and conditions" to void winnings. Claiming "suspicious activity," they flag a withdrawal and put it under review, knowing all the while they'll deny the transaction. As we always say, you didn't really win the game if you never receive your winnings.
This is fairly rare in the online gambling industry, because word soon spreads about rogue casinos. That being said, it's something players should remain vigilant about. Most online casinos want to keep their customers, so they pay within a reasonable time frame.
While we would prefer sites to have no limit on payouts, it's pretty common for a US online casino to have a maximum withdrawal per week. Casinos are businesses like anything else and some have more limited means than others. Take the max withdrawal amounts into account when deciding whether to deposit money in a casino.
The main question is whether online casinos waive their policy when players win a progressive jackpot. If you win a million dollars on a progressive slot, it doesn't help much if you can only withdraw $2,000 a week. Most reputable online casinos pay out progressive jackpot wins in a timely manner, waiving their usual limits. Read an online casino's FAQ page and terms of use if you have any questions.
If you want a quick checklist, here are a few things to keep in mind: clear terms and conditions, government licensing, audits from third-party watchdogs, published return-to-player stats, cutting-edge encryption methods, trustworthy verification process and a solid reputation on player forums.