Mobile roulette games are available at any legitimate, first-rate mobile casino. Roulette is one of the most popular table games at any sort of casino, whether it's online, offline, or through a mobile device. Finding mobile roulette wheel apps for real money isn't easy for most Android and iPhone users, because Google Play and the Apps Store only provide free roulette games for Americans.
While the house edge on roulette (especially American Roulette) is higher than it is on a couple of other non-strategy casino games, the game is played at a slower pace and therefore the expense isn't that much greater. The slow pace of roulette, combined with the relaxing pace and mesmerizing spin of the wheel, has made roulette popular since it first arrived in casinos a little over two centuries ago.
Top Mobile Roulette Casinos
| Ranking | Casino Name | Bonus Amount | Review | Payment Options | Minimum Deposit | Actions |
| --- | --- | --- | --- | --- | --- | --- |
Best Mobile Roulette Apps
Mobile players have more options now than ever. In this guide to mobile roulette, we'll discuss all those options. If you wish to read in-depth on an operating system, click on the links below. Drop down to our sections on Android or iOS if you want a brief overview, though.
Android Roulette
Android roulette is the most popular way to play mobile roulette. Any mobile casino online is compatible with Android smartphones and tablets.
The Android operating system now encompasses about 75% of the world's smartphone market. When a consortium of tech companies led by Google, Samsung, and Sprint NexTel announced they would release their own mobile device back in 2007, many skeptics saw little future for the Open Handset Alliance.
These companies did something really smart, though: they made the Android operating system open source. This meant that all the independent companies which didn't have an operating system which likely to design for the Android OS when designing their own devices.
Since the Android phone was released in 2008, Android mobile phones now dominate the world market. For that reason, a person wanting the best device for mobile roulette probably should invest in an Android mobile phone. If you want the biggest selection of mobile casinos, this is the gadget for you.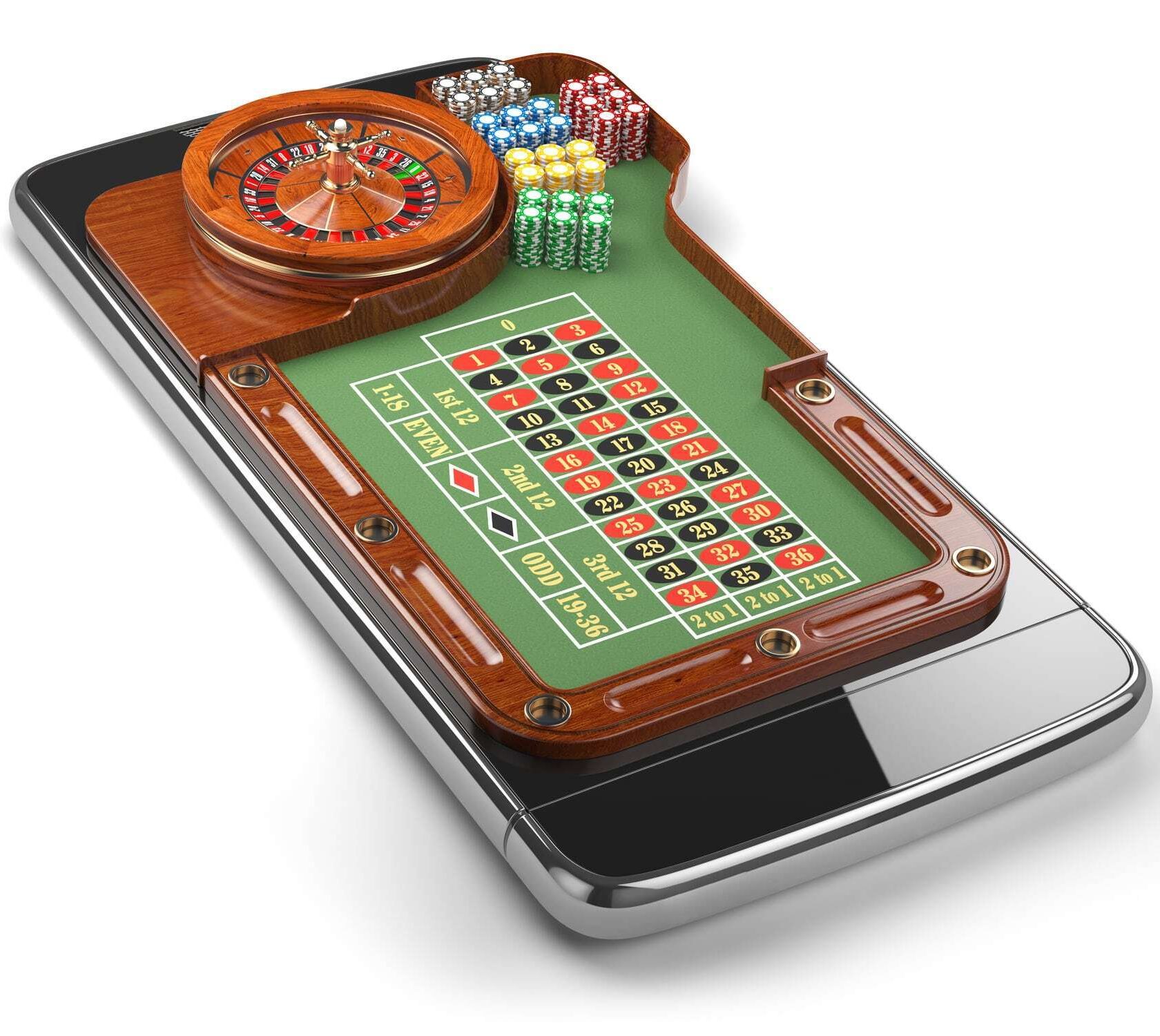 iOS Roulette: Casino Games on iPhones and iPads
The iPhone is in second place globally with 14.9% of the smartphone market. This statistic belies a larger truth when deciding whether to use Apple or Google devices for your electronic roulette, though.
Because the iPad tablet computer also connects to a mobile casino, this has to be accounted for when considering which mobile roulette casino to choose. As you probably already know, the iPad dominates the tablet computer market.
In fact, of all mobile web data consumption in the early summer of 2012, 65% of the consumption was done by iOS devices like the iPad, the iPod Touch, and the iPhone. In other words, iOS still blows the Android data consumption out of the water, if you consider all mobile devices which might hook up to a mobile casino.
Mobile casino app designers know this, so your iPhone and iPad casinos are just as common as Android casinos.
Mobile Roulette House Edge
It's well-known that games that require strategy and memorization, such as blackjack and video poker, have the lowest house edge. The reason casinos allow such good odds is that most players don't study basic strategy charts. The average house edge per player is likely to be higher than the theoretical edge.
European roulette played using no other rules has a house edge of 2.70%, while American roulette has a house edge of 5.26%.
Roulette is an interesting choice for the bargain hunting real money gambler, though. If you can find European roulette played using either the imprisonment (en prison) or la partage rules, then the house edge is cut to a reasonable 1.35%. This compares to the house edge on baccarat and craps and makes the spinning wheel game a good option for those who don't want to use strategy.
Browser-Based Mobile Roulette
Mobile casinos support iOS and Android, but what about those rare players who still use Microsoft's Windows Phone OS and the BlackBerry OS?
These days, many mobile casinos no longer require a roulette app. Instead, players click on an instant-play roulette game that opens in the web browser. Browser-based mobile roulette lets anyone with a smartphone or tablet play the game. Anyone without an Android phone or iPhone should look for no-download mobile casino.
Mobile Roulette Games FAQ
Yes. Most online casinos have mobile games for iPhone and iPad, too. Here in the year 2021, almost any legitimate online casino supports iOS mobile gaming.
If you prefer Android phones over iPhone, then you'll prefer your Samsung or OnePlus device for mobile casino games. It's a matter of preference, because most mobile casinos support both operating systems and port over the same number of games. Most Wi-Fi casinos are going to cater to multiple operating systems, so the iPhone and iPad are going to be compatible with just as many mobile casino sites.
Of course, Android still has the advantage in non-casino games. For that reason, a person wanting the best device for mobile roulette or mobile slots still should invest in an Android mobile phone. If you want the biggest selection of mobile casinos, this is the gadget for you. Don't overthink this purchase, though.
Mobile roulette has so many bets, it's best to have a larger screen to see the betting layout and manipulate the virtual chips to the correct bet. If you place outside bets, it probably doesn't matter if you play on a smartphone or tablet. If you place inside bets, you'll want the tablet.
Yes, French Roulette often is available for mobile betting, but it's not as common as European Roulette and American Roulette for mobile. Many online casinos still offer a bare minimum of games for their Android and iPhone customers, so don't be surprised if French Roulette is left off the list. That being said, the best mobile casinos offer French Roulette.