Low limit roulette may be the most relaxing game to play in an online casino. Roulette has long been a favorite of real money gamblers who want to enjoy a game with good odds, a slow pace, and an absence of stressful strategy decisions. The mesmerizing spin of a roulette wheel only adds to this casino game's effect on players. The only problem is, when cash is on the line, adrenaline is pumping, so this counteracts an calming effect the game might have. Certainly some roulette players prefer the rush of winning big money, but for those of us who don't have a fortune to wager at the casino, a game tailored to our bankroll offers the right combination of energy and tranquility.
Top Low Limit Roulette Casinos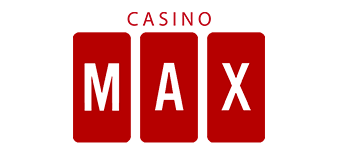 Low Limit Roulette Online
Some of the Playtech casinos licensed out of Gibraltar have £1.00 or $1.00 roulette tables. These are some of the most famous casinos sites with the biggest roulette playing communities, so any players from the United Kingdom or Europe should seek out these casinos.
If you're an American roulette player, your options are going to be more limited. Though you might search for penny roulette, $0.05 roulette, or $0.10, the likeliest option you'll have is 25-cent roulette. Search for casinos powered by software from companies like Top Game Technology, Vegas Technology, Nu-Works, and RealTime Gaming. Rival Gaming still has one or two online casinos still in the United States market.
If you're searching for the cheapest roulette for US real money gamblers, try the several dozen RealTime Gaming casinos. While each of these operators uses the same software, RTG allows its clients a great deal more latitude than some of the casino software development companies, so you might find some which deviate from the norm. Most of them stick with the $0.25 minimum.
---
Cheap Roulette in Las Vegas
When you're playing in land-based casinos in the Las Vegas area, you can find plenty of low limit roulette. El Cortez occasionally has low limit roulette tables, even in the range of $0.25 minimums. Even at peak hours, you'll only find three or four low limit tables, so be prepared to wait. Jerry's Nugget Casino also has 25-cent roulette, though the roulette tables are crowded here with local gamblers. The Westin Casino is known to have $1 roulette using quarter-chips. If you're playing in downtown Vegas, the Four Queens has $0.50 chip roulette. Fitzgeralds Casino is also known to have 50-cent roulette and bets including a few chips at a time.
Players wanting to find cheap roulette on the Vegas Strip should try to find Rapid Roulette tables. These resorts used to have chips for less than a dollar and bets a little bit larger, though the limits have creeped upward in recent years. The cheapest you might find rapid roulette these days might be with $1.00 chips and a $5.00 bet minimum, but ask management to see if better deals are available. Casino Royale has $4 minimum roulette much of the week. The Sahara is sometimes known to have $1 minimum limits. Slots-of-Fun has a few $0.25 roulette wheels, though this area is crowded most times of the day.
---
Roulette House Edge
The house edge on roulette is larger than it is on blackjack, which is the casino table game with the best odds. That's to be expected, since blackjack is a game of skill and strategic choices. At a blackjack table, a player's decisions affect their odds of winning or losing. With few exceptions, a players have little to do with the probability that you'll win or lose at roulette, though. Of the games where strategy has little effect, such as roulette, keno, and slots, roulette has the highest expected return. That statement needs a couple of qualifications, though.
First, I'm talking about European roulette, also known as single-zero roulette. The European version of roulette has a house edge of 2.63%. Since the 0 slots on a roulette wheel are automatic losses for most bets in the game, having only one zero is a big advantage. American roulette, also known as Las Vegas roulette or double-zero roulette, includes the 00 slot, which raises the odds to 5.26%. If you see the two games side-by-side in an online casino, choose European roulette, because the double-0 game has a house edge as high as some slot machines. One exception exists to this rule, though: imprisonment. If you see the term "imprisonment" or "en prison" associated with American roulette, the odds are cut almost in half. This rule means you only lose half your bet when the ball lands on the 0 or 00, which was invented in live casinos in Europe to let gamblers enjoy American roulette without a horrendous disadvantage.
Roulette Strategy and Betting Systems
Roulette is one of those games where everybody seems to have their betting systems. The problem is, no strategy is going to beat the house odds. People can fool themselves into thinking their betting system works, because they can beat the odds in the short term. The longer you gamble, the closer your results resemble the house edge.
Read through the roulette tips and you'll find too many systems to count. Some are likely to have official-sounding names like Martingale or the "doctrine of the maturity of chances", but they don't work. Most roulette betting systems are based on the gamblers fallacy that something which hasn't happened recently is "due" to happen sometime soon. This overlooks the fact that every single spin of the roulette wheel is separate from every other spin. Just because the ball just landed on "32", that doesn't mean the "32" is less likely to be a winner the next spin. Just because the "14" hasn't hit in over 100 spins, that doesn't mean the "14" is any more or less likely to be a winning number. If the ball has landed on black the last three spins, that doesn't mean the ball is more likely to land on red this time around. That's just not how roulette works.
Even when you're betting on low limit roulette, it's wise to keep what you just read in mind. Roulette strategy is nonexistent. The only betting system you should use is that you should wager what you can afford and leave the table when your bankroll is gone. Enjoy the lack of strategy decisions and the slow pace of the game and take your mind off your worries for a while.