I'm afraid it's a game played by big spenders and those with high credit limits. In most locations throughout the city, you'll find single-zero roulette is only available to high rollers. Certain casinos offer what I call mid-limit games to people willing to pay $12 or more likely $15 per spin. Even then, a good number of these gambling venues only have these tables set up on the weekend. Here's the full rundown.
---
How Many Single-Zero Roulette Tables Are There in Vegas?
I've seen before that there aren't more than about two dozen European roulette wheels in the entire city, with most (if not all) of those at the high roller tables. Casinos change their layout all the time, but you can expect to see only about 20 to 25 Euro roulette games in Las Vegas at any given time. A few more might open up on request by a big spending patron, but the casinos have no real incentive to offer this game to the standard walk-in gambler. They seem happy enough to play double-zero roulette with no mitigating rules, like en prison. So long as that's the case, I wouldn't open up tables with a lower house edge, either.
As it is, these are the places you'll single European roulette played. Keep in mind this does change from time to time, so keep returning to learn the latest information
Top Las Vegas Roulette Casinos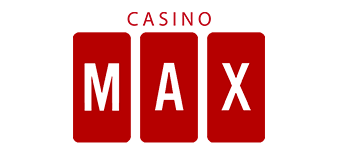 Single-Zero Roulette at High-Limits
Most of the leading Las Vegas casinos offer single-zero or European roulette, but they place them in the high-limit section of their gaming floor. The list of casino resorts which fall into this category are the Wynn Las Vegas, Luxor, Rio, Golden Nugget, Las Vegas Hilton, Paris, MGM Grand, and Bellagio. In the case of the Golden Nugget, you'll need to make a high roller request for Euro roulette. This table used to be on display all the time in this section, but now you'll have to make the request and have a high credit limit. When looking for single-0 games, the Paris Casino has a $15 table policy, while the Luxor only has single-zero roulette on the weekends.
---
Imprisonment Rules in Las Vegas
A better option for high rollers at several of these casinos would be the "en prison" version of roulette which is so popular in Europe, including Monte Carlo. Imprisonment rules apply only to double-zero roulette, but the rules give American roulette a slight payback edge over traditional single-0 games (a house edge of 2.63% compared against 2.70%). When using the imprisonment rules, anytime the ball lands in the 0 or 00 slot, you only lose half your wager. This reduces the traditional 5.26% house edge on American roulette to half the edge–therefore the 2.63% edge I mentioned earlier.
Gamblers have reported playing double-zero roulette with en prison rules at the Wynn Las Vegas, Rio, MGM Grand, and Bellagio. The MGM Grand has two tables, including one in the high-roller area and another in the Mansion. Look for the Bellagio roulette tables in Pit 6. You can also find this game for high rollers at Mandalay Bay and The Mirage.
---
Roulette at Caesar's Palace
The roulette tables at Caesars Palace sometimes have a minimum $15 bet limit, which is on the main casino floor (a second table is found in the high rollers section). These aren't considered high-limit tables by the proprietors, though. If you can stomach laying fifteen dollars per spin on the roulette wheel, you'll be able to get the lower odds on the single-0 roulette games. That might be a little too steep for your tastes, but most Las Vegas casinos considered high-limit roulette to involve $25, $50, or $100 bets.
---
Roulette at The Mirage Casino
The Mirage is said to have a similar betting structure, so you might be able to find the Euro version of the game being played, if you wager the intermediate price of $15. This should be available every day of the week, with one high roller table in that section and the $15 table in the main gaming area. A few other casinos only offer this game on selected days, usually Friday, Saturday, and Sunday.
---
Mandalay Bay's Weekend Roulette Games
You'll be able to get the same deal on the weekends at Mandalay Bay, so this is a casino to head towards if you're looking for single-zero games at around $15 a spin. Exactly two tables offer this deal on these days. Search for them in the baccarat room.
---
Monte Carlo Resort on Friday and Saturday
On Friday and Saturday nights at the Monte Carlo Casino in Las Vegas, you can play mid-limit single-zero roulette for around fifteen bucks per spin. I've heard people complain this advertised game wasn't available when they arrived, but they probably arrived too early. Look for these games after 6pm local time and you should be able to find the $15 single-zero roulette tables.
More Roulette Articles
More Single-Zero Roulette
If none of these casinos satisfy you for any reason or you're playing during the week, I suggest you go to The Venetian on the Las Vegas Strip or the Stratosphere just off the Strip. It used to be you could find one single-zero table of roulette at the old Nevada Palace for $2.00, but that venerable casino closed its doors in 2008 to make room for a parking lot, of all things. When you go to the Venetian, you'll find one table in the high dollar section. A second table appears in the Baccarat room when the casino is busy.