Played for centuries in casinos all over the world, roulette is among the most popular games of chance. Like other table games, it's common for casinos to open tables with varying bet ranges. At the low end, the bet minimum might be $5-$10, ideal for gamblers with smaller bankrolls. High roller versions allow VIP customers to risk thousands of dollars per spin.
How much do big spenders drop on high roller roulette? For the sake of simplicity, imagine a table with a $1,000 wager limit. If an average table produces 60 outcomes per hour, a customer laying down $1,000 per spin can spend tens of thousands of dollars in short order. Any time a casino customer is spending that much money in such a short amount of time, he'll earn the floor manager's attention and the perks that come with being a high roller.
Top High Limit Roulette Casinos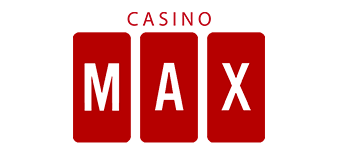 What Are the Benefits of Playing High Roller Games?
For people with the means to do so, budgeting hundreds of thousands of dollars for casino play is not unusual. Some high rollers are laying down big wagers just to earn attention, either from the casino's VIP staff or from the pretty lady at their table.
Since roulette is a game totally dependent on luck, placing big bets has nothing to do with strategy; it's all about being treated like a favored client.
Understand that most casinos depend on VIP customers to stay in the black – if that weren't true, they wouldn't be giving away meals, drinks, rooms, and in some cases private gaming tables and adjusted rules to gamblers willing to bet large. Customers who can afford to play at this level are rewarded with attention and freebies, and they're encouraged to return in the future with special offers only available to big spenders.
---
Defining a High Roller Roulette Bet
The phrase high roller has no specific meaning – depending on the size of the casino and the bet ranges available, you might be considered a VIP for dropping a few hundred dollars per spin.
By the same logic, larger casinos are able to host more VIP options and a greater variety of table limits. The big name gambling houses are outfitted with VIP lounges and hotel rooms set aside for customers who play games at a high roller level. It isn't unheard of for a casino to lure a wealthy client by offering him different games without wagering limits or played using rules that tip the odds a little more in his favor. The rewards earned by customers who bet tall stacks of chips increase the more they spend; a gambler wagering $10,000 in a session will earn a different set of gifts and comps than one spending $100,000 in a private gaming lounge.
---
Why This Game Appeals to High Rollers
The most obvious reason a customer with a fat wallet might be drawn to roulette is the potential payouts for some of the game's wagers. A single-number bet laid on an American- style game will put a 36:1 payout in the gambler's pocket. Imagine a player who has bet $10,000 on the number 19 – should that number pay off, he'll be $360,000 richer. Yes, this table game's outcome is completely random with little or no skill involved in playing. But a number of available wagers paying out big returns means VIP customers will be drawn to the game.
---
Why Casinos Offer High Bet Limits
The devil's wheel has a reputation as a favorite among customers that place large bets at casinos. Something about the spinning wheel and the rush of risking thousands of dollars on a single random outcome attracts big  money, as long as a gambling venue hosts games that allow big spenders to place big max bets. Even smaller venues are known to open tables with a max bet of $500 or so, just in case a client wants to take part in the thrill of high roller betting.
For the casino's part, offering expensive table games is another way to attract their favorite customers: wealthy gamblers capable of laying down a bet in the thousands of dollars without batting an eye. Gaming hosts and VIP managers reward high rollers with benefits like cash-back payments for losses, luxury accommodations, and plenty of adult beverages and gourmet food.
Gamblers with fat wallets, a desire to impress with high-risk wagers, and the need for VIP treatment are drawn to roulette for the same reason they play other table games – the crowds that roulette attracts are as much a part of the high roller lifestyle as free Chateaubriand. When a VIP client is wagering thousands of dollars or more per spin, encouraging that whale to continue laying big bets adds a bit of flash to the entire gaming floor. Maybe one customer's high roller wagers will encourage the guy dropping $5 bets to double or even triple his usual wager.
Earning the attention of a casino's VIP staff takes nothing more than a few max bets at high dollar tables – if a gambler spends enough, he'll soon be identified as one of the casino's favorite clients..