Sky Vegas Casino Review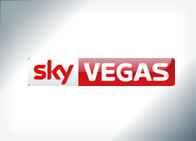 www.SkyVegas.com
100% up to $5,000
Sky Vegas Casino
£10 Free + £1000 Deposit Bonus
Huge Promotions Including iPad Giveaways
Play Blackjack on Phone or Tablet
Also Offers Poker, Bingo and Betting
Sky Vegas Casino Highlights
Mobile, Mac, Windows, Linux Compatible Blackjack

Play up to £1,000 per Hand

Lowest Blackjack Stakes Online - Starts at 2p
Sky Vegas Casino Highlights
Does Not Accept US Players

Does Not Accept Canadian Players
Sky Vegas Casino Info
Name:

Sky Vegas Casino

Website:

www.SkyVegas.com

Established:

2006

Jurisdiction:

Alderney

Software:

IGT / Wagerworks

Phone:

0845 345 4941

Email:

support@skyvegas.com

Bonus:

100% up to $5,000

Bonus Code:

N/A - Use Links
Sky Vegas Casino Screenshots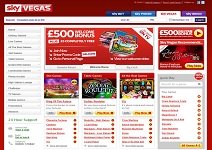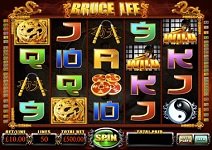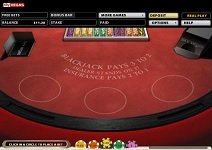 Full Sky Vegas Blackjack Review
Sky Vegas is a creation of IGT and is registered in Alderney Island under the Alderney Gambling Control Commission (AGCC). The casino was developed as the gambling arm of Sky Broadcast Group, which runs TV and newspaper establishments. There are therefore interdepartmental collaborations to advertise and broadcast Sky Vegas.
As a consequence of Sky Vegas' ownership by Sky Broadcast Group, it trades at the London Stock Exchange and is a member of the FTSE 100. IGT is its main consultant, pooling from its vast experience in gambling and has become an investor in Sky Vegas with the aim of tempering its competitors online.
Sky Vegas Casino has its history in a gambling concept that was founded in 2003 and was called Million to 1 Ltd. It has manifested itself as an online casino that is licensed to operate under the new Sky Vegas brand since 2010.
Read More About Sky Vegas Casino
Sky Vegas Video Poker
Sky Vegas Casino Blackjack

Sky Vegas Slot Games
Sky Vegas Roulette
Casino Games and Software at Sky Vegas
Sky Vegas Blackjack can be played on both computers and wireless devices. Thus, it can be enjoyed at home, at the office, on the commute, in a hotel room, or wherever else you find yourself with a strong Internet connection or mobile service. Once accessed, the platform recognizes devices using PC, Mac, and Android. The earlier mentioned affiliation to Sky Broadcast means that satellite TV can be included in the devices list. Sky Vegas Casino is one of the many products offered on interactive Sky TV.
Blackjack at Sky Vegas
Blackjack is offered in its pure form at Sky Vegas Casino, with a lifelike presentation on the screen. The player's goal is to beat the dealer by stacking up a card value that is close to but not above 21. The dealer, on the other hand, tries to get a Blackjack early. Players use double down or hit split Aces techniques to get an edge on the game.
Sky Vegas also offers the 20+ side bet, where the first two cards gambled equal 21 and 20. It is a classy game of numbers and a mental challenge for any avid Blackjack player. A popular title is Sky Jack Blackjack, which is surrounded with interactive features and helpful pointers at each step. A beginner will certainly learn the game very quickly. If one wishes to learn the game first before delving into real money play, the demo version is available too.  For a complete gambling experience, a live dealer can be streamed on the side of the screen to engage the gambler during the game. The dealer and the gambler communicate through live chat.
The following Blackjack variants are available at Sky Vegas Casino:
Blackjack
High Stakes Blackjack
Blackjack – Low Stakes
Pontoon
Five Hand Blackjack
For an experience that is impossible in a real life casino, try playing 3 Hand Blackjack. With this game, you get to play as many as three hands at a single table at the same time. This is basically akin to taking charge of three different players. Therefore, for each hand, you have all the options that come with Blackjack, such as doubling down and splitting. You can buy insurance anytime the dealer gets an Ace as an up card. At Sky Vegas Casino, you can stake anything between £1 and £15,000.
High Stakes Blackjack at Sky Vegas
With this high stakes variant, you are allowed to play against the dealer with as many as three hands at the same time. The minimum you can stake is £5 while the maximum is £5,000. Each High Stakes Blackjack game has a table limit of £15,000.
Blackjack- Low Stakes at Sky Vegas Casino
What you can call a modern version of classic Blackjack is Blackjack Low Stakes. This card game, Blackjack 3, comes with triple the action and a minimum stake that allows even the player on the tightest budget to participate. The minimum stake is only £2, and the house accepts bets in a single hand that are as high as £1,000. Instead of a "draw" being declared when the house attains an equal scoring hand, the term "push" is used. This is the only time when your stake can be returned.
Sky Vegas Pontoon
Pontoon is very different from traditional Blackjack. In this game, the odds of beating the dealer are relatively low, but the payouts are high. Eight decks with 52 cards each are used. Both cards are dealt face down, which is quite different from standard Blackjack, whereby the dealer deals one card face up and the other face down.
The terms are different too; instead of "standing," you "stick;" instead of hitting, the term is "twisting;" and instead of "doubling," you "buy." Pontoon also enables the five card trick, which allows a player to be dealt five cards and still remain below 21, thus, beating the dealer's hands. The player can double down or bet after the dealer has allowed buying, but they can never stand on cards whose total value is less than 14.
Sky Vegas Five Hand Blackjack
This is a version of Multi-hand Blackjack that uses five standard decks of 52 cards. The jokers are not present here. A player is allowed to play as many as five hands at the same time against the dealer. This means the player has five times the chances of winning. You can stake as low as £1 and as high as £5,000. Every new game starts with shuffling the deck.
Other equally exciting versions of Blackjack offered by Sky Vegas include 21+3 Blackjack, Power Blackjack, Blackjack Hot Streak, Blackjack with 20+ Bonus, and England Blackjack.