Roxy Palace Roulette Review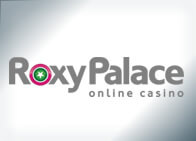 www.RoxyPalace.com
100% up to $1,250
Roxy Palace Casino
First Deposit Bonus 100% up to $1,250
Play Casino Tournaments Daily
Offers Instant Play Roulette Games
Trusted and Reputable Roulette Casino
Roxy Palace Casino Highlights
Mobile Compatible Roulette for iOS and Android

Instant Cash Outs for Roxy Casino VIP Members

Best Bonuses and Regular Promos Available
Roxy Palace Casino Highlights
Does Not Accept US Players
Roxy Palace Casino Info
Name:

Roxy Palace Casino

Website:

www.RoxyPalace.com

Established:

2006

Jurisdiction:

Malta

Software:

Microgaming

Phone:

1-866-509-1827

Email:

support@roxypalace.com

Bonus:

100% up to $1,250

Bonus Code:

N/A - Use Links
Roxy Palace Casino Screenshots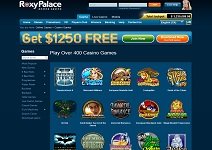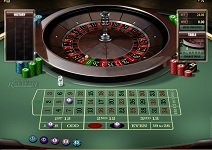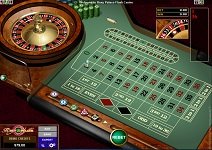 Full Roxy Palace Roulette Review
Roxy Palace Casino started its operations in 2002, and it has now spread its services to the major European countries as well as Canada. The casino boasts incredibly high traffic, as it has so far signed in more than one million players. It is licensed by the Gaming and Lotteries Authority Malta and powered by Microgaming software.
Read More About Roxy Palace Casino
Roxy Palace Video Poker
Roxy Palace Casino Blackjack

Roxy Palace Slot Games
Roxy Palace Casino
---
Casino Games & Software at Roxy Palace
Roxy Palace Casino offers 500 plus games thanks to the Microgaming Viper software that powers it. This software can be downloaded, as it is designed for the full features to be displayed on the player's computer. The instant play version is also available for most games, sufficing where download is not necessary. This version is commonly used with mobile devices.
The games offered include table games, slots, video poker, and specialty games. They are enjoyed in many countries; hence, the different accepted currencies (US Dollar, Euro, and the Pound Sterling). Roxy Palace Casino also provides a helpful feature for clients, the record of transactions. The player can clearly see all activities audited back from when they first set up their account.
---
Roulette at Roxy Palace Casino
There is an exciting variety of Roulette games at Roxy Palace Casino. These include:
European Roulette
American Roulette
Roulette Royal
French Roulette
European Roulette was created in the 18th century. It is a combination of English wheel games and Italian board games. The game has gained popularity over the years and besides being enjoyed at Roxy Palace Casino, it is played in nearly all online and land-based casinos across the world. The game brings a sophisticated game play, realistic graphics, and special betting features. The betting options range from single number/straight up bets to multiple number bets/ inside bets. The bets are placed on combinations of number, ranging between 0-36. A wheel with these numbers is spun and a ball released in a random direction. Winning happens when the ball stops at the number the bettor has predicted.
American Roulette features a spinning wheel with red and black squares and white numbers. The major difference between American and European Roulette variants is that in addition to the 0 (zero) slot, there is a 00 (double zero). There are 38 spots in total that the Roulette ball can land on. The numbers on the wheel are not organised in a sequence, and all the spots are red or black, except for 0 which is green. Bets can range from small to large ($1 to $500).
You can try out Roulette Royal, which is one of the most prestigious choices in the online Roulette arena. Roulette Royal is based on conventional European Roulette games. It has a wheel of pockets numbered from 0-36, which are usually placed randomly on the Roulette wheel. Players place their bets on the numbers to predict where the Roulette ball will land after the wheel is spun. The game has realistic graphics, precise sounds, and smooth play. The betting options are wide, and you can work out a strategy to make sure the odds are stacked in your favor.
Roulette Royale Progressive is usually played on a red grid with a column for the progressive jackpot. There are a number of bets. Inside bets are placed on the number table and the player has a choice between single number bets, three numbers, four numbers in a square, or twelve number lines. Outside bets are placed on groups of numbers like all red or black numbers, odds or evens, and highs or lows. The progressive jackpot is placed on the wheel and all that is required for a progressive jackpot win is for the ball to land on the same number continuously five times in a row.
French Roulette is a combination of style and sophistication. It shares a lot with the European variety of Roulette. French Roulette includes numbers from 1 to 36 and a zero. It is very simple to learn. Once the wheel is spun, a ball is released in the opposite direction. A player is expected to place a bet before the spin. A correct guess results in the player winning a payout.
Roxy Palace Casino offers three sorts of wagers for French Roulette. One of these is the inside bet. This is done when you put your money on any number on the wheel. The second type of bet is the outside bet, which is also divided into two. There is also the real money even money bet where your payout is equal to your wager, and the dozen bet. The third sort of wager is branded as the call bet. It comprises of a variety of bets made on the table. One must learn the French terms to play efficiently. Even numbers are referred to as pair and the odds as impair. Manqué is a reference to the numbers 1 to 18, while Passé refers to the numbers 19 to 36.
---
Roxy Palace Table Game Bonuses & Loyalty Programs
Roxy Palace Casino offers a variety of promotions and bonuses. First-time players receive a bonus of $1,250, paid in installments. The first deposit bonus yields a 100% bonus of up to $150; the second earns 25%, up to $125; the third 50%, up to $150; and the fourth 30%, up to $150.
Once the player begins to play, he is enrolled automatically into the loyalty program, where comp points are earned for every real money bet placed. These loyalty points can be redeemed for cash that can be used to play any game at Roxy Palace Casino. The points you collect can also go a long way in earning you a place in the VIP club and bringing you additional bonuses and rewards
---
Roxy palace Customer Service
In case you experience any problems, whether technical or financial, there is a competent and friendly customer support department to give you instant assistance.
They are on standby 24/7, giving guidelines and answering questions to players from different parts of the world whenever needed. To reach them, Roxy Palace Casino has provided a toll free telephone number, as well as email, and live chat options. This support team offers world class service and has contributed a big deal to the success of Roxy Palace Casino.