Party Casino Slots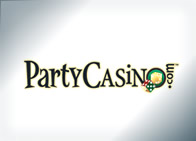 www.PartyCasino.com
100% up to £3,000
Party Casino
Party Casino £3,000 Deposit Bonus
Exclusive £3,000 Free Match Bonus
Marvel Comic Slots + Call of Duty
Huge Jackpots + Mobile Compatible
Party Casino Highlights
Free £3,000 Exclusive Deposit Bonus

Best VIP For Online Slot Players

Huge Selection of Slots for Real Money Play or Free
Party Casino Highlights
Does Not Accept US Players
Party Casino Info
Name:

Party Casino

Website:

www.PartyCasino.com

Established:

2006

Jurisdiction:

Gibraltar

Software:

Playtech / IGT / Evolution

Phone:

00-800-7278-9100

Email:

info@partycasino.com

Bonus:

100% up to £3,000

Bonus Code:

N/A - Use Links
Party Casino Screenshots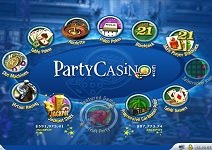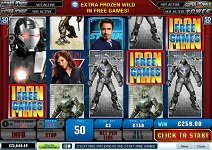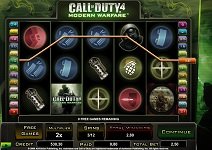 Full Party Casino Blackjack Review
Party Casino slots are the driving force behind the online game room's success. Whether you're looking for generous progressive jackpots or traditional video slots, the games at Party Casino will never fail to disappoint. And since their slots are available in both downloadable and no-download versions, you'll be able to play anywhere there's an Internet connection.
Online Slots at Party Casino
As you might expect, Party Casino has a lot of slot machines available. Five-reel games are the most common, although the themes and number of paylines are diverse enough to encourage constant experimentation. While the following list is far from complete, I wanted to list some of my favorite slot machines at Party Casino in order to give you an idea of what to expect.
Read More About Party Casino
Party Casino
Party Casino
The Amazing Spider-Man – A 25-payline slot based on the popular character from Marvel Comics. On average, a player hits the $5,000 jackpot every 30 minutes, plus there's also a progressive jackpot to shoot for.
Mega Fortune Wheel – A five-reel, nine-line slot with four different jackpots that all grow progressively.
Circus – Includes a maximum wager of $1000, plus the ability to play through the game as a dancing bear, acrobat, or human cannonball. Sixteen feature rounds in all.
Call of Duty: Modern Warfare – Based on the popular video game series, this military-themed slot features 25 paylines, two bonus rounds, multipliers, and a $5000 jackpot.
Gone with the Wind – Based on the epic film starring Clark Gable, this progressive slot has 5 reels, 20 paylines, and a free spin feature.
Graveyard Bash – A five-reel, 20-payline slot with a movie monster theme. Includes a feature game, bonus round, and a substitute game filled with vampires, werewolves, and ghouls.
Knight Rider – Based on the 1980's TV show about a talking car. Includes free spins, multipliers, and a $1500 jackpot.
Thor – Includes three progressive jackpots, wild symbols, free games, and nine paylines. Part of the Marvel Jackpot line at Party Casino.
Going Nuts – A 30-payline slot with free spins and multipliers. It's also a progressive slot machine, with five different jackpots constantly increasing in size.
The Incredible Hulk – A 5-reel, 25-payline online progressive slot machine with free games, multipliers, and scatter symbols. The basic top jackpot pays $5000, although the three progressives can lead to even larger winnings.
The Sting – If you're looking for something a little different, try this bee-themed slot that has no paylines. Instead, you'll play with 24 hexagons—which look like a honeycomb—and you'll receive cash for matching symbol groups. There are over 100,000 ways to win, and the top prize pays 500 coins. There are also free spins and wild symbols.
Fantastic Four – Based on the exploits of the superhero team from Marvel Comics, this slot features three levels of jackpots (all progressive), a bonus game, and five wild symbols.
---
Party Casino Slot Promotions
Party Casino makes it even easier to walk away with money thanks to their weekly online promotions. For example, the month of October featured a spooky Halloween-themed promotion available for slots. By playing games and earning points, players were eligible to win up to $2000 in bonus money. Other promotions take place on certain dates or over the weekend, so it's a good idea to check out the handy promotional calendar provided on their site.
---
Party Casino Slots Jackpot
The progressive jackpots at Party Casino are always ready to pay out massive amounts of money, so the more you play the better your chances of winning. When this article was written, the following jackpots were available. These will change, of course, but it should give you an idea of what to expect.
The Big One (Top 5 Progressives) – $7,029,380.80
Gold Jackpot – $631,324.03
Marvel Hero Jackpot – $18,938.17
Ca$h Fla$h Jackpot – $2,738.05
Progressive Caribbean Poker Jackpot – $25,621.25
Total Party Casino Jackpot – $7,704,444.52
---
Live Slot Contests
Besides the old fashioned way of playing slots at Party Casino, you can also participate in live online tournaments against other players. These contests take place during a set amount of time, and the goal is to rack up as many tournament points in that period as possible. When time expires, the player with the most points will receive a guaranteed cash payout. Only certain slots are used for these promotions, and live contests are only available for the downloadable version of Party Casino.
---
Raffle Jackpot
Certain Party Casino slots are designated as Raffle Jackpot games. Whenever you wager a penny on a Raffle Jackpot slot, you'll receive a ticket in the jackpot drawing. If you wager $5 on a spin, for example, you'll receive 500 tickets for the drawing. A drawing is held each week at a specified time, and 10 different prizes are paid out. The last drawing I saw was offering $14,967.42 for the top prize and $427.64 for the smallest prize.
---
Progressive Slots from Party Casino and Bwin
Party Casino has several progressive slot machines for gamblers who want to take their shot at the biggest jackpots in casino gaming. Games like Snow Business Slots and Melon Madness Slots have the "Big One" payout, while Alice's Wonderland Slots is one of the newest progressives from the Bwin.Party combined brand. Pharaoh's Treasure, Super Joker, Cash Cruise, and Mega Fortune are some of the old standards from Party Casino (by Internet standards).
---
Licensed Slots from Party Casino
The Bwin.Party proprietary software brand has a number of the best slots licenses in the industry. Many of these games are based on film licences, including Academy Award nominated films like the Godfather and pop culture phenomena like Saturday Night Fever and Top Gun. More recent films like Frank Miller's Sin City and Mission Impossible are also represented, while tv series (Knight Rider), novels (Tarzan), and classic singers (Frank Sinatra) are even featured.
---
Licensed Slots from IGT and Cryptologic
Party Casino also arranged deals with IGT Interactive and Cryptologic for a few of their licensed video slots, too. IGT Interactive and its Wagerworks line of slots is known for licenses based on hit tv shows and game shows like Jeopardy! and Wheel of Fortune, but PartyCasino has two of its licensed slots based on board games: Clue and Monopoly.
CryptoLogic is also known for its licensed slots, including many slots from DC Comics and Marvel Comics. Given the popularity of the Marvel Universe movies these days, it's no surprise Party Casino added a few of the Cryptologic games based on Marvel Comics characters like Spider-Man, Hulk, and the Fantastic Four. The Thor Slots is based on a Norse mythology figure less than the comics character, though you'll see it listed differently in many places. These game shouldn't be confused with the licensed slots from Playtech, which have sights and sounds of the actual movie blockbusters from Marvel. Cryptologic does more than just superhero licenses, as is shown by the King Kong licensed slot and the Call of Duty 4 licensed slot which Party Casino offers.