Party Casino Roulette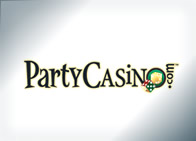 www.PartyCasino.com
100% up to £3,000
Party Casino
Party Casino £3,000 Deposit Bonus
Exclusive £3,000 Free Match Bonus
Live Dealer Roulette Games
Also Offers American, Euro, and Pro Versions
Party Casino Highlights
Free £3,000 Exclusive Deposit Bonus

Best VIP Program for Loyal Players

Play Live Dealer Games or Free Virtual Roulette
Party Casino Highlights
Does Not Accept US Players
Party Casino Info
Name:

Party Casino

Website:

www.PartyCasino.com

Established:

2006

Jurisdiction:

Gibraltar

Software:

Playtech / IGT / Evolution

Phone:

00-800-7278-9100

Email:

info@partycasino.com

Bonus:

100% up to £3,000

Bonus Code:

N/A - Use Links
Party Casino Screenshots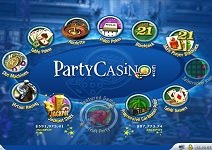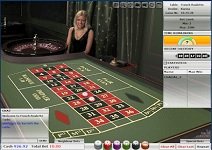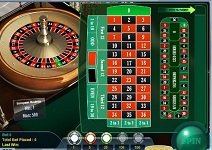 Full Party Casino Review
Party Casino roulette uses BWIN.Party software to power their casino software. Party Casino is owned by the Bwin.Party Digital Entertainment Plc out of Gibraltar. After Party Gaming and BWIN combined resources in 2011, Party Casino became one of 33 different online gambling sites owned by the BWIN.Party group.
The resulting website is therefore an amalgam of the two former entities, so IGT Interactive, Betsoft, Electracade, Evolution Gaming, and CryptoLogic software. Evolution Gaming makes an important contribution for the roulette gamblers who want to play at Party Casino. Evolution Gaming provides the live roulette gaming option for PartyCasino. I'll discuss the games with real croupiers later, but I want to discuss the basic types of roulette offered on Party Casino's site first.
Read More About Party Casino
Party Slot Games
Party Casino
---
Party Casino American Roulette
American roulette is also known as Las Vegas roulette or double-zero roulette. The game is given this name because a 38th slot is added to the American roulette wheel: the 00. This increases the house edge, because the 0 and 00 slots tend to be losses on most bets. For example, if you make the red/black bet or the even/odd bet, if the roulette ball lands on the single-zero or double-zero slots, you lose. You'll lose money on the 1-12, 1-18, 13-24, 19-36, or 25-36 outside bets if the 0 or 00 comes up. Though it's called "American roulette", this was the way all roulette wheels were set up until the 1830s. In those days, certain German casinos began to offer the single-zero wagers. This form of roulette spread to Monte Carlo, which after the unification of Germany became the only place in Europe to legally gamble.
While European gamblers started playing a different game–and started spreading single-zero roulette to the world they largely governed over–American gamblers and casino owners took a different path. These days, American and European variations of the games exist side-by-side in online casinos.
---
Party Casino European Roulette
European roulette is also known as single-zero roulette. The major difference between European roulette and American roulette is the absence of the "00" slot on the Euro roulette wheel. This automatically lowers the house edge from 5.26% down to 2.63% in European roulette. Unless American roulette has the imprisonment or "en prison" rules invoked, always play European roulette when given the choice between the two.
---
Party Casino European Roulette Pro
European roulette pro is quite similar to classic European roulette, with a few additions graphics choices and betting options. Graphical features that have been changed or expanded include the ability to change the color or the table/room, while also changing the angle of view. Tier bets, orphelins betting, and the voisin de zero wager are additional gambling options. In this way, European roulette pro is similar to what many online casinos bill as "French roulette". Though French and European roulette are synonymous in many land-based casinos, the additional French or Monte Carlo wagers are often packaged on the Internet as a separate game altogether, much like "blackjack surrender" is packaged as its own variant. The theoretical return of European roulette pro is 97.30%.
---
Party Casino Live Dealer Roulette
Live dealer roulette is offered at Party Casino, too. The live dealer software was developed by Evolution Gaming, one of the leading companies in live-dealer gaming. The live dealers are described as "beautiful" by Evolution Gaming, but these people also speak many native languages. Evolution Gaming offers rooms under the titles "London roulette", "Venezia roulette", "slingshot roulette", "mini live roulette", and "live roulette".
Live mini-roulette has a scaled-down gaming window and maximum flexibility. Players can enjoy two or more games at once playing this option. The London and Venezia rooms are for English speakers and Italian speakers, respectively.
---
Slingshot Roulette – Live Croupiers
Slingshot roulette is a real live wheel with an advanced random room and better ball speed. This provides faster games at lower betting limits. The auto-roulette function is considered the best in the world, while the ball is visible at all times. The low limits offered makes this a fan favorite, as low-limit roulette players get more action at less of a cost.
---
Party Casino Roulette Review
Party Casino's roulette options may look convention at first sight, but once you step into the live dealer room, you'll be offered gaming most of the other top European casino websites can't offer. Whether you prefer the fast-play roulette using a random number generator or you want a return to live croupier roulette streamed to you instantly, Party Casino has advanced options.