Lucky Red Casino Blackjack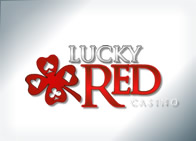 www.LuckyRed.com
400% up to $4,000
Lucky Red Casino
First Deposit bonus 400% up to $4,000
Huge 400% First Deposit bonus
Great Selection of BLackjack Games
Prompt Withdrawals & Accepts USA
Lucky Red Casino Highlights
This Casino Accepts USA Players

Play Over 10 Real Money Blackjack Games

Mac Compatible with a No Download
Lucky Red Casino Highlights
Does Not Offer a Mobile Client
Lucky Red Casino Info
Name:

Lucky Red Casino

Website:

www.LuckyRed.com

Established:

2010

Jurisdiction:

Canada

Software:

RTG

Phone:

1-866-513-0857

Email:

support@luckyred.com

Bonus:

400% up to $4,000

Bonus Code:

N/A - Use Links
Lucky Red Casino Screenshots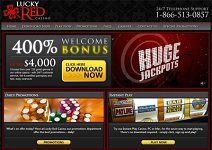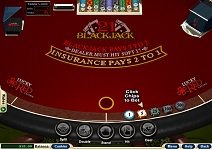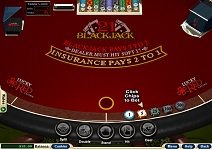 Full Lucky Red Casino Blackjack Review
Lucky Red Casino is a legal blackjack casino based out of the United Kingdom. Lucky Red is one of 12 gambling sites owned by the Club World Group, whose offices are found on Liverpool Road in Manchester, England. All of the Club World Group's casino websites are licensed out of the Netherlands Antilles and use RealTime Gaming software to power their games.
The LuckyRed Casino therefore uses the same game selection that many of the other RTG sites I've covered on this website use.
When you get to Lucky Red Casino's homepage, you can start playing using the downloadable software by clicking on the link which says "Download Now" across the top bar of the website.
If you prefer to use the no-download instant play version of the blackjack games, which run equally well with Mac or PC computers. Unfortunately, Lucky Red Casino does not offer a mobile casino client for Android, iOS or Blackberry.
As always, players can try out games using the free mode or play for real-money by opening up an account and depositing money into that casino account. When new players make a first deposit, they are offered a $4,000, 400% welcome bonus by the owners of Lucky Red Casino. That's a huge signup bonus, though understand you won't be able to withdraw this bonus money until you meet a wagering requirement.
Read More About Lucky Red Casino
Lucky Red Video Poker
Lucky Red Casino

Lucky Red Casino Slots
Lucky Red Roulette
---
Lucky Red Casino Blackjack Games
Lucky Red Casino has over 120 separate games for your enjoyment, including 6 different versions of twenty-one.
These are the RTG casino games that players who've read other reviews on this site might be familiar with: classic blackjack, European blackjack, pontoon, match-play 21, face-up 21, and perfect pairs. Each of these games offers slightly different house edges and strategic challenges, while providing different game dynamics.
Classic blackjack is the game most people play, because it's the one they're most familiar with and the game which offers the lowest house edge (which is good for you). Even though classic blackjack has the best odds, some players prefer to try other variants of twenty-one, often because they want a change of pace or they've become bored with the traditional game. Even the less profitable games still have a house edge under 1%, meaning all variants of blackjack at Lucky Red Casino are going to be among the best games in the casino, from a player's perspective.
BJ & Perfect Pairs – Lucky Red Casino calls this game "BJ and perfect pairs", though you might be familiar with the game under the name "perfect pairs". In any case, this variant offers a special side bet which lets players wager on whether they're going to be dealt a pair or not. If you win the side bet, you'll be paid at least 5 to 1 (on an unsuited pair). When you get luckier, you can win much larger chunks of money playing perfect pairs.
Those who get a same-color pair (that isn't suited) receive a 10 to 1 payout. Even better, players who receive a suited pair are going to be paid 40 to 1 odds on the proposition. Understand this is a rare event, so the side bet is going to lose a lot of the time. BJ and perfect pairs's regular game plays much like classic blackjack.
Face Up 21- Blackjack players who used to game at Bovada are probably familiar with face-up 21, the game where you see both of the dealer's cards. This is the RTG equivalent of double exposure blackjack.
In face-up 21, the player is allowed to see both of the dealer's dealt cards, which means intermediate and expert players are going to make the right strategy decision most of the time. This advantage comes with several hefty disadvantages, though.
First of all, all player payouts on face-up 21 pay 1-to-1, including a blackjack. Instead of pushes, most ties go to the dealer (the blackjack is the only exception).
Also, players only have the right to double when they hold a 9, 10, or 11 on the deal. Strategy is quite different in a face-up 21. For instance, if a dealer is showing 16 (and thus requires a hit) and you hold a twenty, it might be advisable to split. That's because the dealer is likely to bust, giving you double the win.
At the same time, if the dealer is showing 17 through 20 (and thus standing), you have to keep hitting until you either beat their total or bust.
Imagine holding a 20 against a dealer's 20 and knowing you have to say "hit", because the ace is your only chance of winning.
Match Play 21 – The match-play 21 is not only the name of the game, but the hand which players want the most in this game. I'll warn you it's a rare occurence, though the matchplay 21 does pay out at 40-to-1. To achieve this hand, you'll need a suited 7-7-7 while the dealer also holds a 7. Anyone who's played a bit of blackjack knows how unlikely that hand is to hit.
Plenty of other hands pay off, though. If you get a 6-7-8 of spades or a 7-7-7 of spades, you'll win a 3 to 1 payout. Five-card hands and six-card hands which equal 21 are given additional payouts. With all these nice payments, you've got to know that some disadvantage accrues to match-play 21 players. Blackjacks only pay at a 1-to-1 ratio, which means you'll get less than in classic blackjack when you're lucky enough to hit the best hand in the game.
It should also be noted this game is played with the Spanish deck, which is a 52 card deck shorn of its 10s. The jacks, queens, and kings remain in the deck, but having few cards with the value of 10 means you'll hit the 777 combination more often, while busting less.
Pontoon – Pontoon is one of those twenty-one variants found in almost any online casino you enter, whether it's powered by RealTime Gaming, Microgaming, Playtech, or another software provider. LuckyRed Casino has the RTG version of pontoon, which plays like the traditional game enjoyed by generations of English twenty-one players.
Pontoon pays out 2-to-1 on an ace-10 blackjack, which in this game is known as a pontoon. Players are paid for the second ranked hand in the game, the 5-card trick, anytime they hold any five cards and haven't busted. The news isn't all good for pontoon players, though: the dealer wins any ties, which can be a real heartbreaker to players.