Loco Panda Roulette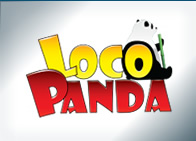 www.LocoPanda.com
400% up to $4,000
Loco Panda Casino
First Deposit bonus 100% up to $5,000
Receive up to $4000 With Your First Deposit
Offers Download and No Downlaod Roulette
Play for Free or Bet $1 - $200
Loco Panda Casino Highlights
Play American or European Roulette

One of the Top 10 USA Online Casinos

Fast Payouts & Huge Bonuses
Loco Panda Casino Highlights
This Casino is Not Mobile Compatible
Loco Panda Casino Info
Name:

Loco Panda Casino

Website:

www.LocoPanda.com

Established:

2011

Jurisdiction:

Canada

Software:

Real Time Gaming

Phone:

1.877.640.3259

Email:

support@locopanda.com

Bonus:

400% up to $4,000

Bonus Code:

N/A - Use Links
Loco Panda Casino Screenshots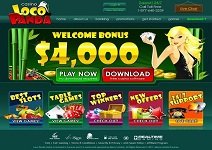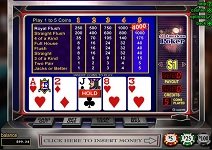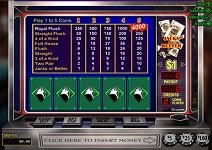 Full Loco Panda Casino Roulette Review
Real Time Gaming, the company behind the design of Loco Panda's games, has a good reputation as a creator of table games. Where some online casino software companies pay table games very little attention, RTG has a library of casino classics that includes plenty of variety. That's why it is surprising that Loco Panda Casino's roulette variety is so slim. Fans of roulette that join Loco Panda Casino have just two versions of the game to choose between: traditional American rules and traditional European rules.
It's also worth pointing out that Loco Panda and RTG's roulette games are not nearly as attractive as other casino table game options. Many Real Time Gaming titles earn good reviews for their design and appearance; unfortunately, the roulette options at Loco Panda aren't on that list. Since RTG gives casinos that run their software lots of leeway in terms of how the games look and operate, it's difficult to say whether the rather dumpy appearance of roulette at this particular online casino is the fault of Real Time or because of decisions Loco Panda made when it came time to host the game.
The biggest issue with Loco Panda's roulette games is the zoom view of the bouncing ball as it moves around the spinning wheel. The graphics appear downright grainy, and at times there is a noticeable lag while the ball makes its way around the wheel. Of course, not all online gamblers are all that focused on the way a game looks, and it may not bother you that much that roulette at Loco Panda is not very attractive.
Obviously, the appearance of a particular casino game has no bearing on the way you play. Graphics don't affect your odds of winning or any other aspect of the actual gambling side of things – no, Loco Panda Casino's roulette games aren't as easy on the eyes as roulette at other online casinos, but they are still plenty of fun to play.
But one factor of Loco Panda's roulette options that may impact how much you like playing is the lack of variety. Having just two versions of The Devil's Wheel to play as a customer of Loco Panda Casino is a big drawback, especially when other online gaming sites offer variations like mini-roulette to keep players interested.
Read More About Loco Panda Casino
Loco Panda Video Poker
Loco Panda Blackjack

Loco Panda Casino Slots
Loco Panda Casino
---
American vs. European Roulette at Loco Panda
If you've never played the game before, you may not understand the difference between roulette's American and European rules. The biggest difference is the number of spaces on the wheel that the ball can land in. The European wheel has a single green 0 space, while the American game adds another green space, marked 00. The addition of that single space affects the player's odds a great deal. American roulette games give the house an edge of over 5%; the same edge on a European roulette wheel is just over 1.25%, a significant difference. The European game also allows for a couple of different ways to bet not found on the American game, most significantly the "en prison" rule which allows gamblers to leave wagers on even-money bets on the table when the ball lands in that green 0 space. Should the next spin of the wheel result in a win, the player's imprisoned bet is returned to them, another factor in the better odds for players of the European game.
---
Download vs. Instant Play Roulette at Loco Panda
Loco Panda Casino allows customers to choose between a download version of their casino games or playing the games instantly in their browser thanks to Flash animation. The instant-play versions of the games at Loco Panda are even more grainy and crude than the download version, which does not earn top honors to begin with. Choosing between instant-play and download roulette at Loco Panda Casino is a matter of what sort of computer and operating system you use; if you run a Mac or any operating system besides Windows, you won't have the option of downloading the casino's games and will be stuck playing the lower-quality Flash versions.
Loco Panda Casino and RTG should work together to develop more variations of roulette; online gamblers often put a premium on variety. While it's true that traditional casinos tend to offer just one version of the game (two if you're lucky), online casino gambling gives players the chance to try out variations of games not usually found in brick and mortar gaming venues. Having said that, roulette at Loco Panda is basically identical to the game you'd find at a casino in Atlantic City or Macau . . . it just lacks the variety found at some of their competitor online casinos.