Loco Panda Blackjack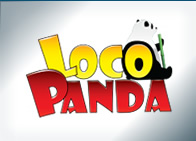 www.LocoPanda.com
400% up to $4,000
Loco Panda Casino
First Deposit bonus 100% up to $5,000
Receive up to $4000 With Your First Deposit
Offers Download & No Download Blackjack
ccepts USA Players + VIP Comps
Loco Panda Casino Highlights
Play 8 Different Variants of Blackjack

One of the Top 10 USA Online Casinos

Fast Payouts & Huge Bonuses
Loco Panda Casino Highlights
This Casino is Not Mobile Compatible
Loco Panda Casino Info
Name:

Loco Panda Casino

Website:

www.LocoPanda.com

Established:

2011

Jurisdiction:

Canada

Software:

Real Time Gaming

Phone:

1.877.640.3259

Email:

support@locopanda.com

Bonus:

400% up to $4,000

Bonus Code:

N/A - Use Links
Loco Panda Casino Screenshots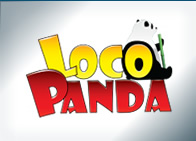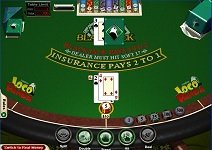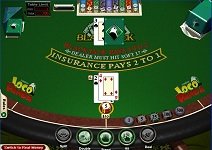 Full Loco Panda Casino Blackjack Review
Playing online blackjack at Loco Panda Casino is a thrilling and satisfying experience, especially for those blackjack lovers who love playing their favorite variants in a clean and organized online casino. Loco Panda Casino is an amazing establishment that offers a variety of gambling games for all.
Powered by RTG software, Loco Panda Casino has a colorful site that contributes greatly in making it an incredible entertainment platform. It is indeed a perfect casino for US players. Online blackjack is played with up to 8 decks of cards with the objective being to reach 21 before the dealer does.
Loco Panda Casino offers incredible bonuses, a wide variety of games, and an incredible customer support team. With the Real Time Gaming software, you get to enjoy a vast selection of slots, table games, and some of the 21 variants of blackjack, making Loco Panda Casino an incredible casino for online blackjack fans all over the world.
Read More About Loco Panda Casino
Loco Panda Video Poker
Loco Panda Casino

Loco Panda Casino Slots
Loco Panda Roulette
---
Loco Panda Casino Blackjack Games
As aforementioned, Loco Panda Casino offers a wide range of blackjack games as enabled by the Real Time Gaming Software. Some of these variants of the blackjack casino games are exclusively powered by the RTG software and thus you cannot find them on any other gaming software. The blackjack variants offered at Loco Panda Casino include:
Face Up 21
Perfect Pairs
Pontoon
Match Play 21
European Blackjack
Classic Blackjack
Face Up 21 – Loco Panda Casino offers Face Up 21, also known as Double Exposure. Face Up 21 is a blackjack variant that enables you to observe your own cards and also those of your dealer. This definitely puts the player at a better advantage as far as winning. Face Up 21 also offers you the opportunity to surrender the game if you are not comfortable with the manner in which the game is proceeding. It is however advisable to be careful with this feature of the game, as giving up a hand on the game is not always the best strategy.
Loco Panda House Edge and Payouts – A Face Up 21 blackjack hand rewards even money, while a winning insurance rewards 2:1. When the Face Up 21 game is played 8 decks, the house edge is usually 0.85%.
Note that the deck must be shuffled after every game.
Perfect Pairs – Gamblers are mainly attracted to online gambling by the big payouts, the convenience of accessing casino games from anywhere at any time, and the easy to use interface and software platforms of online casinos like Loco Panda Casino. Perfect Pairs has yet another attraction—this variant of Blackjack features an additional feature of a side bet.
This version of blackjack, also offered by Loco Panda Casino, is played using 6 decks of cards, increasing the amount of pairs. This aspect increases the possibility of the player to come across the perfect pair. A perfect pair is made up of two identical cards of the same suit such as a pair of Aces of spades. Besides this incredible feature, Perfect Pairs amounts just like the Classic Blackjack. You and the dealer are both dealt two cards each, one face up and the other one face down. The aim of the participants is to get as close to 21 points before the other one busts without going over 21.
Pontoon Twenty-One – Though Pontoon looks similar to other forms of blackjack, it is a totally different game. In Pontoon Twenty-One, a player's optimal play could decline the casino advantage to below 0.5%.
This is a fun variation of blackjack whose name is derived from the French Vingt-et-un. Just like in the other blackjack variations, the aim of the player is to get as close as possible to the 21 points without going over 21. At the same time, the player should be ahead of the dealer. Six to 8 decks of cards are used to play online Pontoon Twenty-One game.
Match Play 21 – Match Play 21 is another blackjack variant available to Loco Panda Casino patrons. In this variant, the player is dealt two cards face up while the dealer is dealt a pair of cards, one face up and the other face down. Just like in Perfect Pairs, the aim is to get closer than the dealer to 21 without going over. It follows similar rules as those followed in the other aforementioned Blackjack variants.
In this game, the 10s are detached from the deck. The highest payouts are reserved for those with special hands. To win in Match Play 21, player must possess 7 cards of similar suit and the dealer must also have a 7 card. The game pays 40:1.
European Blackjack – Just like all the other blackjack variations, European Blackjack is normally played against the dealer. A favorite of Loco Panda Casino players, the aim of the player is to win the dealer's hand without going beyond 21. Face cards and 10s have a value of 10 points. Aces have a value of 1 or 11 points. Numbered cards, on the other hand, are worth their face values.
Just as other blackjack variants, the European blackjack also has its defined rules. The best way to familiarize you with this game is by playing the free version of the game online. This real money blackjack game pays out 3:2.
Classic Blackjack – Classic Blackjack has been a popular game since the 17th Century and has since been adopted by various countries and referred to by various names. The strategic game play features and extremely tense moments are its major attraction aspects to Loco Panda Casino patrons.
In this card game, cards from 2 to 10 are determined by their face values. Queens, Kings, and Jacks are 10 points worth each. A player is only permitted to hit or take another card in circumstances where he either busts or stands. The player can double down only when his hand includes a value of 9, 10, or 11.
A player cannot surrender in Classic Blackjack. You win at Classic Blackjack when you have a hand of up to or less than 21 and a higher value than that of the dealer.