Ladbrokes Casino Rulette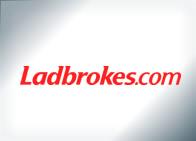 www.Ladbrokes.com
100% up to $5,000
Ladbrokes Casino
£5 Free + £500 Deposit Bonus
Join Here and Receive £5 Free Cash
Mobile + Mac Compatible Roulette
Real Money Roulette with Live Dealers
Ladbrokes Casino Highlights
Free £5 No Deposit When You Join Here

£500 First Deposit Bonus

Low to High Stakes Roulette Games
Ladbrokes Casino Highlights
Does Not Accept US Players
Ladbrokes Casino Info
Name:

Ladbrokes Casino

Website:

www.Ladbrokes.com

Established:

2000

Jurisdiction:

Gibraltar

Software:

Microgaming / Evolution

Phone:

0800 777 888

Email:

support@ladbrokes.com

Bonus:

100% up to $5,000

Bonus Code:

N/A - Use Links
Ladbrokes Casino Screenshots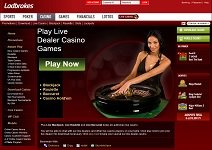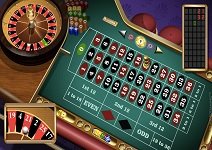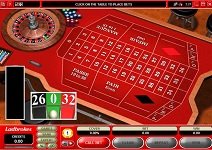 Full Ladbrokes Casino Roulette Review
Ladbrokes roulette includes 9 different variants of the most famous casino wheel game on Earth. Ladbrokes Casino is the online version of one of the world's most famous gambling companies, Ladbrokes, which has been in the business of taking wagers since 1886. That's right, Ladbrokes began operations when William Gladstone was prime minister of England, Sir Arthur Conan Doyle was beginning to write his first Sherlock Holmes stories, and before Jack the Ripper had yet to strike fear into the hearts of Londoners. While Ladbrokes was a little later than some of its land-based competitors in getting online, the company has since made a full recovery and is now one of the leading Internet casinos for European and UK players. US players are not accepted at Ladbrokes Online.
Read More About Ladbrokes Casino
Ladbrokes Video Poker
Ladbrokes Blackjack

Ladbrokes Slot Games
Ladbrokes Casino
---
Roulette Games Available At Ladbrokes Casino
The nine roulette games you can play at Ladbrokes Casino are American roulette, European roulette, European roulette gold, French roulette, multi-wheel roulette, premier online roulette, premier roulette diamond, premier roulette gold, and wheel of winners. In this article, I want to discuss each of these options.
American Roulette – American roulette is sometimes known as double-zero roulette, because it has an extra space on the wheel for the "00" slot. This extra losing number greatly increases the houses edge of roulette up to 5.26%, which is why you should never play this version of the game. The only time double-zero roulette is worth playing is when you play with imprisonment or "en prison" rules, where you only lose half your bet when the ball lands on a "0" or "00". These rules were found in Monte Carlo casinos to encourage Europe's gamblers to try the American version of the game, but aren't available at Ladbrokes.
European Roulette – European roulette is sometimes known as single-zero roulette. This is the game made famous in the casinos of Monte Carlo. European roulette has a house edge of 2.63%. While that is poor in comparison to blackjack, video poker, and even certain craps bets, European roulette still has better odds than most of the games where no strategy is required. Given its slow pace and the mesmerizing spin of the roulette wheel, European roulette is a good game for new casino players. European roulette gold is just a version of the game using newer software from Microgaming, giving the game better sounds, better graphics, and easier interface. A few betting features are a little different in the gold series, as well.
French Roulette – French roulette uses a numbered wheel from 0 to 36, much like European roulette does. This game offers "la partage" rules, where you only lose half your wager when you make even-money bets and the ball lands on the "0". Other novel betting options are offered, including call bets.
Multi-Wheel Roulette – Multi-wheel roulette is in keeping with the multi-hand and multi-spin options giving in games lie blackjack and slot machines, respectively. Players enjoy the option of playing out multiple wagers at once, so the gold series roulette games at Ladbrokes offer a multi-wheel roulette variant, where you can play between 1 and 8 wheels at a time.
Premier Online Roulette – Premier online roulette is for those gamblers who enjoy the concept of roulette, but think the game goes a little too slow for their taste. Premier roulette has a 5-second bet timer, a turbo feature (which is the default), a zoom feature, and a super-turbo option which lets you see 12 spins a minute. Premier online roulette also gives players the previous draws window, so you can track how the game has been trending. I must point out that true random number generators are truly random, so any one spin does not affect the odds of the next spin on the wheel, and so on.
The diamond edition of premier roulette includes a 3D zoom animation, autoplay function, and edit layout. Premier roulette gold is the gold series version of the game, with better graphics and different betting options. This includes call bets, customizable tables, bet doubling, neighbor bets, and a turbo feature.
Wheel of Winners Roulette – "Wheel of Winners" roulette offers a completely different game than what you're used to. Instead of 37 slots and 2 colors, this game has 39 slots and 4 colors. The two extra slots activate separate bonus games, while having four colors gives you a wider range of possible bets to select. You'll see the layout of the two bonus games in the center of the wheel, which is highlighted when one of these games is triggered. The rest of the board is much similar to a classic roulette layout.
---
Ladbrokes Live Casino Roulette
Ladbrokes offers live casino roulette through its site, too. The live casino mostly includes classic live games and not the less popular variants. You don't need a download to play these games, because you can play an instant-play version in your web browser. The chat function lets you speak with pit bosses and dealers (croupiers) alike. To play, you'll need Microsoft Windows 2000, Windows XP, Windows Vista, Windows 7, or Windows 8. Ladbrokes also offers the "Tropical Classic Live Dealer" option.