Diceland Casino Blackjack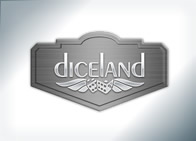 www.Diceland.com
100% up to $9,999
Diceland Casino
Biggest Bonus Available 100% up to $9,999
Diceland Offers High Stakes Blackjack
Play More Than One Game At the Same Time
24/7 Live Customer Support
Play now at Diceland Casino
Diceland Casino Highlights
This Casino Accepts USA Players

High Stakes Blackjack Available

Biggest Casino Bonus in the Industry
Diceland Casino Highlights
Does Not Offer a Mobile Client

Does Not Offer a No Download Version
Diceland Casino Info
Name:

Diceland Casino

Website:

www.Diceland.com

Established:

2010

Jurisdiction:

Canada

Software:

Top Game

Phone:

N/A

Email:

support@diceland.com

Bonus:

100% up to $9,999

Bonus Code:

N/A - Use Links
Diceland Casino Screenshots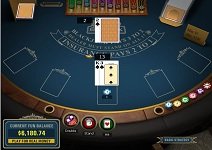 Full Diceland Casino Review
Diceland Casino is an online gambling website which accepts U.S. players, so American blackjack players searching for a good game of online twenty-one should pay special attention to this article. Diceland Casino is a site based out of Costa Rica and powered by TopGame Technology, an Internet casino software developer which was founded in 2008 and has quickly built a reputation for interesting slot machines and big welcome bonuses.
TopGame casinos welcome players from most countries (outside Israel, Nigeria, Poland, Denmark, and Costa Rica itself). Since it caters so much to players from the USA, the U.S. dollar is the only currency accepted and English is the only supported language. If you happen across ads for Diceland Casino, you're likely to see funny cartoon characters with a resemblance to characters from the Alice in Wonderland stories, though Alice looks grown up and rich from her casino winnings. The Cheshire Cat and the Mad Hatter are omnipresent on the site.
---
Diceland Casino & TopGame Technology Games
TopGame Technology is only 4 or 5 years old, so their games list continues to grow. Among the slot machine, video poker machine, and table games, players at Diceland have 61 game options at present. In another year or two, you can expect that number to be significantly more. With that few games (most of them fruit games), you can imagine that you won't find nearly as many blackjack variants as you might on a Microgaming site or even Playtech casinos. That means I'll be able to focus on the games available and give you greater details of each.
Royale Blackjack – Royale Blackjack is a game from TopGame itself, so you won't find this at casinos powered by other software. The game can be played for free or real-money. The real money version allows wagers between $1.00 and $100.00. The game is played with deck made of 8 decks full of 52 cards. To cast a glance at the game, it plays remarkably like classic blackjack.
For instance, a natural blackjack pays at 3 to 2. If you want to take insurance (not what I'd suggest), this bet pays at 2 to 1 odds. The dealer stands when he or she holds a soft 17, while the dealer has one card showing. Splitting and doubling are allowed in certain instances.
Doubling on Royale Blackjack – When you have two cards in your hand (and two cards only), you can double. When you double down, you get only one more card. Remember this rule anytime you double your bet, because it can mean a low hand.
Splitting in Royale Blackjack – When you have two cards of the same value, you can split those cards. Only one split is allowed, so the most hands you can play with is two. Splitting means you'll have double the bet you had before, because each hand has an equal wager on it. If you split hands, you can double in that instance.
Royale Blackjack Insurance – If the dealer is showing an ace as his or her face-up card, you can take insurance. In insurance, you make an additional wager of half of the original bet. In these cases, you lose the insurance bet if the dealer doesn't get a blackjack. If the dealer gets a blackjack, you're paid out at 2 to 1. This is a bad wager, because you end up paying half your wager almost 70% of the time.
Double Exposure Blackjack – Double exposure blackjack has a lot of different names, especially in the online gambling industry where Internet casinos try to differentiate themselves from one another for the sake of online marketing. This is the game where you get to see both of the dealer's cards, providing you with a wealth of information.
Because that's such a tremendous advantage to players and takes out so much of the strategy guesswork, it's natural game designers have to provide special rules to maintain a house edge. In this case, a natural blackjack pays out only at a 1-to-1 ratio, instead of the conventional 3-to-2 rate. Also, the dealer wins in case of a tie, except on natural blackjacks.
The strategy on double exposure blackjack is significantly different than it is when playing classic blackjack. Since you know the card value of what would normally be the under-card or face-down card for the dealer, this makes a necessity of certain plays you'd never consider in classic blackjack. The starkest example is when the player holds a natural 19 and the dealer holds a 20. In virtually any case otherwise, players would stand on a hard-19. When you know your opponent holds a twenty, the only response is to hit on a hard-19, despite the fact your odds of avoiding a bust are tiny. A bad chance to win is better than no chance to win, though.
Multihand Blackjack – Multihand blackjack is much more like classic blackjack than the double-exposure twenty-one game, but in this case, everything is multiplied. From 1 to 5 hands are dealt, while a correponding number of bets are made. The game plays out with the similar soft-17 rules and blackjack payout rules of classic blackjack, but you could win or lose 5 hands on one single deal.
---
More Twenty-One Games from Diceland
Diceland Casino is likely to add more blackjack variants in the next year or two. Most development resources go into the high-impact, painstaking work of creating new slots games. Still, American blackjack players want to play some version of the casino games they're grown to love in their local brick-and-mortar casinos. Those who played online before the UIGEA laws went into effect also remember all the great blackjack variants offered by Microgaming, Playtech, and Cryptologic sites. In time, TopGame Technology will add more types of blackjack to their menu, at which point Diceland Casino's list of blackjack games will grow.