Casino.com Blackjack Review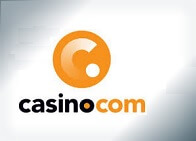 www.Casino.com
100% up to £100
Casino.com
£100 First Deposit Bonus Available
Play Live Dealer Euro / American Blackjack
Fantastic Bonuses + Rewarding Comp Program
Play Blackjack in £ / $ / €
Play now at Casino.com
Casino.com Highlights
Play Casino Games on Mobile Phone / Tablet

Play Live Dealer Blackjack Games for Money

Play in CDN, USD, Euro, Pounds
Casino.com Highlights
Does Not Accept US Players
Casino.com Info
Name:

Casino.com

Website:

www.Casino.com

Established:

2006

Jurisdiction:

Gibraltar

Software:

Playtech

Phone:

N/A

Email:

support@casino.com

Bonus:

100% up to £100

Bonus Code:

N/A - Use Links
Casino.com Screenshots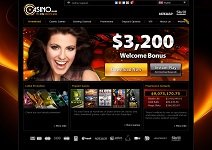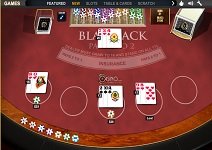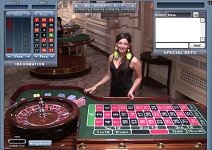 Full Casino.com Blackjack Review
Casino.com is a gambling website owned by the Mansion Group located in the British overseas territory of Gibraltar. The Mansion group licenses their sites in Gibraltar, while their software is provided by Playtech. Playtech's Videobet line, which designs slots and other casino games in their offices in Estonia, also provides support to the Casino.com. Players must be at least 18 years of age to open an account with www.Casino.com
Read More About Casino.com
Blackjack Games Available at Casino.com
The live dealer blackjack games are also supported by Videobet and Playtech. Casino.com offers seven variations of blackjack, so twenty-one players won't grow bored of the same gaming option. The seven options players have are classic blackjack, blackjack surrender, pontoon, blackjack switch, progressive blackjack, 21 duel blackjack, and lucky Blackjack. I'll discuss each of these games in their turn.
Classic Blackjack – If you want to play the basic, traditional game of twenty-one, classic blackjack is likely the game you'll want to play. Classic blackjack offers 3-to-2 payouts on a natural twenty-one, while offering 2-to-1 on insurance. When the player and the dealer tie, it's a push.
Blackjack Surrender – Blackjack surrender allows a player to save half their bet when they're willing to surrender the other half of the wager. By conceding, the player no longer has a chance to win the hand, but they limit their losses.
This is a legitimate tactic in many circumstances, because surrender is offered when the dealer has the ability at a natural 21. Many new players surrender too often, which lowers their expectation. When used properly, this is a way to lower the house edge.
Pontoon Blackjack – Pontoon is a game in which the natural 21, called a "pontoon", pays at 2-to-1 instead of 3:2. The five-card trick is also in play, meaning anytime a player receive 5 cards without going bust, they win the hand (unless the dealer has a pontoon). To offset these nice advantages and maintain a house edge, the dealer wins any ties.
Blackjack Switch – Blackjack switch is a game where the player is given two blackjack hands, with one card dealt face-up and another dealt face-down in both hands. In blackjack switch, the player can switch the two face-up cards between the two hands, hopefully giving themselves an advantage in one or two of the hands. When playing blackjack switch, you'll need to remember you have to play (and presumably win) both hands–not just one.
21 Duel Blackjack – If you walk past a game of 21 duel blackjack being played, you might think you're watching Texas hold'em at first. 21-duel blackjack uses community cards much like Texas holdem. In this case, only two community cards are used. The player is offered two face-down cards. When you turn over the first of these cards, you choose which of the two community cards you'll use to build your hand with (along with the face-up dealt card). The dealer does the same.
After this happens, you can choose to hit or stand. If you hit, you turn over the second face-down card. This third card is the most help you can expect. Like in conventional blackjack, if you go over 21, you lose.
Progressive Blackjack – Progressive blackjack is played with a side bet which includes the chance to win a progressive jackpot prize. Every hand which goes by without the progressive being hit, the jackpot grows. If you don't play the side bet, then you're playing simple classic blackjack.
Players should remember the side bets in blackjack variants (like most other casino games) almost always offer worse odds than the basic game.
Progressive jackpot players in all forms of gambling put up with worse odds for a chance at a huge payoff.
Lucky Blackjack – Lucky blackjack has many of the same rules as classic blackjack, but this fixed jackpot game offers a side bet, too. In the side bet, you wager whether you'll receive a 7 in the first, second, or third cards. If you get a 7-7-7, you win the biggest payoff in the side bet. Some versions of this game let you bet on whether the dealer will get sevens, instead.
Live Dealer Blackjack
Like many of the best online casinos these days, Casino.com offers live dealer blackjack. Instead of playing a blackjack simulation, players see a real person deal them cards via live streaming. Not only can you interact with the dealer through live chat, but you can ask questions of the pit boss if an issue comes up. The live dealer blackjack applies only to the classic blackjack game at the moment, but this is the version of Internet blackjack most like the land-based blackjack games you're played in brick-and-mortar casinos all these years.