Casino Club Slots Review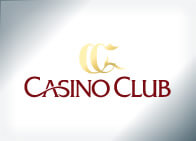 www.CasinoClub.com
100% up to €200
Casino Club
First Deposit Bonus 100% up to €200
Fantastic Bonuses and VIP Comp Rewards
Receive a €200 Slots Bonus + €2000 Reload
Play Video Poker in GBP or Euros
Casino Club Highlights
€1,000,000 Progressive Jackpot Slots

Play Slots Starting at 1p to €10 per Payline

Monthly Draws with Cash Prizes or Free Trips
Casino Club Info
Name:

Casino Club

Website:

www.CasinoClub.com

Established:

2006

Jurisdiction:

Malta

Software:

NetEnt, Boss Media

Phone:

0800-170 03 48

Email:

support@casinoclub.com

Bonus:

100% up to €200
Casino Club Screenshots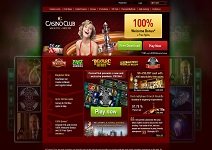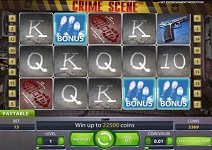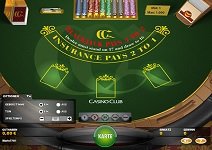 Full Casino Club Slot Game Review
Casino Club is an online casino owned by the GVC Holdings Plc. Casino Club's slots are powered by GTECH G2 software, which produces an interesting array of 3-reel, 4-reel, and 5-reel fruit games. A large percentage of the virtual slot machines at Casino Club have progressive jackpots, so 23 of the 54 titles at CasinoClub are progressive slots.
As you can tell from the numbers I just stated, you won't find as many slot games at Casino Club as you would at a Playtech or Microgaming slot casino: probably only 25% to 50%. That shouldn't be too much of a worry, though, because those fifty-four games contain a lot of variety. You might have raised your eyebrow when I mentioned the 4-reel slots before, but you'll find several of those at CasinoClub. Let's start with the progressives, though.
Read More About Casino Club
Casino Club Video Poker
Casino Club Blackjack

Casino Club
Casino Club Roulette
---
Casino Club 3-Reel Progressive Slots
Players have their choice of seven different 3-reel progressive slot machines at Casino Club, ranging from 3-liners that will remind you a lot of the classic 3-reels to the more inventive 27-line Hells Bells Slots. All of these have one thing in common: a progressive jackpot which continues to rise in value until someone wins it.
Aladdin's Lamp – Paylines: 3
Haunted House – Lines: 3
Jack In The Box – Lines: 3
Super Sevens – Lines: 3
Vegas Star – Lines: 3
Double Sevens – Paylines: 5
Hells Bells – Lines: 27
---
Casino Club 4-Reel Progressive Jackpots
Slot gamblers are going to find a couple of 4-reel progressive slots at Casino Club, too. Diamond Progressive Slots and Twin Win Slots have the oddball 4-reel setup. Though this might take some getting used to at first, there's really no reason why such a game mechanic couldn't work. Once again, both these games have big progressive prizes.
Diamond – Lines: 9
Twin Win – Lines: 10
---
Casino Club 5 Reel, 15 Payline Progressive Slots
Along with the 5 reel, 9 line Space Tale Slots game, players can find six different 5 reel, 15 payline games. The video slots with fifteen to twenty paylines tend to be the most abundant, because they are popular with players. You might wonder why six of these are needed, but this lets the designers produce a number of themes and jackpot ranges.
Space Tale – Paylines: 9
Fire Burner – Lines: 15
Hot Pursuit – Paylines: 15
Knights of Glory – Lines: 15
Luxor Temple – Lines: 15
Mystic Fortune – Paylines: 15
Roman Empire – Lines: 15
---
Casino Club 5 Reel, 25 Paylines Progressives
Players can get their share of the seven different games with 5 reel, 25 paylines, and progressive jackpots. Games likes Bay Patrol Slots is based on the old David Hasselhoff hit tv show, Baywatch. One of my favorites is the Sherlock Holmes Progressive Slots game.
Jungle Jim – Lines: 25
Money Miner – Lines: 25
Sherlock Holmes – Lines: 25
Amber Sky – Lines: 25
Bay Patrol – Lines: 25
Formula X – Lines: 25
Fortunes of Egypt – Lines: 25
---
Sherlock Holmes – GTECH G2 Progressive Slots
Sherlock Holmes Slots is my favorite 5 reel, 25 payline game with a progressive jackpot. This game is based on the Sherlock Holmes novels and short stories, featuring the world's most famous detective. Sherlock has regained in popularity, given recent depictions like the Hollywood blockbuster film starring Robert Downey Jr., the 2010 BBC hit "Sherlock" featuring Benedict Cumberbatch, and even the medical drama tv series based loosely on the Sherlock Holmes character, House.
---
3 Reel and 4 Reel Video Slots
If you prefer fruit games and 3-reel classics and want the action which comes with fixed jackpot games, try out the 3-reel and 4-reel flat-top machines like Cool Fruits, Burning Ocean, and Twenty-Seven Slots. The 100 Reel Bonus Slot title features a multi-gameplay function to increase the fun.
Cool Fruits – Lines: 3
Sweetheart – Lines: 3
Twenty Seven – Lines: 27
100 Reel Bonus Slot – Lines: 100
Burning Ocean – Paylines: 24
---
5 Reel, 9 Payline Video Slots
Casino Club has a nice selection of video slots with multi-paylines, but still containing few enough you can follow the action. I've known a lot of old-time slots players who feel like the games with 15, 20, 15, or even 50 paylines are a bit too much. These players either don't like the constant sounds of small wins, or they get confused by the many paylines and what constitutes a winning spin. Demonio Slots and Miners Luck Slots are examples of 5-reel, 5-line slots, but the other ten titles on this list are 5-reel, 9-line games–the kind of games which got the video slots started. Remember that many of these games have free spins and bonus modes, along with wilds and scatters.
Demonio – Paylines: 5
Miner's Luck – Lines: 5
Age of Vikings – Lines: 9
Bonus Madness – Lines: 9
Honeymoon – Lines: 9
Hot Cash – Pay Lines: 9
Mountain Quest – Lines: 9
Piece of Cake – Lines: 9
Rockin' Fruits – Lines: 9
Wild Pirates – Lines: 9
---
15-Liners, 20-Liners, and 25-Liners
Despite the misgivings of the traditionalists, the most popular video slots are those with fifteen, twenty, and twenty-five lines on them. Players love the action which comes with paylines lighting up every spin or so, even if many of these winning hands are tiny. I've also included the 40-payline Treasures of the Pyramids Slots, if you want to delve into much higher paylines.
Mobster Cash – Paylines: 15
Mystic Island – Lines: 15
Irish Magic – Lines: 15
Lost City – 5 reels
Lucky's Diner – Lines: 15
Supreme Football – Lines: 15
Tumbletons – Lines: 15
The Wild Life – Lines: 20
Medusa Queen of Stone – Paylines: 20
Deal or No Deal Licensed Slot – Lines: 20
Extreme Games – Lines: 25
Book of the Sphinx – Lines: 25
Kangaroo Zoo – Lines: 25
Match Day – Lines: 25
Maya Gold – Lines: 25
Treasures of the Pyramids – Paylines: 40