Casino Club Blackjack Review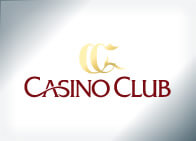 www.CasinoClub.com
100% up to €200
CasinoClub.com
First Deposit Bonus 100% up to €200
Most Blackjack Games Available on Mobile
Receive a €200 Blackjack Bonus + Reloads
Also Offers a Progressive Blackjack Game
CasinoClub.com Highlights
Play Progressive Blackjack Online

Blackjack Bets Starting at €1 to €100 per Hand

Blackjack Bonuses + Double Comp Point Days
CasinoClub.com Highlights
This Casino Does Not Accept US Players
CasinoClub.com Info
Name:

CasinoClub.com

Website:

www.CasinoClub.com

Established:

2006

Jurisdiction:

Malta

Software:

NetEnt, Boss Media

Phone:

0800-170 03 48

Email:

support@casinoclub.com

Bonus:

100% up to €200

Bonus Code:

N/A - Use Links
CasinoClub.com Screenshots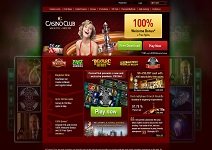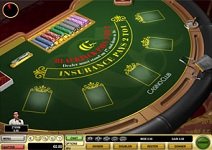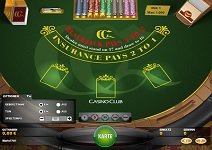 Full Casino Club Blackjack Games Review
Casino Club is an Internet casino owned by the GVC Holdings Plc out of the city of Douglas on the Isle of Man. Casino Club is one of six online gambling properties owned by GVC Holdings, including Casino Club Poker, Betboo, Poker Kings, Diavolita Poker, and BetPro It.
One thing which sets CasinoClub apart from many of its competitors discussed on this site is its non-traditional software license. Instead of using Playtech, Microgaming, or RTG, CasinoClub uses GTECH G2 and GameAccount software to power its games, including the blackjack selection. Like other mainstream software packages, GTECH G2 and Game Account support software downloads along with real-money gaming without a download.
Read More About Casino Club
Casino Club Video Poker
Casino Club

Casino Club Slot Games
Casino Club Roulette
---
Casino Club Blackjack Games
Classic Blackjack – Casino Club has good descriptions of their game selection, so you should have no trouble figuring out which games to play. Classic blackjack is the game you picture when someone mentions twenty-one. Classic blackjack at Casino Club pays 1:1 on most winning hands, but 3:2 on a blackjack (ace-10 hand of twenty-one). If you take insurance, this pays at 2:1. This game includes peak rules for the dealer, so whenever the dealer is showing an ace or 10-card, he or she will peak to see if they have a blackjack. If they do, then the dealer immediately turns over their cards to reveal their natural 21.
When playing traditional blackjack at Casino Club, you can play at a multi-player table with up to 5 players at any one time. These players can chat with each other during the game, though all of them are taking on the house (dealer), not each other. If you prefer, you can open up your own private table and select people to join you, meaning you can set up a table for you and friends. Individual casino tables have specific bet limits: between €1-€100, between €5-€500, and between €25-€1,000. Casino Club is perfect for low limit players and high limit blackjack players. Also, maximum betting time limits can be set at 15 seconds or 30 seconds (when opening up your own table).
Those who want private, single play can play at a private table and wager on up to 3 hands alone. Those who want to get a feel for the games at Casino Club can observe games without playing.
Blackjack 2-Against-1 – Blackjack 2-Against-1 is the kind of game blackjack players scour the Internet for. After a while, longtime blackjack gamblers have played just about every variant under the Sun. Even though Microgaming might have 3 dozen different twenty-one variations, even this selection runs out after a time. So finding a game like Black Jack 2-Against-1 is a boon, because it's a different gaming experience.
As you might have guessed, this is a variant with a side bet, in this case a 2-on-1 side bet. This proposition bet is about whether both of your dealt cards are going to be equal to or higher than the dealer's face-up card. When I say "both", I don't mean the two of them combined. Instead, you make a wager based on the outcome of each card you hold heads-up against the dealer's card. If you're holding a "7" and a "10", you have a side wager based on whether each of these cards win. If the dealer holds a "6", then you win the bet. If the dealer holds a "7", you also win the bet. But if the dealer holds an "8", only one of your cards is higher, so you don't win.
One other distinction must be made about the side bet. Not all 10-rank cards are equal.
Instead, they follow the same ranking system a traditional game of poker would. A jack beats a 10, while a queen beats a jack, and a king beats a queen. If you want to look at this ranking system another way (as mentioned on Casino Club's explanation), the 10 is equal to ten, a jack is equal to eleven, a queen is equal to twelve, a king is equal to thirteen, and an ace is equal to a fourteen. Remember, to make this wager, you'll want to place you bet in the 2-against-1 betting circle.
European Blackjack – European blackjack is a game played in all European casinos. In this version of the game, the dealer does not check for blackjack.
That's because the dealer only receives one card and it's dealt face-up. The dealer takes 1 or more additional cards after the player cards are dealt, of course. Players can only double their bets when they reach a 9, 10, or 11 on their first two cards.
Another break from non-European blackjack is the soft doubling rule doesn't apply. In the American game, if you double while holding a soft hand (containing an ace, which can be 1 or 11), then you only get one more card. When doubling while holding a soft hand in Casino Club's European blackjack game, you aren't limited to just one card. It's your choice.
Blackjack Super 7 – Blackjack super-7 is another game with a side bet. In this case, the payoffs are stark, with the top payout at 1,500 to 1. The goal is to get 3 suited 7s. This is possible, since you're playing with a multi-deck deck of cards. The traditional payouts apply, where you get 3-to-2 for a blackjack, 1-to-1 for a winning hand, and 2-to-1 for insurance.
It's the side bet which is so intriguing in blackjack super-seven. When you take this proposition, if your first card is a 7, you win 3:1. If you first two cards are unsuited 7s, you win a 30 to 1 payout. If your first 2 cards are same suit 7s, you win a 100-to-1 payout. If your first 3 cards are unsuited 7s, you receive a 500-to-1 payout (including a likely win on a 21 on the regular bet). Finally, if your first 3 cards are same suit 7s, you receive a 1500-to-1 payout.
Other rules you'll want to know about include the dealer peaking for blackjack when they hold a 10 or ace. All the other game options at Casino Club are available for blackjack super-7, including 5 to a table, invitation-only tables, private tables, and 3 hands at a time in the alone-game. Bets range from €1 to €1000.
Progressive Blackjack – Progressive blackjack offers a potential jackpot prize even larger than blackjack super-7. In this case, the side bet is on the outcome of an unlikely to hit, but massive payout progressive blackjack jackpot.