Bwin Casino Blackjack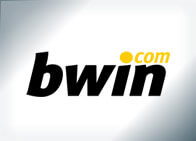 www.Bwin.com
100% up to €500
Bwin Casino
First Deposit bonus 100% up to €500
Best European Blackjack Casino
Play Multi-Hand, Live or Single Hand
Also Features Sports Betting & Poker
Bwin Casino Highlights
Offers Games by Multiple Software Developers

Play Live Blackjack With Real Dealers

Receive up to $500 Free on First Deposit
Bwin Casino Highlights
Does Not Accept US Players
Bwin Casino Info
Name:

Bwin Casino

Website:

www.Bwin.com

Established:

2009

Jurisdiction:

Gibraltar

Software:

bwin.party, Electracade, GTS, Jadestone, Spielo G2

Phone:

N/A

Email:

support@bwin.com

Bonus:

100% up to €500

Bonus Code:

N/A - Use Links
Bwin Casino Screenshots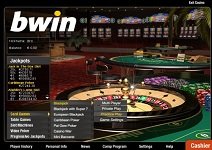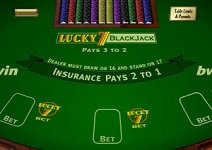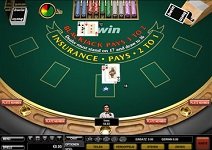 Full Bwin Casino Blackjack Review
BWIN Casino is an online gaming site which offers table games like blackjack, along with other games of chance such as bingo, backgammon, lottery, skill games, and slot machines. BWIN.Party Digital Entertainment Plc owned Bwin Casino and 32 other online gambling sites. The parent company is based in Gibraltar, an overseas possession of the United Kingdom. All of these sites are licensed in Gibraltar, too.
Unlike many online casinos, BWIN Casino is powered by a number of different software packages, instead of just one. Where many of the casino sites I've discussed use only Microgaming, Playtech, or RTG, BwinCasino uses both its proprietary software along with a host of other online casino software development companies.
Given the wide range of gaming options on the site, it's natural Bwin's management team would seek out specialists with certain types of gaming platforms. I want to discuss the blackjack software today, along with the games you can expect to play when you enjoy blackjack on their site. Besides the Bwin.Party casino software, you'll also encounter software from Electracade, Jadestone, GTECH G2, Amaya Online, and GTS.
---
Most Popular Blackjack Variants at Bwin Casino
Multi-Hand Blackjack – Multi-hand blackjack has become a lot more popular in the last few years as people's computers have gotten better at handling the fast pace of such games. The game allows you to play up to 5 hands at once, making a similar wager on all five of the hands. Be careful when you make these bets, because someone who isn't paying attention could find themselves absentmindedly betting 5x the amount they want to wager.
The actual game play is quite similar to classic blackjack. The number of decks used are 2. The max number of hands playable are 5. Splitting is allowed, while re-splitting is also allows. Blackjack pays 3 to 2, while insurance pays at 2 to 1 (and should never be used). The cards per deck are standard, with 52 cards and 4 suits of cards between 2 and 10, along with jack, queen, king, and ace.
On multi-hand blackjack, the minimum bet is 1 and the max bet is 2,500 units. The default coin value is 1. The dealer has a hole card, so this is not double exposure blackjack. The games are considered classic blackjack. Dealer rules dictate the dealer must draw to 16 (hit) and must stand on 17.
Blackjack Multi-Hand Pro – The blackjack multi-hand pro version of BWIN's classic blackjack offers many of the same enticements of the game I mentioned above, but with better graphics, sound quality, and game play fluidity. The pro version also offers between 1 to 5 hands with a min bet of 1 coin and a max bet of 2,500 coins. Once again, the number of decks is 2 and the number of cards in each deck is 52. This is an advantage to players who grow tired of the 6-deck and 8-deck games.
Players are given the option to split aces and re-split them once more, if the deal provides for it. You do not see the dealer's face-down card, while blackjacks pay out at 3 to 2. Once again, insurance pays at 1:1, but I wouldn't take the offer. Multi-hand blackjack pro is considered classic blackjack.
---
What about Classic Blackjack?
Those who might be wondering where the classic blackjack version is at BWIN Casino, you can play it on either multi-hand blackjack or the blackjack multi-hand pro game. Since you have the option of playing between one and five hands per deal, all you have to do is choose the 1-hand option to play the original, traditional blackjack 21 game you grew up loving. This version of twenty-one has the same rules as the multi-hand versions described above.
---
Blackjack Leaderboard at BWIN Casino
One interesting incentive to play the multi-hand blackjack games at BWIN Casino is the "Blackjack Leaderboard". If you play a lot of twenty-one online, this promotion might apply to you. If you don't, it's probably not going to affect you too much. The instant play casino has a leaderboard which restarts every 6 days. If you go on a blackjack binge and get on a winning streak, you might win your way onto the leaderboard and collect special bonuses from Bwin Casino. The leaderboard requires the accumulation of promotional points. This promotion is plastered all over the Internet when you start researching Bwin blackjack games, so if you're interested, read more.
---
BWIN.Party Casino Blackjack
If you're new to online casino gambling or you haven't been involved in the Internet gambling scene for a couple of years, you might not know that Bwin Interactive Entertainment AG and PartyGaming Plc merged in March of 2011, thus forming the largest online gambling corporation in the world.
Since then, the software running games on BWIN Casino and its many sister sites is the BWIN.Party brand. This in part accounts for the large number of casino software packages found on BWIN Casino, since the two companies had separate partnerships prior to the merger.
For the record, BWIN Casino is the senior partner, as its shareholders own 51.6% of the new company and the Party Gaming shareholders own the other 48.4% of the company.
---
BWIN.Party Software
For blackjack players, most of the other casino software packages aren't going to matter, outside the proprietary (house-owned) BWIN.Party software. When playing online blackjack on the BWINcasino, you can play using an instant play version with the download, or you can enjoy the downloadable casino software package. In either case, you'll be able to enjoy the same graphics, sound, and ease of play.
As mentioned before, some of the promotional incentives have provided special bonuses in the past for the instant play version, but unless you're planning on winning the leaderboard prizes, there isn't much difference in the two. While the list of games is greater at the Microgaming and Playtech casinos, the multi-hand blackjack and blackjack pro games are highly rated, so you shouldn't be missing too much, unless you wish to play blackjack switch or twenty-one with a Spanish deck.