Betfred Casino Video Poker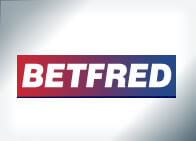 www.Betfred.com
100% up to £200
Betfred Casino
Receive a 100% up to £200 Bonus
Daily Promotions + Excellent Comp Program
10 Different Variations of Video Poker
This Casino Accepts Paypal Deposits
Betfred Casino Highlights
Play Over 200 Free & Real Money Games at Betfred

Also Offers Sports Betting, Bingo and Poker

Compatible with Most Mobiles & Mac OS
Betfred Casino Highlights
This Casino Does Not Accept US Players
Betfred Casino Info
Name:

Betfred Casino

Website:

www.Betfred.com

Established:

2000

Jurisdiction:

Gibraltar

Software:

Playtech

Phone:

0800 783 9146

Email:

support@betfredcasino.com

Bonus:

100% up to £200

Bonus Code:

N/A - Use Links
Betfred Casino Screenshots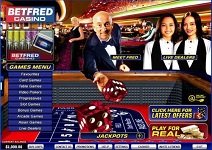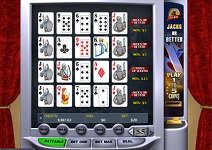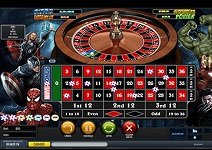 Full Betfred Casino Video Poker Review
Betfred Casino offers video poker games from the famous Playtech brand. Playtech powers some of the most popular online casinos in the world, so most European and United Kingdom players are going to be familiar with the games offered. Betfred Casino is licensed in the Internet gambling hub of Gibraltar, so players know the games are legit.
Read More About Betfred Casino & Games Here
Betfred Blackjack
Betfred Casino

Betfred Slot Games
Betfred Roulette
---
Video Poker Games Available at Betfred.com
If you want to play Betfred video poker, you can enjoy gambling for real money or freeplay games using either the downloaded casino software or an instant play version with no download.
Jacks or Better Video Poker – Jacks or better video poker is the basic game and the most popular one, because it tends to have the best odds among an online casino's video poker offerings. Gamblers who want to enjoy jacks or better at Betfred have the option of four different variations: jacks or better 1-line, 4-lines, 10-lines, or 50-lines.
The basic game plays like 5-card draw. You're given five cards from a standard 52-card deck. After receiving the cards, you have the option of keeping between 0 and 5 of those cards. Once you've decided, new cards replace the discarded ones and this represents your final hand.
To win money, you'll need a hand ranked as good as a pair or jacks or better. The better your hand, the more you win, so you're hoping to get straights, flushes, full houses, a four of a kind, a straight flush, or a royal flush (the jackpot hand).
Multi-Hand Jacks or Better – The multi-line games might take a little getting used to. In this game, you'll be offered five cards, like in the single-hand version. Once you decide which cards to keep, you'll be given new cards again, but here's where the game deviates. In the 4-hand game, the deck is shuffled four different ways and you receive 4 different sets of redraw cards.
Let me give an example to highlight what I'm talking about. Assume you receive a king (diamonds), king (clubs), 9 (hearts), 5 (spades), and 2 (clubs). Then let's say you decide to keep the two kings. In all four hands, you would discard the 9-5-2 and have them replaced with new cards, but the cards would be different in each case. In hand #1, you might receive a queen, a 7, and another 5, so you wouldn't improve your position. In hand #2, you might be given an ace, a jack, and a three–once again not improving your position. In hand #3, you might be dealt two 8's and a 6, so you'd improve your hand to two pairs. In hand #4, you might be dealt a king and two 8's, so your hand would improve to a full house. The point being, every hand is played out differently from the second draw.
10-Hand and 50-Hand Jacks or Better – The same premise works when you decide to play the 10-deck and 50-deck games. You would receive ten different redraws or 50 different redraws, depending on the game played. In either case, the winning hands would be highlighted, while the losing hands would be grayed out. This makes it easier to follow. Since fifty hands is going to be a little more confusing, I suggest you work your way up to the 50-deck jacks or better.
Aces and Faces Video Poker – Aces and faces video poker gives special precedence to hands containing four aces or four faces. When these hands appear, you receive special jackpot amounts. Players at Betfred Casino have the option of playing aces & faces as a 1-line, 4-line, or 25-line game.
Joker Wild and Deuces Wild Video Poker – Two of the most popular variants of video poker are joker wild and deuces wild. In the joker wild game, the joker card is added to the deck. The joker is wild, meaning you'll fill out higher hands more often. The pay table is set higher, so a pair of jacks won't win money in joker wild. The same premise applies with deuces wild, except four wild cards (2-cards) are in the deck. When playing deuces wild video poker, you have the option of playing the 1-line or 4-line game. Joker wild has only the 1-line version at Betfred Casino.
Mega Jacks Progressive Video Poker – Lovers of progressive jackpot gaming are going to love the "mega jacks" video poker game. This is jacks or better played with a progressive jackpot in place. Players also have the double feature, so if you win any round on the game (except the progressive), you can click the "double" button and go for a double-or-nothing payout with an additional game. Megajacks video poker only has a 1-line version at Betfred Casino.
All-American Video Poker – Players also have the option of all-American video poker, which uses the double-or-nothing feature mentioned on the previous game. Otherwise, all-American video poker is played much like jacks or better. A few features are included, such as the option in the expert play mode to input certain strategy decisions which are always used. Just so there's no confusion: no progressive jackpots are used in all-American video poker.