Betfred Casino Blackjack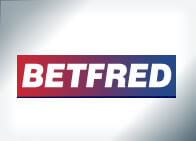 www.Betfred.com
100% up to £200
Betfred Casino
Receive a 100% up to £200 Bonus
Daily Reload Bonuses Available
10% Cashback on Blackjack Games at Betfred
This Casino Accepts Paypal Deposits
Betfred Casino Highlights
Play Over 200 Free & Real Money Games at Betfred

Also Offers Sports Betting, Bingo and Poker

Compatible with Most Mobiles & Mac OS
Betfred Casino Highlights
This Casino Does Not Accept US Players
Betfred Casino Info
Name:

Betfred Casino

Website:

www.Betfred.com

Established:

2000

Jurisdiction:

Malta

Software:

Gibraltar

Phone:

0800 783 9146

Email:

support@betfredcasino.com

Bonus:

100% up to £200

Bonus Code:

N/A - Use Links
Betfred Casino Screenshots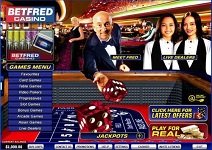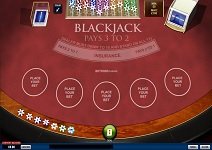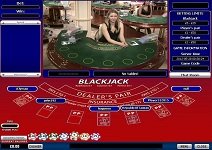 Full Betfred Casino Blackjack Review
Betfred Casino blackjack is powered using Playtech software. Blackjack players will have their choice of six different real money 21 games from the Playtech game list in the online casino mode, including the most popular game variants and a progressive blackjack game. Those who prefer to play live blackjack via a video stream will enjoy the live blackjack, which is streamed from the Playtech studio.
Read More About Betfred Casino & Games Here
Betfred Casino
Betfred Video Poker

Betfred Slot Games
Betfred Roulette
---
Progressive Blackjack at Befred Casino
The progressive blackjack game at Betfred Casino plays much like the classic blackjack game, except you can make a side bet which feeds into a progressive jackpot. At present, the progressive set at 53,000+ UK pounds and counting, but this jackpot has no theoretical limit.
Remember to place your bet on the progressive side bet circle, or else you're simply playing classic blackjack.
Those new to online gambling should be told that the side bets on blackjack games almost always offer worse odds than the standard game. Players are willing to put up with that disadvantage because they have a chance to win a large and impressive jackpot.
---
Betfred Casino Live Blackjack
Live blackjack is also available at Betfred Casino. One major complaint online players have is they don't like the simulated blackjack tables and prefer to see a real life person dealing them real cards. This complaint is addressed when you play live dealer blackjack, which is streamed live from the Playtech studio.
Playtech has a sterling reputation as one of the leaders of live dealer gaming. The presentation is television-quality, the dealers and pit bosses receive the training that land-based casino personnel would, and you can interact using the live chat function.
---
Other Blackjack Games Available at Betfred.com
Classic Blackjack – If you want to play the version of blackjack-21 you most likely grew up playing, simply click on the "blackjack" button at Betfred Casino. This game pays 3:2 on natural twenty-one hands. The dealer stands on a 17 and hits on a 16. Insurance is offered and pays 2:1, though it's inadvisable to ask for insurance.
Blackjack Surrender – Blackjack surrender is a popular variant in which gamblers can pull back half of their bet when the dealer has a chance to hit a natural blackjack. To pull back half of this wager, you'll need to surrender the other half of the bet, essentially conceding the hand. Surrender is a legitimate strategy which can save you money at the blackjack table if you know when to use it, though many new players surrender too often. Read a basic strategy guide for blackjack surrender before you start playing this game.
Perfect Blackjack – Perfect blackjack is a game with a side bet on whether you receive a pair on the deal. This game is sometimes called "blackjack & perfect pairs" on other online casino sites, but the game plays out the same way either way. Essentially, you're betting whether you receive a perfect matching pair on the first two cards you're dealt. In some variations, you can choose to wager on whether the dealer receives a pair, instead. The game is otherwise played like classic blackjack.
Blackjack Switch – Blackjack switch gives a player a chance to affect their chances of winning by switching cards from one hand to another. In blackjack switch, you're given two hands side-by-side. Each of these hands has a face-down card (hole card) and a face-up card. Once these two hands are dealt, you have the option to switch the two face-up cards between hands, increasing your chances of winning one or both hands.
Remember that you're betting on the outcome of both hands, so it does no good to switch and win only one hand, if you lose the other (though sometimes playing for a 1-to-1 split is the right strategy). To offset this advantage, any ties are automatic wins for the dealer, instead of being treated as pushes.
21 Duel Blackjack – 21 duel blackjack takes inspiration from the community card poker games like Texas holdem and Omaha. The player and the dealer each try to build the best hand from the two community cards in the center of the table, along with the two dealt cards they hold separately. One of the cards dealt to the player is face-up and one face-down, while the dealer receives cards in the same manner. Eventually, you build a hand with your face-up card and one of the community cards. You can hit or stand. If you hit, you reveal the face-down or hole card, which serves as the third and final card in your hand.