Betfair Casino Roulette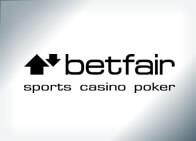 www.Betfair.com
100% up to £100
Betfair Casino
Exclusive Video Poker Bonus 100% up to £100
£100 Bonus + £5 Free Bet
Play Roulette with Zero House Edge
Offers Live Dealer Roulette Games
Betfair Casino Highlights
Play American, French or Euro Roulette

Includes Free & Real Money Games

Mobile & Mac Compatible Roulette
Betfair Casino Highlights
This Casino Does Not Accept US Players
Betfair Casino Info
Name:

Betfair Casino

Website:

www.Betfair.com

Established:

2003

Jurisdiction:

Malta

Software:

Playtech

Phone:

0844 871 0000

Email:

support@betfair.com

Bonus:

100% up to £100

Bonus Code:

N/A - Use Links
Betfair Casino Screenshots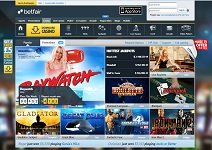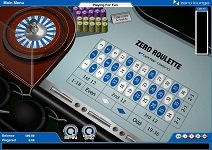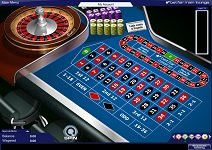 Full Betfair Casino Roulette Review
Betfair was launched in 2000, mainly to create a new sports gambling format on the Internet. When Betfair opened for business, it earned The Queen's Award, a British business award given out to companies that have high marks in customer service and a number of other features. You can still see The Queen's Award on their website to this day, a testament to the quality of gambling found at the site.
Betfair was exclusively a sportsbook until 2006, when they decided to launch an online casino site. Soon after, a poker room, an online bingo hall, and other specialty games were added, so that by 2008, Betfair was among the biggest and most-popular online gambling sites. Betfair invented the concept of the no-edge casino game, which the site calls its Zero Lounge. In the Zero Lounge, since copied time and again by Betfair's competitors, classic table games, like roulette and baccarat, are presented in such a way that there is no house edge. The idea was to draw in skeptical casino gamblers who hadn't yet made the move to Internet gambling; remove the house edge and you face even odds on every bet. More on that later.
Read More About Betfair Casino & Games Here
Game Variety at Betfair Casino
Along with the standard European and American roulette games we're all familiar with, Betfair Casino offers some extra variants: mini-roulette, Club Roulette, 3D roulette, and a Premium version that's highly customizable. Not familiar with some of these variations? Here's a quick guide to how they work.
Club Roulette – Any time you hear the words "Club Roulette" at Playtech casinos, just think of it as French roulette. For whatever reason, the casino software designers that worked with Betfair decided to call the French game Club–there's no distinct difference between the two. A few extra betting options, not available at the site's standard European wheel, make this a little more fun if you like bet variety.
Premium Roulette – A trend in roulette games on the Internet in recent years gives gamblers the ability to customize the way their interface, wheel, and betting surface look, down to the grain of the wood on the table and the colors the animated croupier wears. Premium is the same as European rules, but with way more choices in terms of the way the game looks, similar to the "Premiere" series found at Microgaming-powered casinos.
Betfair Casino Software
Betfair uses Playtech software for casino games–Playtech is one of the big three online casino software designers, well known for hosting a huge variety of quality titles.
As of this writing, Betfair Casino is host to just over 100 unique games in all the common categories: slots, table games, video poker, and even arcade games and Asian-style pay-for-play video games. Betfair is host to twenty games that have a progressive jackpot as of this writing, though none of their roulette varieties comes with a progressive top prize, as you might find at a Microgaming- or RTG-powered casino.
Since we're on the subject of software, let's talk about Betfair's Zero Lounge. When you load the casino lobby, you'll see a special section for Zero Lounge games. Click on the roulette game available at no house edge and you'll notice the green 0 space is gone. Taking away the zero space means that bets like red/black, odd/even, and other even money bets give the house a 0% advantage. How does the casino make any money offering zero edge games? Playtech has designed games where the minimum and maximum bets are set at such a level that Betfair can't take too big of a hit on any Zero Lounge title. Roulette is a perfect game for the Zero Lounge, since making one small change to the game takes away most of the casino's advantage. Give Zero Edge rules a try if you're a roulette fan–there's nothing quite like it at land-based casinos and few online casinos imitate the original zero-edge casino game lineup at Betfair.
Betfair Customer Service
The ability to contact Betfair any time of day or night, even on holidays, is important. You can contact Betfair through live chat, twelve hours a day (ten on weekend days), or through an in-browser contact form that works in place of email contact. Toll-free phone numbers and even postal mail addresses and fax machine numbers are available for players from different countries on the site's Contact Us page.
Along with easy access to customer service, Betfair offers a large variety of depositing and withdrawal methods to suit the needs of gamblers from all over the world. Though your access to them will vary depending on what part of the world you're from, Betfair accepts payments from services as diverse as PayPal, Skrill, wire transfer services, credit & bank cards, prepaid cards, and check-by-mail. No matter where you live, even in the US where deposits and withdrawals are strictly regulated, you probably have a way to deposit to your Betfair player account, another big factor in choosing a home for your table gaming.
Pros and Cons of Playing at Betfair
The most obvious benefit to playing roulette at Betfair is the fact that you're joining one of the most reputable Internet casinos in the world, a name that is synonymous with gambling in some parts of the world. Betfair's roulette variety is competitive with the best in the business. The ability to play poker, table games, bet on sports, and even play scratch card lotto-style games all under one roof is extremely convenient.
As for drawbacks–it's a disappointment that Betfair still doesn't have an instant play casino, a live dealer program, a mobile app, or any of the little extras available to members of other online casinos that make their games more accessible. Basically, to play at Betfair, you have to be running Windows on a PC, either a laptop or a desktop. If the site took steps to  make their gaming more accessible on-the-go, their massive number of active accounts would swell even more. It's a surprise to find a top-notch Internet casino without a live dealer roulette game, though in terms of drawbacks, this one isn't really a big deal.