BetClic Casino Roulette Review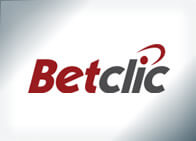 www.BetClic.com
N/A bonus
BetClic Casino
Bonuses Available Through Email
BetClic Offers Casino - Sportsbetting - Poker
All Games Accept Euro Bets
Software & Support in 15 Languages
BetClic Casino Highlights
Play Live Dealer Roulette in Euros

Offers French, American and European Roulette

Offers Promotions & Bonuses to Regular Players
BetClic Casino Highlights
Does Not Accept US Players
BetClic Casino Info
Name:

BetClic Casino

Website:

www.BetClic.com

Established:

2009

Jurisdiction:

Gibraltar

Software:

NetEnt

Phone:

N/A

Email:

support@betclic.com

Bonus:

N/A bonus

Bonus Code:

N/A - Use Links
BetClic Casino Screenshots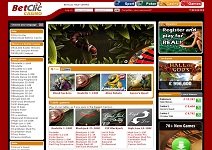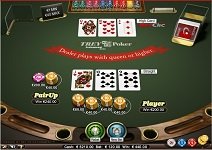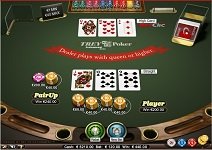 Full BetClic Casino Roulette Review
Betclic Sportsbook & Casino is best known for its sports betting operation, but the gambling website also offers casino table games, slot machines, video poker machines, lottery betting, and a mobile sports book. The casino accepts players from most countries in Europe, Africa, Asia, and South America, though US players won't be able to register an account or play for real money. Roulette is one of the casino games offered at Betclic Casino, so I want to discuss which games are offered at there today.
Read More About Betclic Casino & Games Here
Betclic Blackjack
Betclic Video Poker

Betclic Slot Games
Betclic Casino
---
Betclic Casino Roulette Games
Betclic roulette should please most European players, though some high rollers and whales aren't going to like the tighter bet limits. Betclic Casino doesn't insult players by offering American roulette, instead focusing their tech support and casino software on the versions of the game which give players fair odds. Betclic Online Sportsbook and Casino handles a lot of bet types and their straightforward roulette rules and betting options should give most players the game they want and need.
European Roulette at BetClic – European roulette is the game made famous by Monte Carlo, based on a single-zero wheel. While the double-zero roulette wheel was used in European casinos before Louis and Francois Blanc began using the single-zero wheel, European roulette is the games most European players prefer. Smart gamblers do so for a reason, because the game has a lot better odds than American roulette (which still uses the additional double-zero slot). European roulette gives you a 2.63% house edge, though some house rules can even lower these odds. When you see single-zero roulette offered at Betclic casino, this is what you can expect.
Betclic has several rooms for roulette players, including games for low dollar players, high rollers, French roulette gamblers, and live dealer roulette wheels. One virtual roulette room offers low-roller European roulette with bet limits between €0.10 and €50. Another section of the site offers roulette for €1 to €500. This may not be the premium player roulette some want, but 500 euros should satisfy most people who consider themselves high rollers. A French roulette room is offered for those who prefer different house rules.
French Roulette at BetClic Casino – You'll see French roulette offered at Betclic Casino. Since many Americans call single-zero roulette either European or French roulette, this can get confusing when you encounter games called French and European roulette side-by-side.
French roulette in an online setting often refers to games with bets called voisins du zero, tiers du cylindre, ophelins, finales en plein, and finales a cheval. The "voisins du zero" or "zero neighbors" is a bet places on a 17-number sequence of those numbers surrounding the zero number pocket. The "tiers du cylindre" bet is a bet placed on the most of the other numbers on the wheel–specifically all the numbers found opposite the zero number pocket. The tiers du cylindre bet doesn't constitute all those numbers, so the final group of numbers on the wheel are called the "orphelins" or "orphans": the 1, 6, 9, 14, 17, 20, 31, and 34.
The "finales en plein" bets are those made on numbers with a set digit on the end of them. For instance, if you wanted to bet on all the numbers ending with a 5, you could make a "finales 5" bet and place your money on the 5, 15, 25, and 35. The "finales a cheval" is twice as big of a wager, because it's a bet on the numbers with two different ending numbers. For instances, a "finales 1/2 bet would involve the 1, 2, 11, 12, 21, 22, 31, and 32. If you see these bets being offered or you see a link called "French roulette" on Betclic, you can expect a fairly standard game of European roulette with these betting options also offered.
Live Roulette Games at BetClic Casino – Evolution Gaming out of London, England powers the live casino at Betclic Casino. This means United Kingdom casino players should feel quite at home, though the live dealer studio caters to several different languages. In fact, Betclic Casino supports 16 different European languages. The dealers are streamed live to your personal computer with television quality reception and a features like "statistics" and "recent history". The game of choice is once again European roulette with bets which mimic the limits on the virtual casino games. Though I've mentioned the euro as a currency several times, I should mention that players can use 11 different currencies, including the UK pound, US dollar, Brazilian real, Czech koruny, forint, new lei, zlotych, krone, kroner, and kronor.