BetClic Casino Blackjack Review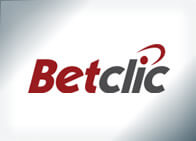 www.BetClic.com
N/A bonus
BetClic Casino
Bonuses Available Through Email
Vip Rewards Program for Blackjack Players
Blackjack Compatible with Mac, Windows or Mobile
Software & Support in 15 Languages
BetClic Casino Highlights
Operates on the Net Entertainment Software

Play Blackjack in Euros or GBP

Features 3D Blackjack Games for Real Money
BetClic Casino Highlights
Does Not Accept US Players
BetClic Casino Info
Name:

BetClic Casino

Website:

www.BetClic.com

Established:

2009

Jurisdiction:

Gibraltar

Software:

NetEnt

Phone:

N/A

Email:

ssupport@betclic.com

Bonus:

N/A bonus

Bonus Code:

N/A - Use Links
BetClic Casino Screenshots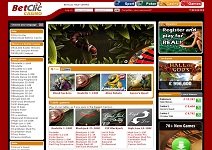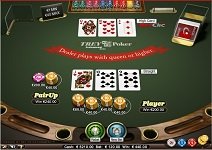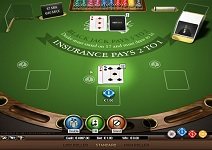 Full BetClic Casino Blackjack Review
Betclic Casino is an online gaming website which offers blackjack games as real money or free play options. BetClic Casion is owned by the BetClic-Everest Group out of Paris, France, which owns 8 online casinos and gambling websites in all. Only 6 of those sites accepts English language players, mainly the sites under the Expekt brand name: Expekt Casino, Poker, Sportsbook, and Bingo.
Read More About Betclic Casino & Games Here
Betclic Casino
Betclic Video Poker

Betclic Slot Games
Betclic Roulette
Betclic Casino uses a wide range of software providers, including Microgaming, IGT Interactive, NetEnt, Mazooma, BWIN.Party, Cryptologic, and the proprietary Everest software.
---
Betclic Blackjack Software Providers
Two different software providers offer support to Betclic Casino. The first of these is Net Entertainment, which powers the virtual casino blackjack. The second of these is Evolution Gaming, which provides the software for the live dealer blackjack room. Below is the list of blackjack variants available at Betclic Casino, along with how they are arranged on the site.
Blackjack £0.5-£5
Blackjack £1-£10
Blackjack £25-£500
Blackjack 3D £0.5-£5
Blackjack 3D £1-£10
Blackjack 3D £25-£500
Single Deck Blackjack
Double Exposure Blackjack
VIP Blackjack
Live Blackjack
As you'll notice, the Betclic blackjack games are arranged according to bet limits. This makes it easier to navigate to the blackjack tables where you're going to feel most comfortable at. Classic blackjack has three various limits: a £0.5 minimum (making Betclic one of the best low limit blackjack casinos) to £5 a maximum limit, a £1 minimum limit to a £10 maximum limit, and a £25 min to a £500 max limit. Particularly at the high roller blackjack level, the rules might slightly change to favor players, since brick-and-mortar casinos often offer private gambling with house rules for high limit players to draw in their business.
For the most part, you can expect the same rules to apply from one of these tables to the next, though. "VIP blackjack" is the game those who want to be treated like high rollers want to select. The VIP blackjack link is virtually everywhere on the BetClic Casino site, so simply click on this link to enjoy the best payouts on Betclic.
---
Betclic Casino Blackjack Variations
While Betclic Casino doesn't offer trendy new games like Spanish 21, match play 21, and super-fun 21, this casino offers a nice range of traditional blackjack games so you can play at the limits you want. Between the 2D simulation tables, the 3D blackjack tables, and the live dealer blackjack, you should be able to find just the game experience you want.
While you won't be able to enjoy as many variations, side bets, and interesting payouts as you would at a Microgaming or Playtech casino, getting the option to play double exposure and single-deck blackjack gives most players what they're going to want, anyway. The options aren't as many, but those options available are better versions of the games blackjack players enjoy.
Double Exposure Blackjack – One of the most popular blackjack variants is double exposure, which gives players a look at both of the dealer's cards. This is a real departure from traditional blackjack games, where the dealer is give one face-down card and one face-up card.
Having the full knowledge of the house's hand offers an entirely different strategic picture for the blackjack player. Learn strategies specific to double exposure before playing this game.
If you play using a basic strategy chart for classic blackjack, you're going to get awfully confused. The casino software is going to play out hands when it's in your best interest to hit. This takes some of the strategy out of the game, but many players find double exposure to be even more exciting.
I'll warn you: double exposure blackjack can cause stress to some players. The dealer wins on all ties, except blackjacks. In traditional blackjack, ties between the player and the dealer are pushes, where no one wins any money.
In double exposure, if you build a "21" on three cards or more and the dealer does the same thing, you lose. Imagine your emotions when you collect a twenty-one and still lose. Players pay a dear price for the extra information they're given in double exposure blackjack. If you've ever played face-up 21 at a RealTime Gaming site, it's the same thing as double exposure blackjack.
Single Deck Blackjack – Single-deck blackjack is the game you learned as a child. You have a single deck of 52 cards and you try to build a hand closer to 21 without going over than your opponent (in this case the dealer).
Single-deck games of blackjack are made for card counters, but even people who don't count cards prefer these games and get an advantage from playing them. To practice this game, go to the Net Entertainment website, where you can play the single-deck simulation. As their site says, this is as simple as it gets. Blackjacks pay 3 to 2, while insurance pays 2 to 1.
3D Blackjack – Betclic offers 3D blackjack, which is something you won't find at the exclusive Microgaming, Playtech, and RTG casinos (yet). Net Entertainment is the industry leader in 3D online casino software. Check out the NetEnt 3D slot machines if you want an example of how beautiful and visually striking their gambling designs can be. The 3D blackjack is no different, though the emphasis remains on the ease of gameplay. The 3D blackjack games follow the same betting patterns as the traditional blackjack gaming does, so you'll find three sets of limits so you can find the tables which suit your needs.
Players with older or slower computers might prefer to stick with the 2-dimensional game. If you have the device to support the upgrade, I suggest you try out the 3D twenty-one games. Of course, there's an even more realistic way to play blackjack at Betclic Casino–with real-life dealers.
Live Dealer Blackjack – The live blackjack at Betclic Casino is powered by Evolution Gaming. Evolution Gaming is considered by some to be the world's leading live casino provider. The company was founded in 2006 and is licensed by the Alderney Gambling Control Commission (AGCC). Because the Evolution Gaming live dealer room is located in Latvia, their gambling operation is further licensed and approved by the Latvian Gaming Board.
The same system provides for live baccarat and live roulette, too.
These are games handled by real dealers and croupiers, instead of using software to simulate a blackjack table and a random number generator to determine winners. The live blackjack room only allows for classic blackjack, but this is the game most gamers want in a live casino experience, anyway.