Bet365 Casino Roulette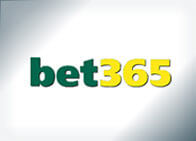 www.Bet365.com
Live Streaming bonus
Bet365 Casino
Offers Live Streamed Roulette Games
Play Roulette Live or on Mobile
Great Bonuses and VIP Comps
Play now at Bet365 Casino
Bet365 Casino Highlights
Offers Live Dealer Roulette Games

Min Roulette Bets - $1 up to $100
Bet365 Casino Highlights
This Casino Does Not Accept US Players
Bet365 Casino Info
Name:

Bet365 Casino

Website:

www.Bet365.com

Bonus:

Live Streaming bonus
Full Review of Bet365 Roulette Games
Bet365 has one of the biggest success stories of all of the world's Internet casinos. Bet365 has its roots in a single betting shop in the UK in the 1970s–a shop that was just big enough in the late 90s to use as collateral for a loan to start the online version. Bet 365 now one of the biggest online casinos in terms of player volume and profit.
Bet365 is an all-in-one gambling group, with sites for casino gambling, poker, sports betting, and other games, running Playtech software for the casino part of their business. Bet365 has been open for business for more than 10 years. The company has become one of the best-known names online, with annual revenues in the hundreds of millions of dollars.
And for good reason, even from the perspective of a roulette player or other table gamer. Let's face it, table games tend to get the short end of the stick. They don't earn as much money for the house as slot machines do, so naturally designers spend more time and money improving their slot offerings, and less time on table games that don't turn as big of a profit. But the quality of roulette at Bet365 is among the best on the Internet, including seven different varieties of the casino classic with the big spinning wheel. Please note – you must be at least 18 years of age to play at Bet365.
Read More About Bet365 Casino & Games Here
Roulette Games at Bet365
The seven versions of the game available for Bet365 customers are: European and American, mini-roulette, multi-wheel games, a version called Roulette Pro, a variation the site calls Real Deal, and a live dealer game that follows European rules.
The Euro and American games at Bet365 are what you'd expect from these two options, with nothing so different about them to warrant a remark. Where the site's offerings get interesting are in their other rules variations, such as Real Deal and Pro.
Bet365 Real Deal Roulette
The words "real deal" in the name refer to the way the game looks. At Bet365, their version of 3D table games are sometimes called Real Deal ___, such as Real Deal Blackjack or Real Deal Craps. The roulette game uses European rules and a 3D interface to provide a more lifelike online gambling experience.
Roulette Pro at Bet365 Casino
If you are particular about the way your roulette game looks, the Pro version at Bet365, and other Playtech casinos, allows you to customize every detail of the experience, from the colors of the betting area to the style and colors of the wheel. Other player options are customizable as well. The game plays out just like European roulette–the big difference is that you have the option of making the game exactly how you want it to look.
Multi-wheel and Mini-roulette Games
The other two options for fans of this classic table game are multi-wheel and mini-roulette. Both of these have names that are pretty self-explanatory; in mini-roulette, you are betting on just thirteen numbers: a single green 0 space and the numbers 1 through 12, alternating black and red. The odds are actually worse for the gambler in mini-roulette than in standard-sized versions of the game, though it can be fun because more outcomes appear per hour. Multi-wheel games allow you to spin up to eight wheels at once, similar to multi-hand video poker. Check the game's rules before you play, as there are multiple versions of both of these games, usually either American or European.
Customer Support at Bet365
Having good access to your online casino's customer support staff is important, especially if you have an account problem or question about a deposit or withdrawal. Bet365 makes customer service available twenty-four hours a day with a combination of dedicated email contacts (which promise a response in 12 hours or less), a contact form for easier emailing right in your browser, toll-free phone and fax numbers, and live chat for twelve hours every day of the week. Roulette players who want a high-quality casinocustomer service program should give Bet365 a look.
When it comes time to deposit or withdraw funds to or from your player account, Bet365 has a decent but not in any way outstanding variety of options. It's nice to see an online casino that still accepts Paypal deposits, but that option is only available to citizens of certain countries. Still, even gamblers in tough markets for Internet gambling have options at Bet365, so don't let a slightly limited lineup of payment options frustrate you too much.
Bet365 Pros and Cons
There's plenty to love about Bet265 if you play roulette: the graphics are excellent, even using the instant-play casino. A variety of ways to play our favorite game is not something we often have online, and Bet365 Casino has seven types of roulette to pick from. Combine that with a good customer service system and the fact that this casino is one of the best-known and most successful of any online betting site and it's easy to see why table gamblers like Bet365 for their casino table game play.
The biggest downside is the fact that a couple of the site's game variations are little more than customizable versions of other games on the site. That's a little disappointing, considering that the look of the roulette wheel is not a thing most of us get all that hung up on. A lack of a mobile roulette app or much variety in the live dealer department are other areas where Bet365 could improve their service for table gambling fans.