888 Casino Roulette - Up To $1500 In Bonuses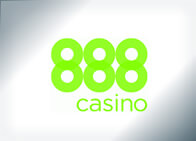 www.888.com
T&C's apply up to $1500
888 Casino Slots
First Deposit Bonus 100% up to $1500 - T&C's apply
Features 3D Casino Software & Roulette Games
Prompt Payouts and Great Customer Service
Best VIP Program Available
Play now at 888 Casino Slots
888 Casino Slots Highlights
Play real money roulette in 3D

888 Casino won awards for best online casino of the year

Play real money roulette here with PayPa
888 Casino Slots Highlights
This Casino Does Not Accept US Player
888 Casino Slots Info
Name:

888 Casino Slots

Website:

www.888.com

Established:

2003

Jurisdiction:

Malta

Software:

Playtech

Phone:

01556 897 3872

Email:

support@888.com

Bonus:

T&C's apply up to $1500

Bonus Code:

N/A - Use Links
888 Casino Slots Screenshots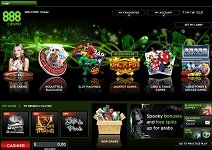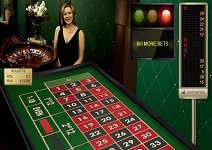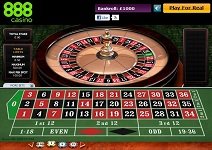 888 Casino Roulette Review / Software
888 Casino was named "Bet Online Casino of the Year" for 2012 by the all-new Totally Gaming Awards committee, a group working with Internet gambling properties all over the world to honor online gambling's good guys. Powered by proprietary software which the site has made continuous updates to since the late 90s, 888 casino games aren't like anything you find at their competition.
Every title at 888 Casino, including four variations of roulette, has been tweaked and improved over the years to provide the best possible games, changes they've made based on customer feedback, according to their own website.
888.com, which now offers everything from sports wagers to bingo, was founded in 1997, and their customer list of more than 25 million is a testament to how long they've been offering high-quality casino gambling. One of the world's biggest all-in-one gaming sites, 888 Casino displays their regulatory and licensing information on every page, pointing out that they are certified for fairness by both eCOGRA and TrustE, and are a member of all the major online gambling industry groups.
All of the instructions, rules, promotional opportunities, and even customer support (via phone, email, or live chat) is available in 23 different languages – and it's a good thing to. 888.com has customers from 176 countries worldwide. If you need further evidence that this gambling venue is legit, take into account the fact that 888 Holdings, the parent company of the website, is publicly traded on the London Stock Exchange, and has been since 2005.
Roulette Casino Software at 888.com
All of the site's games are available in multiple versions: the site hosts a traditional Internet casino game library, a live dealer casino, a 3D interactive gaming environment (currently in Beta testing, but soon to be complete), and an instant play lineup of games that don't require a download. That means 888's proprietary software is available to owners of just about any type of computer, whether they're running Windows, Mac OS, or Linux.
Now that 888 has released an Android app, account holders can also play a small selection of games on their Android-powered tablets and smartphones. As of this writing, the mobile app only supports a handful of games, namely slots, roulette, baccarat, video poker, and blackjack. Because of the smaller display size on Android mobile devices, don't expect the games to be of the same caliber as you find at 888.com on your laptop or desktop. Still, giving their customers access to casino gaming on these more portable devices is another sign that 888 Casino is trying to stay at the leading edge of Internet gambling technology.
Roulette fans will be happy to learn that the game available on 888's mobile casino is a single-zero game, so while there isn't a ton of variety using the Android casino app, the game you do have access to offers better odds thanAmerican-style games with an extra "00" space.
Roulette Variety at 888 Casino
Fans of table casino gaming have five ways to access 888.com's lineup: the traditional download casino, an instant-play version, a mobile casino, a 3D gaming environment, and a handful of live dealer games as well. In terms of actual title variety, though, 888.com is a little behind the industry leaders. 3D roulette might be fun, adding a new interface and player avatars, but the game you play once in the 3D casino is the same as you'd find playing the game instantly in your browser or as part of a casino gaming suite download. In other words: yes, 888.com hosts a variety of roulette games, but for the most part there isn't much variation in the rules, payout schedules, and betting options available.
Here's a look at both of 888.com's roulette games: European-style and a version the site calls "Rockin' Roulette."
European Rules at 888 Casino
This classic Roulette game appears just the way you're used to in a real casino with one  "0" and numbers "1-36".  All standard bets can be placed: numbers, colours, odds/evens  or a group of numbers. The Roulette wheel and ball are spun, and winnings are  determined by the slot the ball falls in.
888.com's Rockin' Roulette Game
For casino gamblers looking for a variety of game rules, 888 Casino's roulette lineup is a bit disappointing. The site only hosts two variants of The Devil's Wheel: the European rule game described above and something they call Rockin' Roulette. Unfortunately, Rockin' Roulette is identical to the site's European rules game in terms of betting options and game rules. The big difference between the site's European and Rockin' versions of the game is the way the outcome is determine.
With 888.com's European game, the traditional spinning wheel and bouncing ball are used to determine the winning number, all controlled by a random number generator. When you play Rockin' Roulette, the outcome (the winning number) comes from a big glass dome full of numbered-balls, similar to the way government lottery programs pick their numbers. Rather than watching a ball bounce around a simulated roulette wheel, the winning number is bounced out of a simulated glass globe.
It's a little disappointing that Rockin' Roulette is really just the Euro game displayed in a different way. No unique betting options or altered payouts exist between the two basic versions of this casino classic offered by 888 Casino–the only difference is in the way the outcome is determined.
888 Casino Roulette in 3D
888 Casino's 3D interactive environment is still in beta testing, but as of this writing, account holders can take part in that testing. They've released their 3D casino to all players. 3D casino gaming is one of those fads that seems to have caught on, allowing gamblers to design their own unique character and literally move that character around a fully-constructed 3D gaming environment. The idea is to make online roulette play something closer to land-based casino gambling; you can move around different areas of this virtual 3D casino, check out the various gaming tables, and join in on a multiplayer game, interacting with the other gamblers at your table and playing in a more life-like setting.
Pros and Cons of 888's Casino Table Gaming
A big advantage to playing your casino favorites at 888.com is the wide variety of ways to play: live dealer, 3D, traditional download or instant play games, and a mobile client so you can play on your Android phone or tablet. Giving customers a choice of ways to play the game (on their smartphone, instantly in a Web browser, in a 3D graphics-rich environment, etc.) makes it seem like there are plenty of variations of table games to play.
Unfortunately, there are only two real variations of roulette available, and that's the biggest downside to gambling with 888 Casino if you're a table game fan. It's also disappointing that full-screen table games are lower in quality than the standard size, a problem that's not common at the bigger and more powerful all-in-one casinos that 888 competes with. The lack of online roulette games, titles with different rules and payout schedules, is another downer, though on the bright side, the standard game follows European rules. That means casino gamblers have access to the best possible odds for this particular table game.