21 Nova Casino Roulette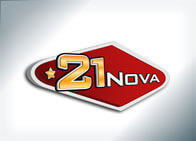 www.21nova.com
100% up to $1000
21 Nova Casino
£250 First Deposit Bonus up to £1,000
Full Range of Free & Real Money Roulette Games
Play Roulette Live With Other Players
This Casino Accepts PayPal Deposits
21 Nova Casino Highlights
Offers Live Dealer Roulette

Play Mini Roulette

Features Over 150 Casino Games
21 Nova Casino Highlights
This Casino Does Not Accept US Players
21 Nova Casino Info
Name:

21 Nova Casino

Website:

www.21nova.com

Established:

2009

Jurisdiction:

Gibraltar

Software:

Playtech

Phone:

+44 2036 678 910

Email:

support@21nova.com

Bonus:

100% up to $1000

Bonus Code:

N/A - Use Links
21 Nova Casino Screenshots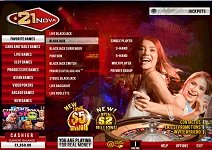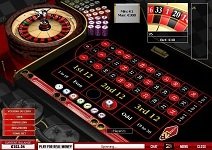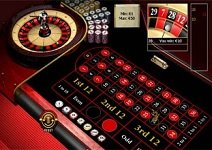 21 Nova Casino Roulette Game Review
Big changes have taken place at 21 Nova Casino since its early days; alongside casino games, you can now place bets on sports, play bingo, and participate in poker games and tournaments. 21 Nova was an early producer of live dealer casino games, including live dealer roulette. The addition of a no-download option makes 21 Nova available to a larger number of customers using just about any type of computer, and now that 21 Nova can be played on your mobile phone or tablet, this is a brand of online gambling that is easy to access.
Over the years, adding a larger selection of games (including some changes to their roulette oferrings) turned 21 Nova into a good fit for bettors that like game variety. Customer service has been improved so that now you can access the site's support staff twenty-four hours a day in multiple world languages.
Roulette players looking for a variety of roulette games to pick from, or the option of both live dealer and mobile gambling, can use any of nearly three dozen accepted deposit & withdrawal options at 21 Nova to sample this casino's version of The Devil's Wheel.
Read More About 21 Nova Casino
Roulette Varieties at 21 Nova Casino
In the table games section of this site you'll find six varieties of roulette: European, American, French, mini, live, and multiplayer games. Here's a bit about each variety on the site's game list.
European / American / French Games & 21 Nova – The three basic varieties of this age-old casino classic are represented. Roulette players should be well familiar with the differences between the rules of these three variants. 21 Nova hosts both double-zero and single-zero games (American and French, respectively), as well as a French variation that includes special bets not always available. Make sure you read the specific rules for each game before you bet real cash, as each of these three titles have slight differences in how the game plays.
Play Mini-Roulette at 21 Nova – The mini- game available at this casino uses a smaller wheel and offers different odds compared to traditional roulette. Only one green zero space and twelve numbers (1-12) to bet on is designed to give you the impression that your odds are better against the house. While mini is a fun variant to play, it is not necessarily a better games, odds-wise, than with a traditional wheel. That's because the casino sets payouts, so that wins in the standard game are worth less to the player than on mini. A good way to learn the basics of roulette, but not the better-odds player friendly game 21 Nova makes it out to be.
21 Nova Casino Multi-player Roulette Games
Using realistic player avatars, including the ability to change facial expressions and other behaviors, this casino site allows for multi-player roulette games. A big part of the game's appeal is the interaction with other players and the excitement of real live people cheering you on or celebrating a big win with you.
Using multi-player features for roulette, blackjack, and other casino classics makes computer gambling a bit more like the real thing, though the graphics are far enough from lifelike that it isn't much more than a slightly more interactive version of the site's standard game.
21 Nova Live Dealer Roulette
A quote on the casino's website refers to the live dealer versions of their casino games making player's "hearts race like never before." While I think adding a live dealer to this particular casino game does make it a more interesting game, I'm not sure they can back up that heart racing comment.
In live dealer casinos, you use webcam technology to watch an actual croupier spin the wheel, place your bets on a real roulette table, and do all the little things a real dealer does at a land-based casino. Since you're still playing one-on-one with another human being on the end of a webcam, most casino games aren't improved when ported to live dealer casinos.
In the case of roulette, watching a real wheel and an actual croupier is a nice addition. Check the live dealer game's rules before you play, as the site does not always have a live dealer for European rule games.
Mobile Roulette at 21 Nova Casino
As if all the variety described above wasn't enough, there's also a mobile version of this classic casino game you can play as part of 21 Nova Casino's ever-expanding gambling venture. European, American, and mini-roulette games are currently available using your mobile device.
Since roulette is a big game, requiring lots of props and multiple casino employees, it doesn't make an ideal match for small smartphone displays; you're better off using an Android-powered tablet or an iPad to play table games through 21 Nova mobile. If you still want to play roulette on your mobile device, play the miniature version of the game, which will fit better inside your smaller display.
Pros and Cons of Playing Roulette at 21 Nova Casino
The most obvious thing that 21 Nova Casino does right is offering a variety of different games. Multiple variants of roulette exist in download, instant play, and mobile versions all collected under the same casino. Table games don't generally appear in so many variations at Internet casinos, so the huge number of different options for play available is a big plus.
On the downside, for roulette fans, is the heavily altered payout on 21 Nova's mini-game. The site is clearly trying to attract us fans of the game with a game that appears to have better odds, then they structure the payoutso that there's minimal difference between standard American and mini-roulette. The mini version would be an asset for this casino if they didn't structure the payouts so poorly.
Fans of table games have plenty to play at 21 Nova, including a total of nine different versions of roulette, counting the various mobile and live variants. This casino's commitment to growth is evident in the way they embraced both live-dealer and mobile gambling, the two biggest industry trends as of this writing. Take your pick of 33 deposit and withdrawal options if you want to try roulette at 21 Nova Casino.