If you're new to online casinos, you're probably wondering about the best games to play. There are numerous sites out there that will tell you the best online casino games to play. We're going a different route today.
Rather than tell you what to play, we are going to tell you the games to avoid. The whole point of playing at online casinos is to have fun and win money. As a beginner, you want to avoid games that are difficult to learn or have a high house edge.
Below are five of the worst games for beginners. We aren't saying that you shouldn't play some of these games at any point, but they are not the best games to play when you are first starting out at legitimate online casinos.
Jackpot Slots
Slot games are easy to play, but that does not mean they are always the best bet for a beginner. Beginners want to maximize their playing time and get the most bang for their online casino deposit. As such, jackpot slot games are not the best choice for beginners.
Jackpot slot games, particularly progressive jackpot slots, are high variance games where players can blow through their deposit quickly. How likely do you think someone is going to come back and play if they blow through their deposit in just a few minutes. Progressive jackpot slot games are best suited for high rollers or those that are ok with the high variance involved in the games.
Craps
If you want to confuse a beginner, have them play craps for the first time. Craps is very involved and has dozens of bets that can be made. Some bets are dependent on a single roll of the dice, while others require a point number. Then you have to know the difference between bets such as place bets, buy bets, hardway bets, and more.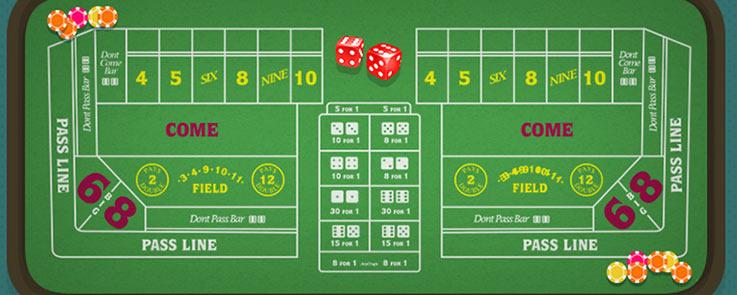 Craps is a fun game once you learn how to play it, but it requires a bit of a learning curve. A beginner's best bet is to read up on craps strategy and rules before trying to play. It is definitely not the first game they should play.
Sic Bo
Similar to Craps, Sic Bo is a dice game where players have dozens of bets they can place. There are a couple of differences. First, all outcomes can be determined in a single roll of the dice. Next, the dealer handles all actions in the game.
There are two reasons this game is not recommended for beginners. First, the number of bets involved means that there is a learning curve for players. The other reason, and the most important, is the house edge. Sic Bo has a house edge ranging from 7.41% all the way to 47.22%. The only exception is Big and Small bets which have a 2.78% edge.
The high house edge alone is one reason we generally recommend that all players avoid this game, not just beginners.
Video Poker
We know what you're thinking. This is an odd game to include on this list. While the rules of playing video poker are simple, there's more involved in winning consistently. First, you must have a solid understanding of how video poker paytables work.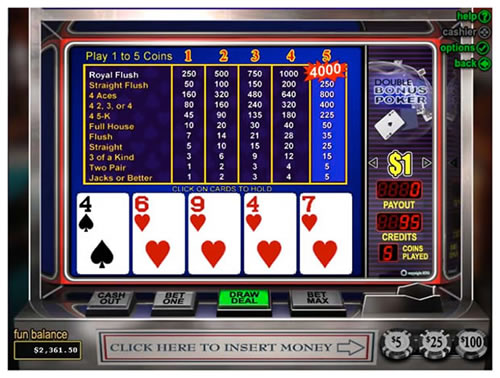 Next, you must play an optimal strategy in order to give yourself the best chance to win. The catch here is that optimal strategy changes depending on the game you're playing. Sure, there are cheat cards you can use, but learning optimal strategy takes time, practice, and generally an investment in a video poker trainer.
Big Six
Bix Six is known by several names including Money Wheel, Wheel of Fortune, Lucky Wheel, and Big Wheel. The game is super simple to play. You wager on which symbol will land on a big spinning wheel. You can bet on symbols of $1, $2, $5, $10, $20, or you can bet on a special symbol.
So why is this game not recommended? The house edge is insane. Your best bet on the wheel is the $1 bet, and it has a house edge of 11.11%. This steadily rises up to around 24% on the special symbol bet. Anytime a game has a house edge of more than 3% for the majority of the base game, it should be avoided. While Big Six is simple to learn and play, the house edge makes it a sucker's game.