It's no secret that online gambling companies are taking advantage of any opportunity available to expand into the US online casino market. Over the last week, two major companies made moves to secure their spot in the expanding market.
Kindred Group announced a deal last week that will have them partner with Caesars Entertainment Corp. While the initial deal will see them expand into Indiana and Iowa, there are potential opportunities for further expansion.
William Hill also announced a bombshell deal that sees them partner with CBS Sports and makes them the official sportsbook for the network.
Kindred Group Signs Partnership With Caesars
The first of two major deals signed last week was between the Kindred Group and Caesars Entertainment Corp. Under the deal, Kindred Group will provide both online sports betting and online casino services to select states. To start, they will expand into Iowa and Indiana.
Like most regulated US states, Kindred Group will partner with live casinos. In Indiana, they will partner with Horseshoe Hammon. For Iowa, they will partner with Harrah's Council Bluff. In both states, Kindred will operate under their Unibet brand.
Under the deal, Kindred may have the opportunity to expand into additional states through their partnership with Caesars. Caesars Executive VP Christian Stuart commented on the deal, stating that as Caesars "continues to gain state approvals for legalized sports betting in the US, we look forward to adding Kindred to our list of sports betting partners in certain states."
Presently, Kindred offers services in New Jersey and Pennsylvania. Caesars has a presence in every regulated state except for Delaware, so this could prove to be a monumental deal for Kindred Group over the long term. Kindred's US Senior VP Manuel Stan stated that Caesar's "geographical spread in the US gives a unique opportunity to build our footprint, with Indiana and Iowa next in line and potential other states lined up."
William Hill Signs Partnership With CBS Sports
CBS Sports has historically been active in working with online gambling groups in the past. Last year, CBS Sports partnered with the World Series of Poker and provided coverage during the 2019 WSOP. Now, CBS Sports is partnering with William Hill for sports betting data.
News broke last week of the partnership between William Hill and CBS Sports. CBS Sports presently operates SportsLine, a sports betting information service available on a subscription basis. Now, SportsLine will provide odds, expert analysis, and other sports betting related data during CBS Sports Broadcasts.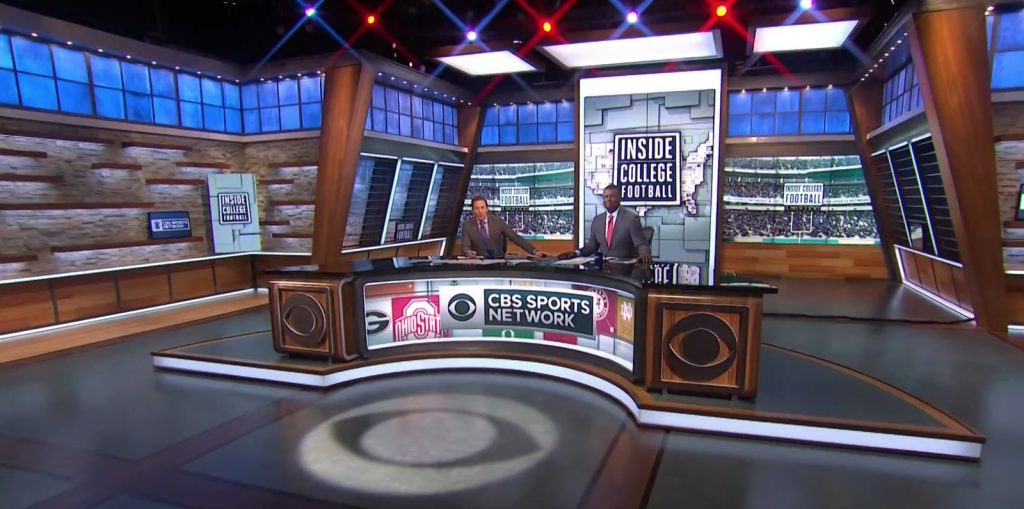 According to William Hill US CEO Jos Ashier, "We need to acquire customers, and we think that the existing CBS database of customers, 80 million plus in CBS Sports' digital audience and tens of millions on social, is an attractive audience for us to reach. We expect a far more efficient customer acquisition cost because CBS has the right audience of prospective sports bettors that we can try to tap into."
William Hill is taking a safer approach for US expansion with this move. There's an ever-increasing demand for sports betting analysis and data, and William Hill is a leader in this area. CBS Sports is taking full advantage of William Hill's decades of experience in the sports betting arena with this partnership.
According to CBS Sports Digital Executive VP Jeffrey Gerttula, "We're thrilled to launch this momentous partnership, which will allow us to deepen our investment and further extend our leadership in delivering multi-platform sports wagering content.
The power of our distribution, combined with the strength of our brands and the expertise of William Hill, has us well-positioned to tap into the explosive growth of the legal sports betting industry in the US."